The Best Thing About "Fantastic Beasts" Is the Four Main Characters
After watching the first two Fantastic Beasts films, I have fallen completely, irrevocably in love with Newt, Tina, Queenie, and Jacob, and I don't think I can ever go back.
Jacob Kowalski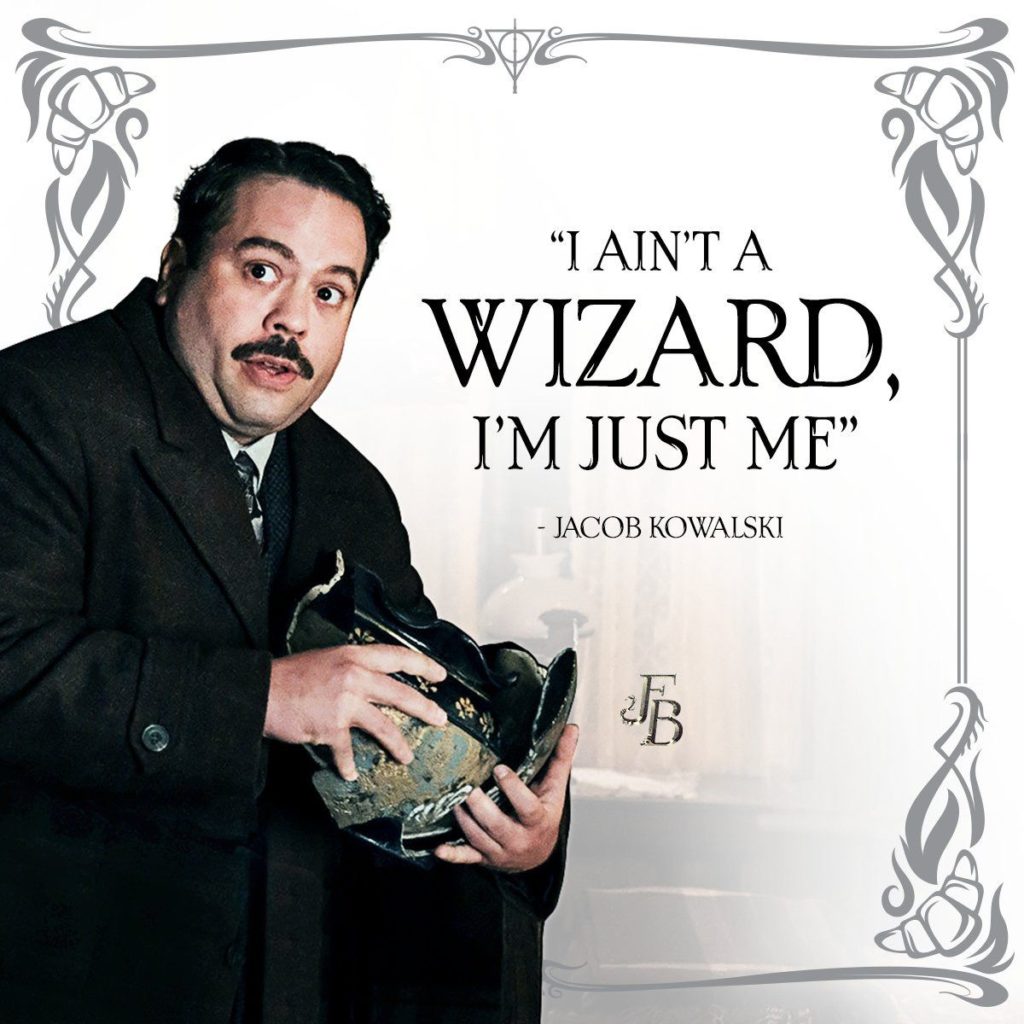 Jacob Kowalski is a good man, a brave fighter, a loyal friend, and an excellent baker. Most importantly, Jacob is one of us. Like many Potter fans, Jacob was just going through the motions of his mundane Muggle life when one day, he discovered a magical new world and decided he never wanted to leave it. Jacob's wide-eyed wonder and astonishment throughout the first film is so relatable to every Potter fan who wants nothing more than to be a wizard.
One of the best things about Fantastic Beasts: The Crimes of Grindelwald was the fast friendship between Jacob and Newt. Jacob trusts Newt to guide him through the unknown magical world and Newt turns to Jacob for advice about Tina. Together, they make a brilliant pair. Jacob's genuine love for Queenie and the fact that he understands her when Newt and Tina do not also make his character endearing. Jacob is sweet, funny, and reliable, and despite being caught up in a world he barely understands, he is the most rational and clearheaded of the four main characters. I hope he gets to stick around in the wizarding world for a long time.
Queenie Goldstein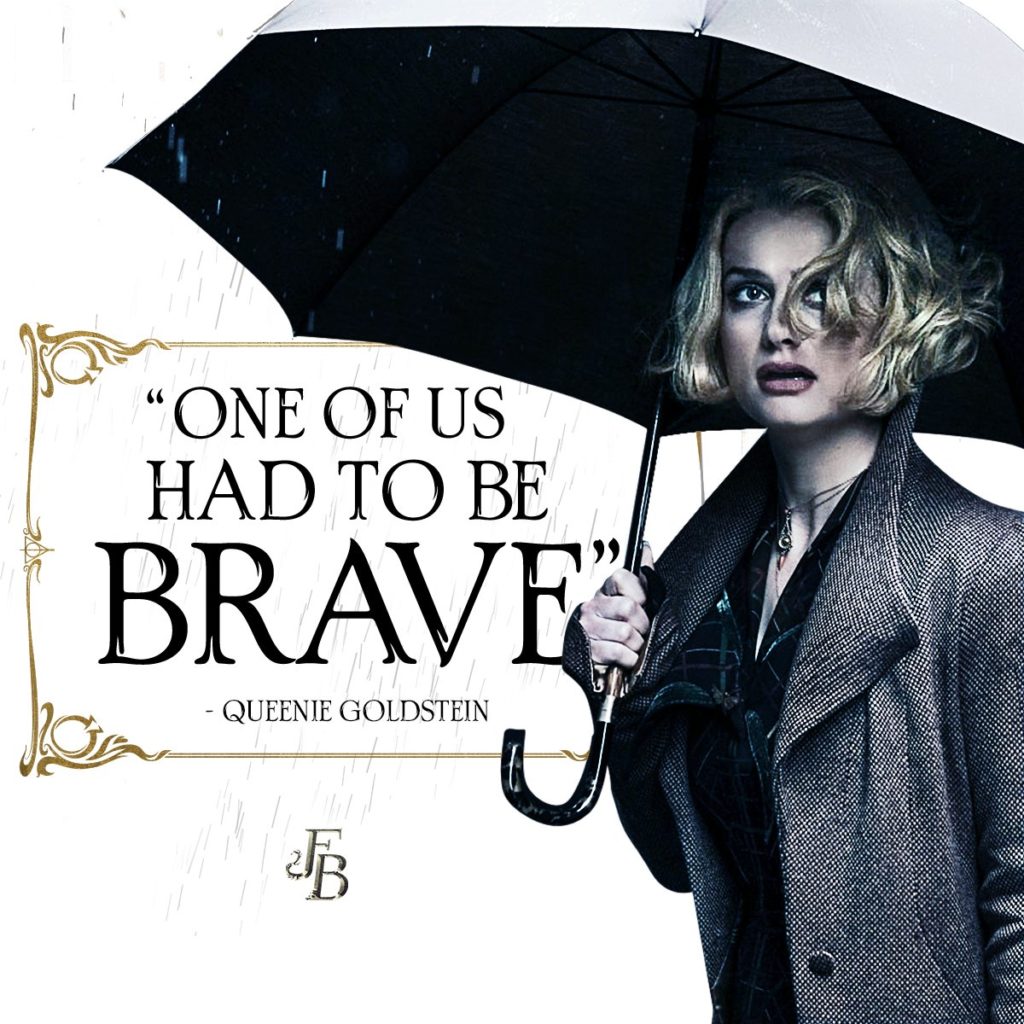 Queenie Goldstein captured my heart in Fantastic Beasts and Where to Find Them. Queenie is warm and vibrant, gentle and kind. From the beginning, she is established as a highly expressive person who readily forms strong bonds with others. Queenie is openly emotional where those around her tend to be more reserved, and as a Legilimens, she feels the emotions of others as deeply as if they were her own. Because of her abilities, she can be a great source of support and comfort to Tina, Jacob, and Newt. But as we saw in Crimes of Grindelwald, they were not able to be the same for her.
It was not surprising to me that Queenie's increasing desperation and frustration with her situation would eventually lead her to Grindelwald's side. It would surprise me, however, if she stayed there permanently. I don't think Queenie is evil, but I think she feels misunderstood and abandoned. I hope Queenie eventually sees Grindelwald's true nature and makes it back to her friends and family intact.
Newt Scamander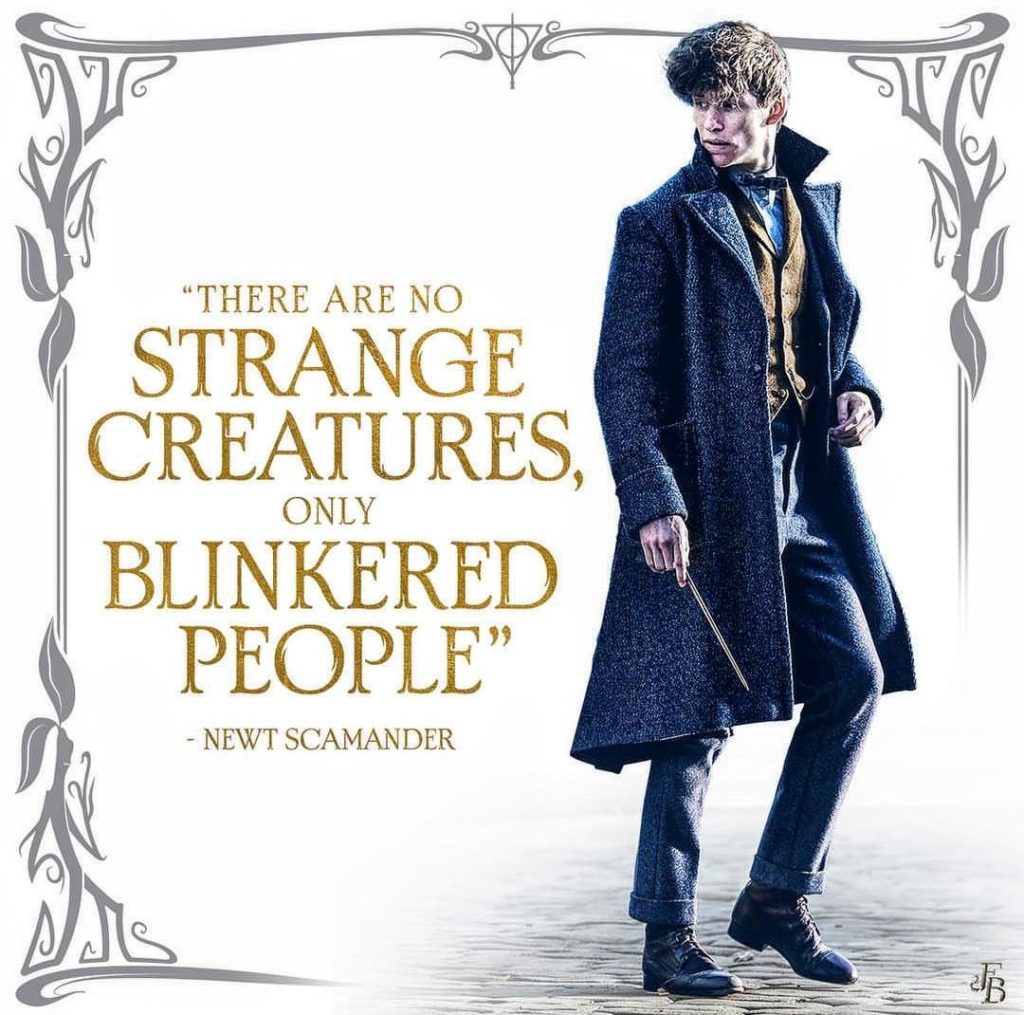 Newt Scamander is sheer Hufflepuff perfection. Newt is brilliant, open-minded, hardworking, and kindhearted above all. Newt's dominant trait is compassion, which is a refreshing quality to see in a male lead. The tenderness he shows toward the creatures in his care is genuinely moving. We learn in Crimes of Grindelwald that Newt despises people who would react to the unknown with violence rather than patience and understanding. All he wants is for people to be kinder to one another and to the magical creatures with whom they share their world.
Though he labels himself a misfit, Newt has a real knack for understanding people as well as animals. For example, Newt initially did not trust Tina, but when they were arrested at MACUSA, Newt did not harbor any resentment toward her. Even though she was the one who brought them there, Newt understood immediately that it was only because she desperately wanted her job back and that she had never meant for any of this to happen.
Newt is the perfect hero for the Fantastic Beasts films. As Dumbledore says, Newt does not seek power but simply asks if a thing is right, and if it is, he does it without hesitation. Though he has no obligation to do so, Newt steps up in the fight against Grindelwald because he is a good man. He just wants to build a kinder, more accepting world.
Tina Goldstein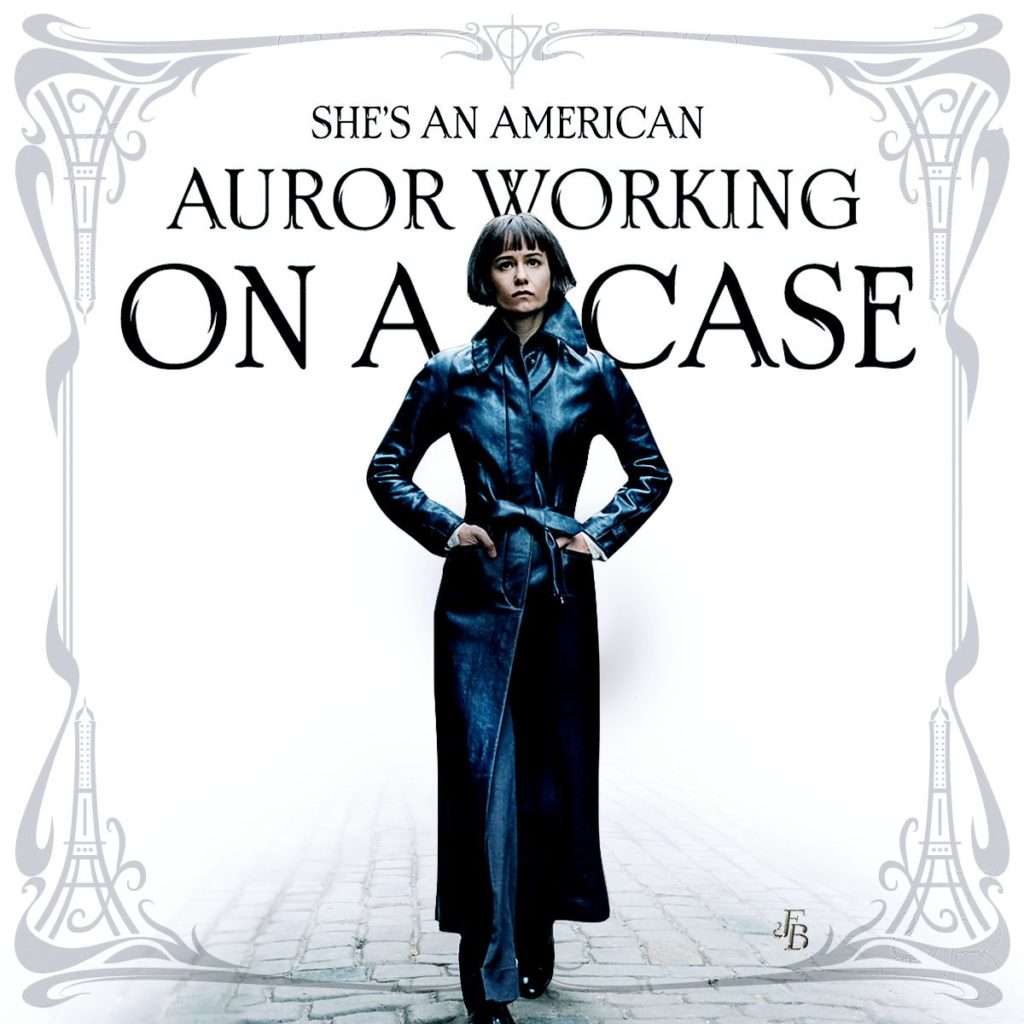 Tina Goldstein is my favorite character of the core four. People tend to find her irritating or useless, but to me, Tina is brilliant, beautiful, and a total badass. Like the middle head of the Runespoor, Tina is a visionary. She is the only Auror we have met so far who seems to understand that her job is to protect vulnerable people. She exhibits patience and compassion on the job rather than fear and violence as her colleagues might. Underneath her social awkwardness and often harsh exterior, Tina has a huge heart.
When Tina is fired for protecting Credence, doing exactly what she thinks Aurors are supposed to do, she focuses solely on getting her job back. She brings Newt in, she is turned away, Newt escapes her, and she brings him in again, determined to make her boss take her seriously and clearly not expecting things to escalate so quickly. When they do, she makes it clear she is on Newt's side and spends the rest of the film helping him protect his creatures and Credence from harm. In Crimes of Grindelwald, Tina once again does everything she can to find Credence so she can protect him from those who would harm him. Honestly, Tina Goldstein is exactly the kind of person I want to be.