Events Roundup: Manage Some Mischief with Plenty of Magical Adventures This Month
We're well into the new year and now that Janu-worry is finally over, you can look forward to some awesome Harry Potter–inspired events. From a magical beer festival and pub crawling to an art exhibit and learning how to play Quidditch, these upcoming events are sure to leave you feeling like your old magical self.
Enjoy a Night Full of Mischief with Magical Drinks
Have you gotten your new paycheck yet? If so, hurry and get your tickets for the Wizards and Witches Beer Festival that is taking place in Castaway, Portland, on February 16.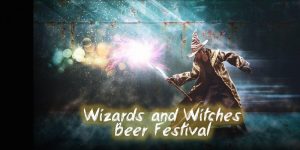 The historic Castaway is ready to treat you to a magical evening. You will feel like you stepped through the brick wall in Diagon Alley into the midst of the wizarding world. The event promises to treat you to magic and mischief that matches the likes of Fred and George.
Magic is not the only thing you will be indulging in – there will be over 20 winter, pumpkin, and holiday beers that you can treat your taste buds to. You will also have the opportunity to taste the Adult Butterscotch Beer and explore the Lair of Secret Cider Potions – something Snape would definitely have appreciated.
There will also be plenty of food and various magical photo ops. And what is a magical evening without music? The event will feature live music from DJ Merlin and the Sorceress Sisters.
There is currently a waitlist for tickets, which you can join here. The event starts at 6:30 p.m. Keep in mind that only witches and wizards 21 and older are allowed to attend.
Get a Unique Harry Potter Art Piece
Are you an art lover? Would you kill to have a unique Harry Potter art piece? Then make your way over to the free Harry Potter art exhibit at Hyatt Place, San Jose, California, running February 22–24.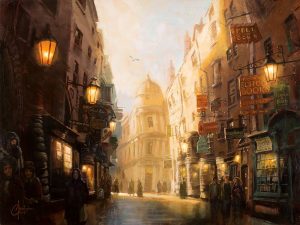 Upon entrance, you will receive a free 9″ x 11″ Harry Potter print – so if you're too broke to buy any art, you will at least not walk away completely emptyhanded. The exhibition will include works from nationally recognized fine artists like Christopher Clark and Kat Tatz. If you purchase one of the pieces of artwork on display, you can have the artist sign it and add paint highlights and embellishments, making your piece completely unique.
Specialty drinks will be served during the event, and guests are encouraged to dress up in their favorite wizarding gear. The event is also kid-friendly, so feel free to bring along some future witches and wizards. If you would like to have more information about the event, you can call 800-771-9501 or email info@IncredibleArtGallery.com. If you're interested in going, you can simply go to the Facebook event and add yourself to the guest list.
Learn How to Play Quidditch
It is that time of the year again – USQ is hosting its West Regional, South Regional, and Southwest Regional Quidditch Championships, taking place in California, Florida, and Texas, respectively. These championships form part of the qualification process for teams aiming to make it to the annual Quidditch Cup. All of the official teams in their respective regions are invited to attend the regional championships.
If you've always dreamed of playing Quidditch and would give your right arm for a chance to learn how to play, look no further. US Quidditch is ready to run, or rather fly, with you. As part of the regional championships, young witches and wizards will be invited to learn how to play. They will be teaching you how to dodge Bludgers and catch the Snitch in no time.
Admission to all of the championship events is free, and the Quidditch lessons are open to students from elementary to high school. The training will take place on both Saturday and Sunday, and you don't even have to sign up in advance. Simply make sure that you have a waiver signed by one of your parents or guardians. Waivers will be available at the event, but if you'd like to get one beforehand, you can request one from events@usquidditch.org.
More information is available on the events' Facebook pages, which you can follow the links to below.
The dates for the championships are as follows:
Roseville, California – February 9 and 10
Auburndale, Florida – February 16 and 17
Arlington, Texas – February 23 and 24
All events start at 9:00 a.m. on Saturday and will end at 6:00 p.m. on Sunday.
Crawl Some Bars and Make New Wizarding Friends
Living in or near Windsor or Hamilton, Canada? Then get ready to celebrate 20 years of Harry Potter wonder by joining the pub crawl taking place on March 1 in Hamilton and March 8 in Windsor.
This event is perfect for meeting and connecting with fellow witches and wizards while enjoying Potter-themed drinks and specials at the participating bars. There will also be gifts and giveaways taking place throughout the night, and anyone 19 years and older can participate.
Ticket prices vary between $30 and $35. For $30, you get general admission to the event. You will get sorted into one of the four Hogwarts Houses by the Sorting Hat, after which you will receive a shirt from the House you were sorted into. You also get an all-access bar pass.
For $35, you can get the wizard's package. This means that you can skip the Sorting Hat and simply choose the shirt from your favorite Hogwarts House. You will also get other Potter merchandise, including a Hogwarts Acceptance letter. The all-access bar pass is included as well.
The Hamilton tickets have all sold out, but there is a waitlist you can join. The Windsor event's wizard's package tickets are still available here.
If you want to get a taste of what this magical event will be all about, you can watch a preview below.