"Harry Potter"-Themed Proposals to Make Bill and Fleur Jealous!
Someone call Lockhart's cupid dwarfs because love is in the air! A Welsh couple just got engaged using a huge Hogwarts crest drawn in the sand at a beach near their home. Ben Griffiths planned the extravagant proposal to his longtime girlfriend, Nia, with the help of artist Mark Treanor, drawing on her love of Harry Potter to make it unforgettable:
I'd been wanting to ask Nia for a while, so I spent some timing [sic] thinking about the right way to do it. I'd recently been transferred to a job in Pembrokeshire, which is an area Nia's family have holidayed in for some years. She loves the beach and she had heard about the work of a local sand artist who is based there. She told me she had always she wanted to go and see his work, so I knew I had to do something.
Ben got down on one knee in front of the massive crest that Treanor had created, in which the Hogwarts motto had been replaced with "Nia, will you marry me?" written in Welsh.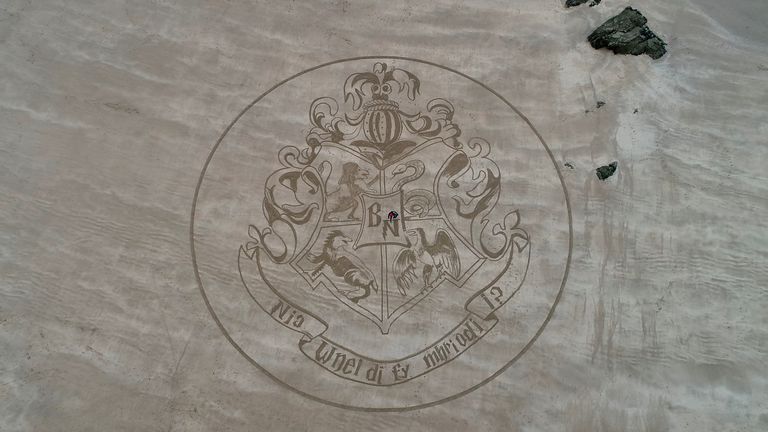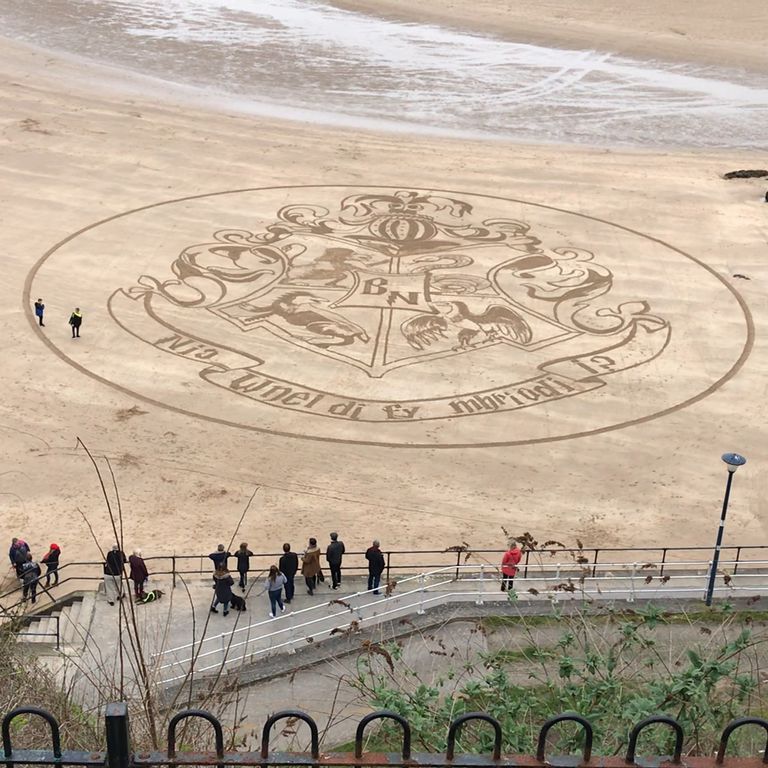 This sweet proposal isn't the only one we love – hundreds of couples have used their love of Harry Potter to propose. Last November, Heather Pearson's elaborate proposal to her girlfriend, Kelsey, went viral:
CONGRATULATIONS! 🌈💕 🍾 https://t.co/1kSDYdpBXO

— J.K. Rowling (@jk_rowling) November 1, 2018
The couple, who are both Slytherins, cosplayed as Draco Malfoy and Astoria Greengrass for a scavenger hunt that began with a copy of Harry Potter and the Sorcerer's Stone and ended with a special copy of Harry Potter and the Goblet of Fire. The video detailing the proceedings was even seen by J.K. Rowling herself!
A quick YouTube search will bring up another adorable Harry Potter engagement from last year, this one starring Ryan Clarke, Kirsty Lunn, and Hogwarts Castle itself. Ryan, armed with a GoPro and a Golden Snitch ring box, got on one knee right outside the gates, surprising Kirsty and other park attendees with his heartwarming proposal.
Chris had a similar idea when he proposed to his girlfriend, Alisha, at Universal Studios. He found a private spot in front of the castle to propose using a Golden Snitch ring box made by an independent artist. Both of them even wore matching Hufflepuff colors!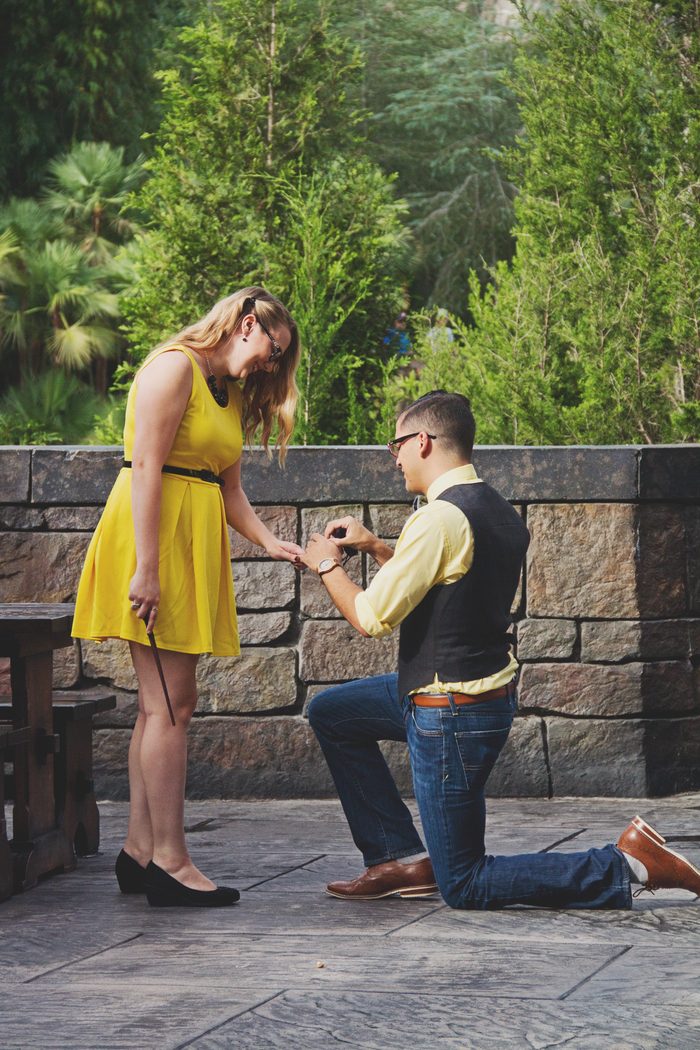 Of course, it's a little harder to propose to a Harry Potter fan if you're not a fan yourself. Luckily, this man managed to make it work, using a clever Nerf gun battle to lead his girlfriend to a proposal she'd never forget: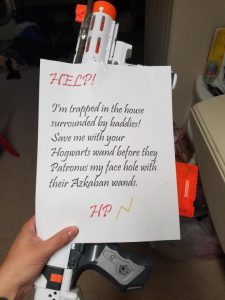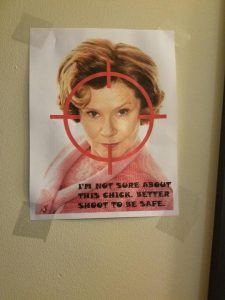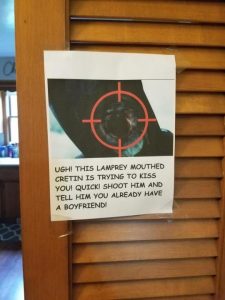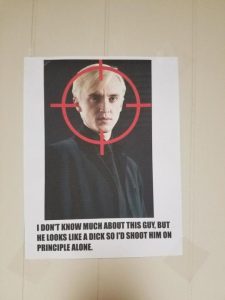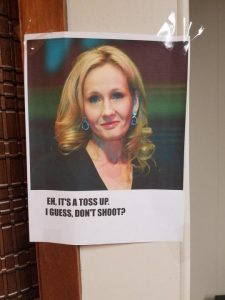 These proposals are just magical – perfect inspiration for anyone who loves Harry Potter as much as they love their significant other!