"Philosopher's Stone" First Edition with Signatures Sells for $90,000 at Auction
When mere Muggles botch a job, it gets tossed out with the trash. When it comes to flawed copies of the Harry Potter novels, however, the only things getting tossed around are Galleons.
A first edition of Harry Potter and the Philosopher's Stone, with the misspelled title on the back cover and other errors that make it desirable to collectors, went under the hammer Wednesday for $89,900 at Bonhams in London. Copies of the 500 first editions are always highly sought after, particularly considering 300 of the books are believed to have gone directly into libraries, leaving few pristine copies in existence.
The Independent says the auction house had estimated the book's sell price at between $52,000 and $78,000. A final bidding war between two buyers pushed it higher.
In addition to the flaws, the book contained other items of interest that further increased its value. The copy previously belonged to Christopher Little, J.K. Rowling's first literary agent, and was inscribed with a personal note from the author. A sticker also bearing Rowling's signature was added in 2003, when Little first sold the copy to raise funds for charity.
As for the mistakes that are a hallmark of Philosopher's Stone first printings, the word "Philosopher" is found without its second "o" on the back cover, and page 53 of the book, which features Harry's supply list for his first year at Hogwarts, has "1 wand" printed twice.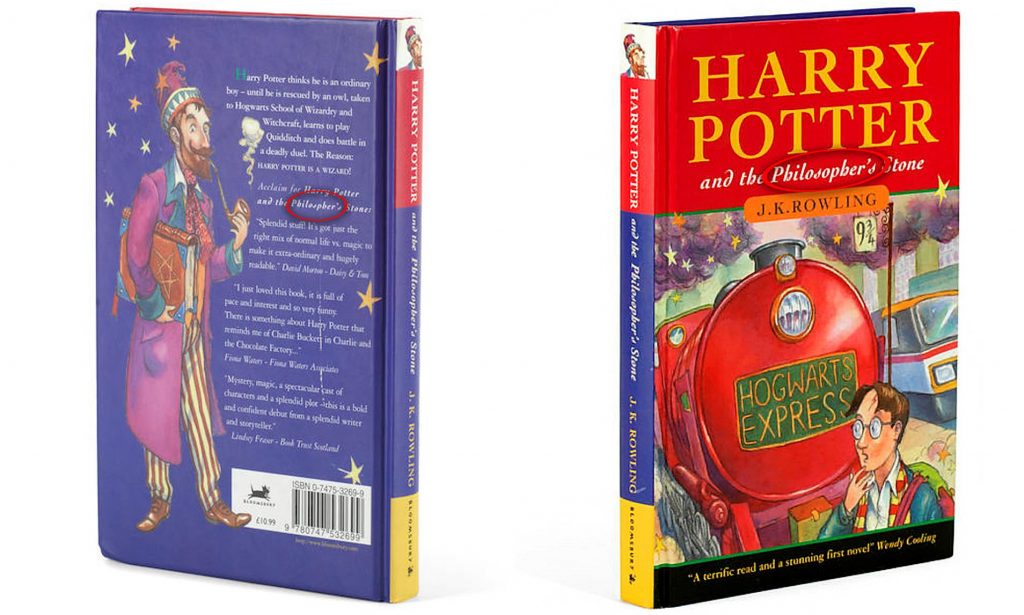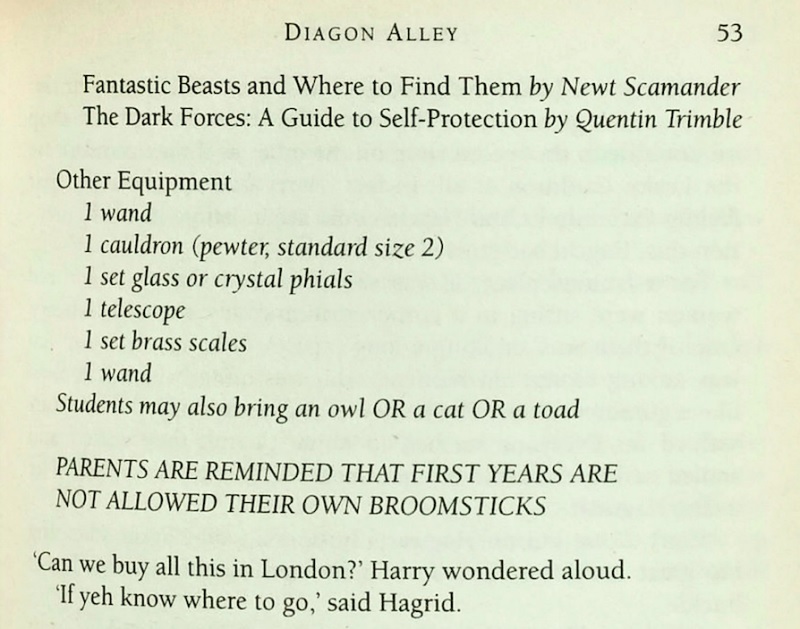 If you're wondering whether you might be in possession of a Philosopher's Stone first edition, there are four other key clues on the imprint page. The publisher must be listed as Bloomsbury, Rowling's first name will be shown as Joanne rather than J.K., the latest copyright date must be 1997, and the print line numbers will be displayed as "10 9 8 7 6 5 4 3 2 1."
You can also better familiarize yourself with the various valuable editions in the Harry Potter series by checking out our handy guide.