Smell a Rat? "Hogwarts Mystery" Brings You Face-to-Face with Wormtail
Assuming you haven't been held back for your unruly behavior in Harry Potter: Hogwarts Mystery, your Year Five adventures have recently led you to the Marauder's Map.
It was an exciting moment to watch the magnum opus of Messrs. Moony, Wormtail, Padfoot, and Prongs appear on the parchment – that is, until it was snatched away by the mysterious Patricia Rakepick. As the Curse-Breaker continues to claim, however, she has her reasons, which this time include using the Map to track down everyone's least-favorite Marauder: Peter Pettigrew.
While our characters remain unaware of the significance of the Map and who Pettigrew truly is, we finally encounter the simpering toady face-to-face, a meeting that sends us on a castle-wide search for Peeves and allows your character to enter the common rooms of the other three Houses!
Meanwhile, side quests and chances to earn special items continue to appear, with a St. Patrick's Day sweater featuring a dancing leprechaun still on offer. The Magical Creatures Reserve also has a new creature up for adoption: the Plimpy!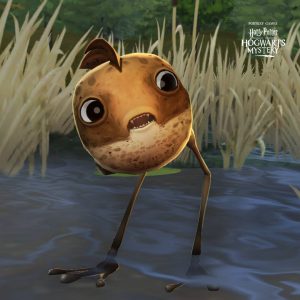 Hogwarts Mystery additionally began a new adventure this week, asking players to visit its Facebook, Twitter, or Instagram accounts to view clues to a strange occurrence. Thus far, someone has taken light sources from the common rooms and hidden them in various locations around the school.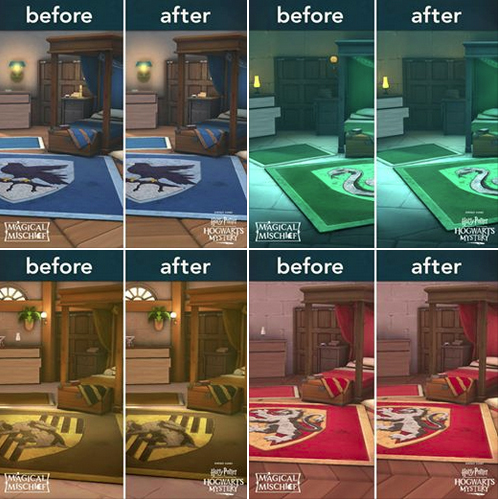 The game's March newsletter also teased two upcoming happenings: a new potion that will provide "the answer" and a "foamy ordeal" for Charlie Weasley, who appears to be surrounded by frogs in the prefects' bathroom.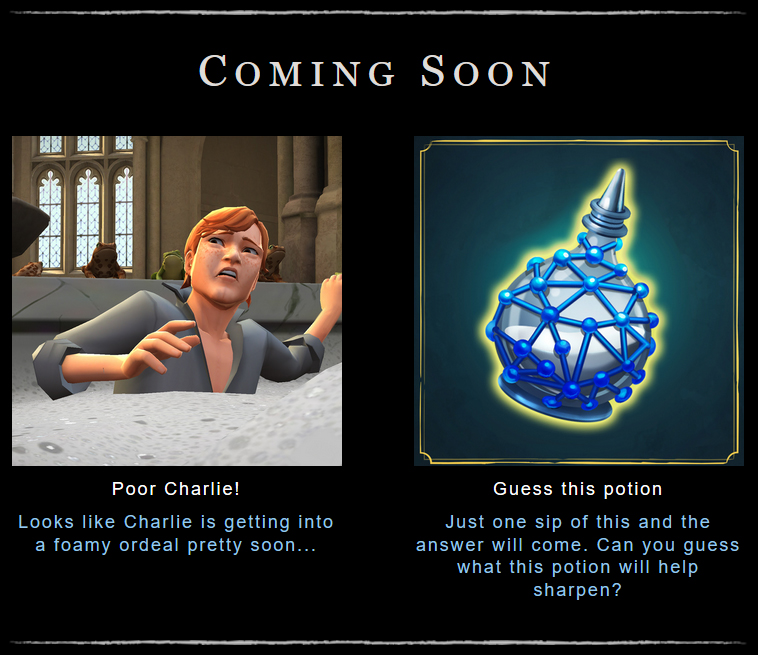 With Hogwarts Mystery having grossed more than $110 million since its April 2018 release, it's clear many gamers are still intent on solving the ultimate puzzle. Are you among them? What new adventures or features would you like to see the game add? Drop us a comment!