Bloomsbury Publishing Reflects on a Successful Year, and Two "Harry Potter" Books Earn Best-Seller Status
First published in the United Kingdom over 20 years ago in 1997, the first and second installments of the Harry Potter series are today proving just how remarkable its longevity is, having again achieved best-seller status.
This year, publishing company Bloomsbury has achieved fantastic financial success, raking in profits thanks to strong academic textbook sales and some fan favorite fiction titles. A 9% increase from last year, the company's annual profits are now up to £14 million, while revenues have increased by 0.7% to almost £163 million.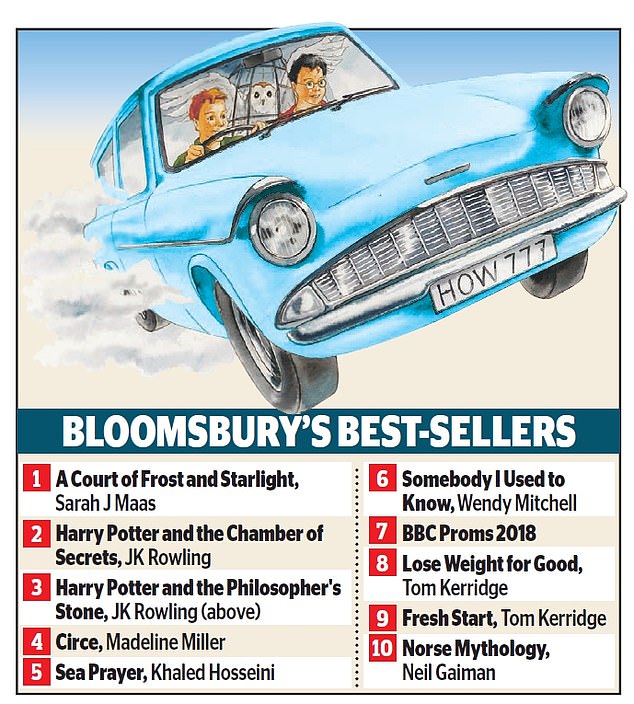 Covering the year to February 28, the greatest UK literary success was the wildly popular A Court of Frost and Starlight by American author Sarah J. Maas, which was released in May 2018. Following the recent hit were Harry Potter and the Chamber of Secrets and Harry Potter and the Philosopher's Stone in second and third place, respectively, despite both books having been released over two decades ago.
The continued success of the Harry Potter books is incredible, particularly given that Bloomsbury's children's book sales fell from £11.6 million to £9.7 million. Chief executive Nigel Newton commented on Bloomsbury's publishing achievements.
Bloomsbury had a very strong year. Our results demonstrate the underlying strength, resilience and further potential of our global publishing strategy.
With dividends rising from 7.5p to 8p per share, Bloomsbury is well and truly cemented as a leader in the UK publishing industry, with the Harry Potter series proudly holding up the children's book fort, even after all this time.