Events Roundup: Take a Potions Class, Attend a Bar Crawl, and Meet Bonnie Wright
For those in the Northern Hemisphere, summer is approaching fast, and you know what that means – there are events everywhere. Luckily, there are plenty of magical events lined up for all the Potterheads out there too, and it's bound to put you in the mood for summer.
A Fun and Magical Learning Experience for Kids
Do you have some young witches and wizards running around your house that can do with some magic in their lives while learning worthwhile skills? Look no further than the Dixon Harry Potter–themed lego STEM camps.
If you live near or in Dixon, California, prepare your kids to have the time of their lives. The STEM camps focus on teaching children science, technology, engineering, and mathematics, all while having loads of fun.
The Dixon STEM camp will run from June 24 to 28, and there is something for every age group. Ages 5 to 6 can enroll in the Magical Engineering Camp. They will use Lego to build the Hogwarts Express and Hogwarts Castle and get the opportunity to fly on a Hungarian Horntail.
The Master Engineering Camp is set up for ages 7 to 12. These kids will use Lego to build Diagon Alley. They will also get to play quidditch and have a duel with He-Who-Must-Not-Be-Named.
The Magical Engineering Camp will run from 9:00 a.m. to noon, while the Master Engineering Camp will run from 1:00 p.m. to 4:00 p.m every day. The camps will be taking place at the Multi-Use Center in Dixon. You can register for the camps here.
Mix Some Art with Magic
If you're in Florida and really want your kids to get educated on all things Potter, look no further than the Osceola Arts Hogwarts Headquarters Art Fusion Camp.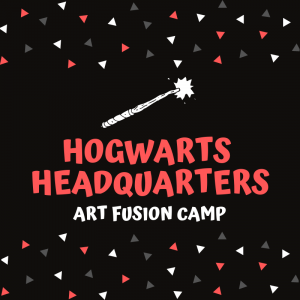 Aimed at ages 6 to 14, this camp will teach young witches and wizards how to make their own wands and House crests – and that's just the tip of the iceberg. Being an art camp, it promises that kids will have a fun time exploring their creative side, and there's nothing better than creativity with a good dash of magic.
The camp runs from June 24 to 28, from 9:00 a.m. to 4:00 p.m., and the tuition is $150. You can register here.
Treat Yourself to a Magical Exhibition
Those who live in the United Kingdom can look forward to Abracadabra – A Magical Exhibition!, which will run from June 28 until August 17. Attendees will have the opportunity to see original and replica objects from history, stage, and screen – including some artifacts from Harry Potter and the Prisoner of Azkaban.
After feasting your eyes on all the magical objects, you can treat yourself to some awesome activities, like the magic school and potion class. You will also have the opportunity to work with some real "magical" creatures.
For more information on the event and ticket prices, you can visit their website.
Meet Your Fellow Witches and Wizards While Crawling Bars
In the mood for some bar crawling? If you're in Vancouver, Canada, you're in luck. The Harry Potter bar crawl is coming your way on June 28. This is the perfect event to meet other Potter fans and make new friends.

There will be drink specials and, of course, Harry Potter–themed drinks. Your ticket price will include cover for all the bars participating in the crawl. You also might want to keep your eyes and ears open because there will be giveaways and gifts throughout the night.
Ticket prices range from $30 to $35, and you'll also get a hamper full of Harry Potter goodies with your ticket purchase. The starting location will be announced closer to the date. You can check back for information here. Keep in mind that only wizards and witches 19 years and older will be allowed to attend the event.
Make Snape Proud and Improve Your Potion-Making Skills
Do you envy Snape's potion skills? Would you kill to have your own cauldron and brew some magical potions? Well, if you live in Glasgow in the UK, your dream is about to come true.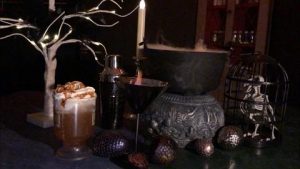 Get ready to learn how to brew potions like a pro at the potion-making workshop taking place throughout June at the Root of Magic. This promises to be a fully interactive magical experience. You will have skilled teachers showing you how to make your own butterscotch beer, elixirs, and bubbling potions. It won't take too long either – classes are only an hour and a half long. With so many dates to pick throughout June, there's no reason why you can't become a potions master yourself.
Tickets sell for £30.00 each, and you can check out the various dates here. Keep in mind that, since alcohol will be one of the ingredients used, no witches or wizards under the age of 18 will be allowed at these workshops.
Meet Bonnie Wright
Living close to Tampa, Florida, in the United States? Get ready for Tampa Bay Comic Con. It has an amazing lineup of guests, and one of them is Bonnie Wright, who portrayed Ginny Weasley in the Harry Potter films. This is the perfect opportunity to let your inner Weasley come out to play.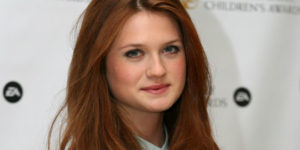 Tampa Bay Comic Con will run from August 2 to 4 at the Tampa Convention Center. Tickets are currently available for preorder. You can either pay $30 and up per day or opt to pay $60 for the weekend. Witches and wizards aged 12 and under get free access.
Enjoy a Night Filled with Magic at Wizardfest
Who doesn't love a good old pop-up party? If you're in Indianapolis, Indiana, get ready for a magical night to remember, because Wizardfest will be making its way to you on October 19.
NEW SHOW 🦉🧙‍♀️ Wizardfest : A Wizard Themed Pop-Up Party returns to Indy on Saturday, October 19th! Live Nation Presale begins Thursday at 10AM (use code: REPLAY). On sale to the general public Friday at 10AM!

18+ (21+ to drink the Buttery beer) pic.twitter.com/1RW8oXwy5U

— Old National Centre (@OldNatlCentre) May 7, 2019
Wizards 18 years and older can get ready for a magical night of Harry Potter–themed trivia, along with magical drinks from the Leaky Cauldron, like butterbeer and Polyjuice Potion (only if you're 21 and older), and live music. There will be a DJ playing all your favorite songs from the movies, along with a variety of hits from the '90s and 2000s.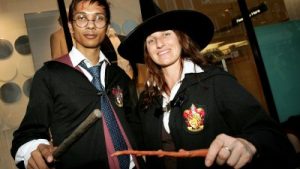 You are encouraged to dress up in your coolest wizard's attire and participate in the costume contest. Should you win, you'd be the proud owner of the Triwizard Cup.
Tickets are on sale right now. General admission is $17, and a four-pack is $45. Grab yours before they're gone and get ready to party in true wizard fashion.