Theater Review: "Puffs" Opens in Sydney
Puffs, or: Seven Increasingly Eventful Years at a Certain School of Magic and Magic opened in Sydney this past Thursday, May 17, at the Entertainment Quarter, Moore Park.
For those of you who haven't seen Puffs before, the story takes place during the same time that our favorite boy wizard was completing his magical education. This time, however, it's told by the Puffs. The play is incredibly funny, very fast-paced, and thoroughly entertaining!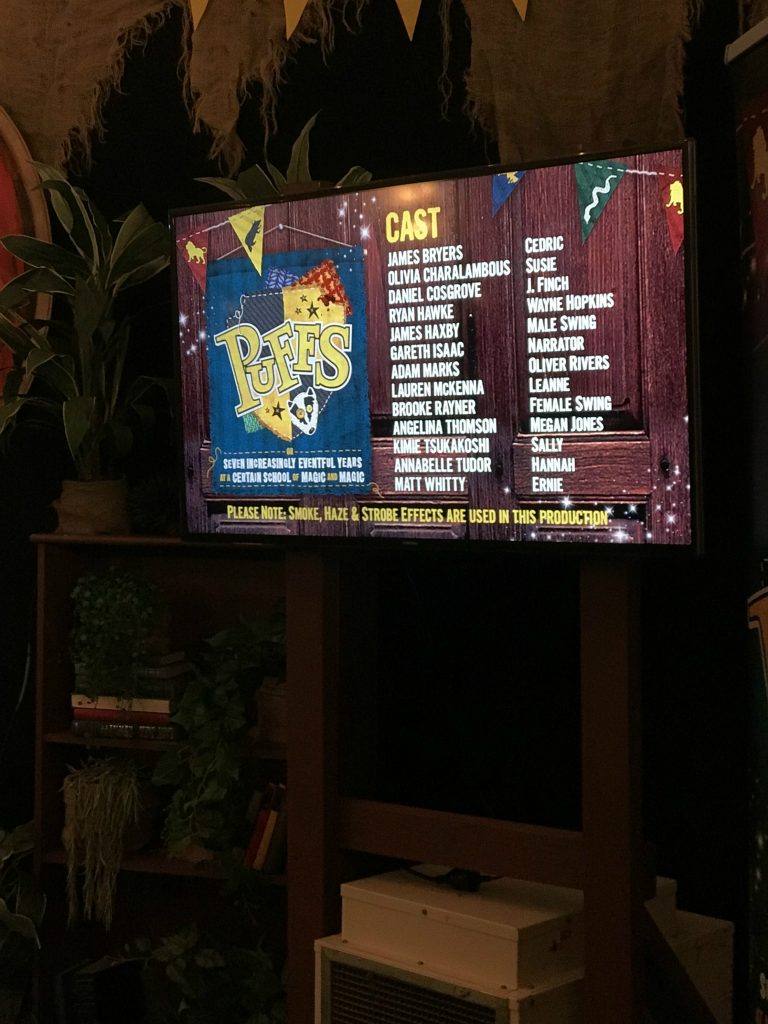 If you're a theater or musical theater buff, you might see some familiar faces in the Sydney cast! The unlikely trio, played by Ryan Hawke, Angelina Thomson, and Adam Marks, sets the play from the start as a story that supports the underdog. A standout performance by Daniel Cosgrove had both the audience and cast members laughing themselves through the second act.
And don't assume (as I had) that you'll miss some of the jokes. Our three main characters are all portrayed to be Australian, and the performance has been tweaked from the original New York version to speak to the local Sydney audience. There are also many subtle (and not so subtle!) references to Australian, Sydney, and NSW culture throughout the play. It's incredibly fitting that our main character is named Wayne Hopkins, which sounds so natural when said with the twang of an Australian accent.
For a fun night out, Puffs will be at the Entertainment Quarter, Moore Park in the pop-up theater until June 30. I'd recommend grabbing a bite to eat before the play and sampling one of the many restaurants within the Entertainment Quarter. For those of you on a budget, "Tight-Arse Tuesdays" is a great option, with tickets for $49.90. Drinks and snacks are available at the venue, including a Pink Potion cocktail made with local distiller Archie Rose's signature vodka.
Just like Australian Muggles, Australian wizards can use some colorful swear words! For young wizards and witches, censored performances of the play are available. (Full details are available on the website.)