"Alice's Adventures in Wonderland" the Next Classic Book to Get the MinaLima Treatment
It's been just under a year since the release of MinaLima's illustrated version of The Secret Garden by Frances Hodgson Burnett, and you all know what that means – it's almost time for the pair's next classic to be unveiled. Fans of Lewis Carroll will rejoice to learn that the next novel to be illustrated by the Harry Potter graphic designers will be Alice's Adventures in Wonderland & Through the Looking Glass, set to be released October 29, 2019.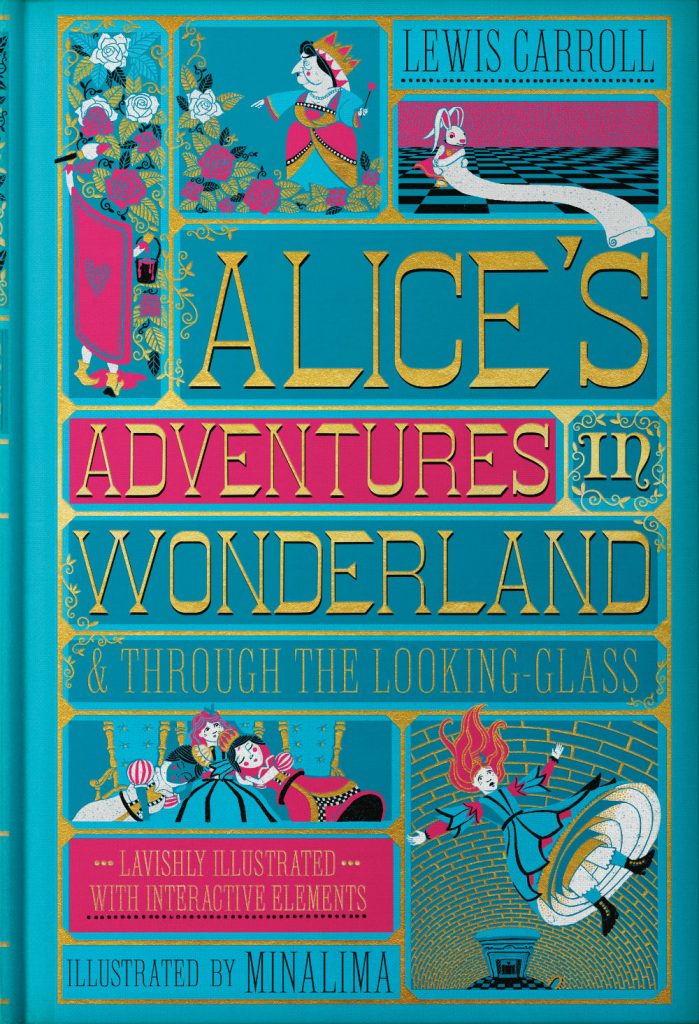 Alice's Adventures in Wonderland marks the halfway point in MinaLima's project of illustrating 12 classic novels. Previous installments have included not only The Secret Garden but also Beauty and the Beast, The Jungle Book, Peter Pan, and The Little Mermaid. Only the cover art has been released thus far, but if the earlier books are anything to go on, Alice's Adventures in Wonderland will be full of beautiful spreads and creative interactive designs. We can't wait to see more!
You can preorder your copy here.