Insight Editions Rolls Out the Red Carpet for "Harry Potter" Fans at SDCC
We got a hint of some amazing upcoming Harry Potter tie-in books from Insight Editions at this year's BookExpo in May, but the publisher is stepping this up a notch during this weekend's San Diego Comic-Con.
A key attraction at the Insight Editions booth (#3721) will be Jody Revenson's Spells and Charms: A Movie Scrapbook, the latest in the publisher's line of interactive, behind-the-scenes books focusing on the Harry Potter films. Set to be released July 23, the book is the first of Insight's fall 2019 Potter titles – but certainly not the last.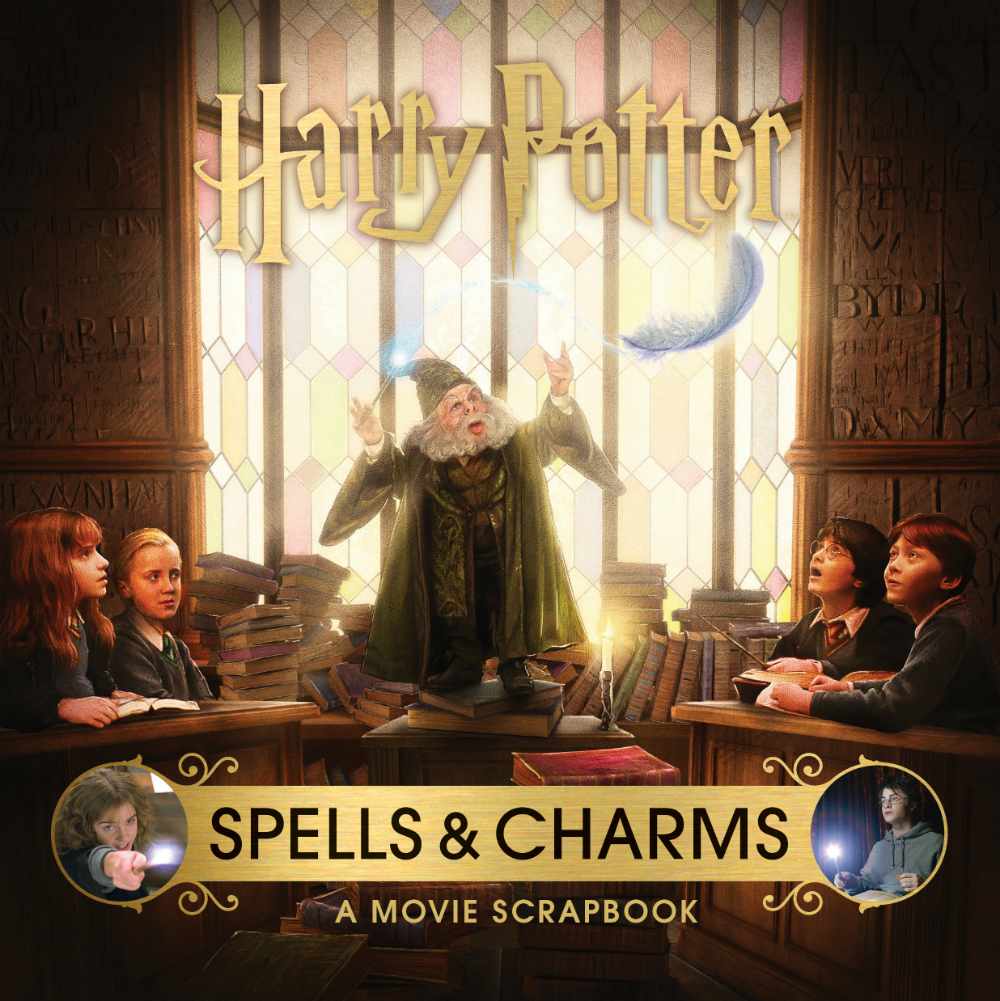 The focus of Spells and Charms is the, er, magic of the Harry Potter films, giving readers the chance to take a deep dive into incantations and spellwork through illustrated spreads and interactive features.
This magical movie scrapbook takes readers on a behind-the-scenes tour of iconic spells and charms—from [the Disarming Charm] to the Patronus Charm, and even the three Unforgivable Curses. Detailed profiles include concept illustrations, set photography, and fascinating reflections from the actors and filmmakers about bringing different spells and charms to the big screen. Fans can also relive key scenes in the films when these spells are utilized, including Professor Flitwick's first Charms class, the first task of the Triwizard Tournament when Harry summons his broom with the [Summoning Charm], and the attack at the Great Lake where Harry uses [the Patronus Charm] against a swarm of Dementors.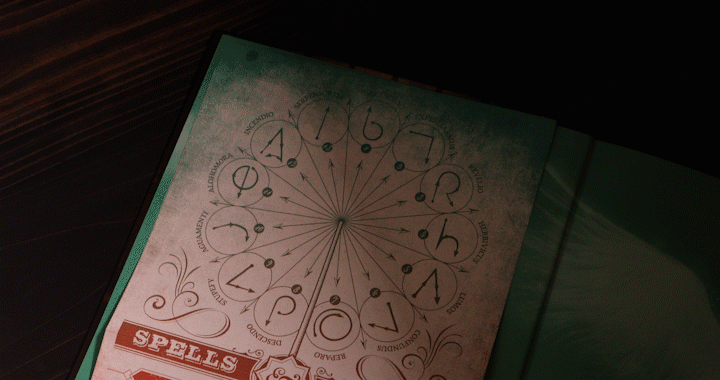 Don't worry – if you can't make it to Comic-Con, you can still preorder a copy of Spells and Charms: A Movie Scrapbook here.
Visitors to the booth will also get the chance to score awesome Insight products – like gorgeous pop-up cards, fun model kits, journals, and more – at a 30% discount, all while previewing tie-in products set to be released in the coming months. Special items of note include Harry Potter: Magical Places: A Paper Scene Book, Harry Potter: A Hogwarts Christmas Pop-Up, and Harry Potter: Exploring Hogwarts: An Illustrated Guide; fans will be able to preview these books weeks before the titles go on sale to the public.
Once you've geeked out at the Insight booth, you may want to consider attending the publisher's Saturday panel, Collecting Harry Potter. The panel will run from 10:00 to 11:00 a.m. and will feature tips from fan-favorite licensees about how to get the best deals and maintain collection value on Harry Potter items. And the best news of all? There will be giveaways.
MuggleNet will be on-site at SDCC, and the Insight Editions booth will be one of our first stops. We hope to see you there!