Merch Alert! Skele-Gro Water Bottle, Death Eaters Rising, and "Harry Potter" Stickers for LINE Messenger
There is always some new Harry Potter merchandise being released, and we've got the update on what's available and what's coming soon!
Recently, we got the scoop on the new items coming to Target and the Yule Ball Funko Pop!s, and now we've got information on some more cool stuff. The first item is this Skele-Gro water bottle.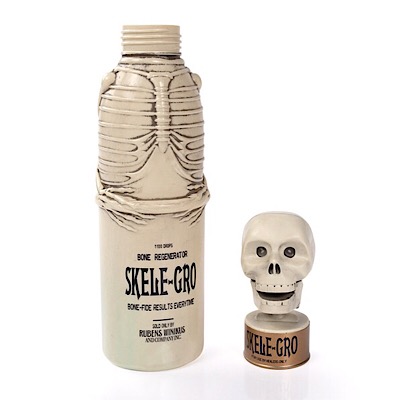 This water bottle is an awesome replica of the potion that Madam Pomfrey gives Harry Potter to grow bones back in Harry Potter and the Chamber of Secrets. Growing bones back overnight might be painful, but this water bottle would be a joy to have for anyone! The bottle is available for preorder from Merchoid and will ship in August.
Next up is the terrifying Harry Potter: Death Eaters Rising game!
This game is a cooperative dice and card game from USAopoly where you and your friends will join forces against Lord Voldemort and the Death Eaters:
In this cooperative game, players must summon witches and wizards from Dumbledore's Army, the Order of the Phoenix, and Hogwarts to retaliate against evil Death Eaters and protect the wizarding world from the Dark Lord's corruption for good!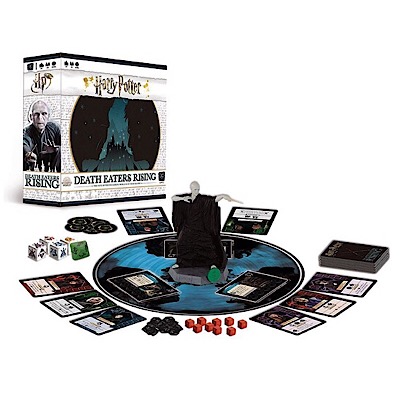 Two to four players can have a hand in getting rid of You-Know-Who, and this game looks like a really fun way to do it. Preorder now from Entertainment Earth so you'll have it when it's released in September.
Our last bit of merchandise isn't physical, but still just as fun to have. For Japanese users of the LINE messenger app, you can download hilarious Harry Potter stickers to send to friends in a chat!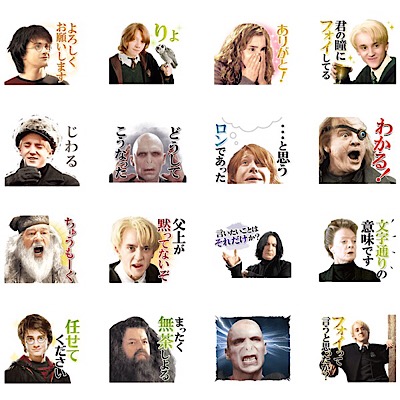 Although these are only available to Japanese fans at the moment, you can head over SoraNews24 for some translations and explanations for the stickers and some of the funny Harry Potter memes.
What is your favorite Harry Potter merchandise item? Is there something that you think is still yet to be released? Let us know!