Dragons, Inns, and Demiguises: Updates on the "Wizards Unite" Fan Festival and Version 2.3.0
The Calamity continues to endanger the wizarding world. Dark wizards, witches, and creatures are roaming the land, and to make matters worse, dragons have now been sighted over White River State Park in Indianapolis, Indiana.
And with that, the stage is set for the inaugural Harry Potter: Wizards Unite Fan Festival!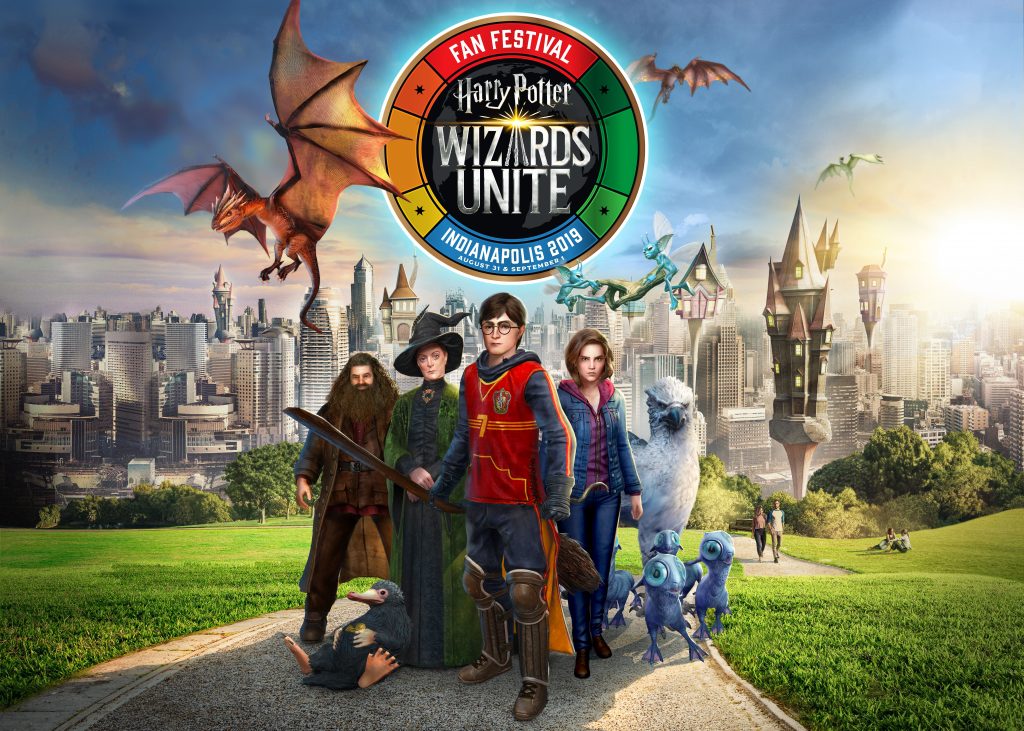 Starting Saturday and continuing through Sunday, White River will transform into command central for the Ministry of Magic and its Statute of Secrecy Task Force. Players are gearing up to converge on the park, eager to connect with other gamers, storm Fortresses, and of course, clear up that pesky dragon infestation!
Festival features will include a real-life Threat Clock to warn players of impending danger, photo ops, and landmark flags to help gamers locate Foundables. Themed lounges will offer a place to rest and recharge devices. Wizards Unite partners AT&T and Simon Property Group will also be on hand, with AT&T hosting exclusive activities and a large inflatable Niffler for photos at their tent and Simon Group offering vouchers for use at their mall properties and the chance to win a $10,000 shopping spree.
You can check out the official event map and a gallery featuring renderings of the festival lounges below.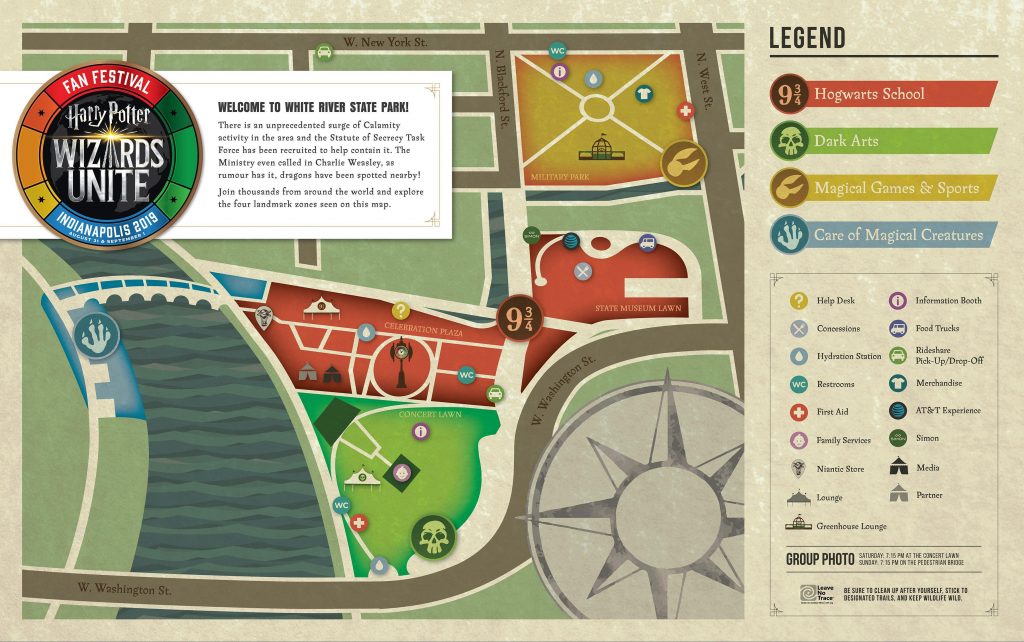 Elsewhere on the Wizards Unite front, the game is now in the midst of Week 2 of its "Back to Hogwarts" Brilliant Event. We let you know earlier this month what you could expect from "Hogwarts Gates," which ends September 3.
The game has also updated to Version 2.3.0, and players who tend to grow weary of repeatedly encountering the same Foundables will be pleased to know that the update includes increased Family XP for Foundables that have reached their maximum fragment counts. You can peruse a full list of updates below, and make sure you're using the latest version before the Fan Festival begins!
Foundables
The Young Ginny Weasley Foundable will now appear more often on the Map and in 5km Portkeys.
Family XP will increase for Foundables that have reached their maximum fragment count, with Low Threat Foundables increasing from 1XP to 2XP, Medium Threats from 2XP to 4XP, High Threats from 3XP to 5XP, Severe Threats from 4XP to 8XP, and Emergency Threats from 5XP to 15XP.
Dark Detectors: Traces revealed by Dark Detectors will now appear closer to Inns.
Photo Mode: A Photo Mode filter has been added to the Registry. Toggle the camera button to see which Foundables can have their photos taken in Photo Mode.
Encounters
It is now possible to take AR photos of a Foundable before beginning the encounter as long as one fragment has been returned to the Registry.
The fragment counter now appears in the Encounter screen.
The confirmation pop-up required to flee an encounter has been removed.
Ministry ID: Players' Wizarding XP is now visible from the Ministry ID.
General
An option to disable screen sleeping has been added to the settings menu. Players can now prevent their screens from going to sleep after short periods of inactivity.
It is now possible to capture AR photos of the Flock of Memos Foundable.
Have fun saving the world this weekend, and if you're attending the Fan Festival, let us know how you enjoyed it!