University of Arizona Students #DiscoverHogwarts on Magical First Day of Classes
It may have felt as if someone cast the Fire-Making Spell over Tucson, Arizona, but the heat didn't get students at the University of Arizona down. Not only did the Wildcats get back to campus on Monday for the first day of classes, but they also had the opportunity to "get back to Hogwarts" as well, thanks to Warner Bros. Consumer Products.
As students stepped onto the campus mall, they were greeted by a life-size signpost showing them the way to Hogwarts and Hogsmeade.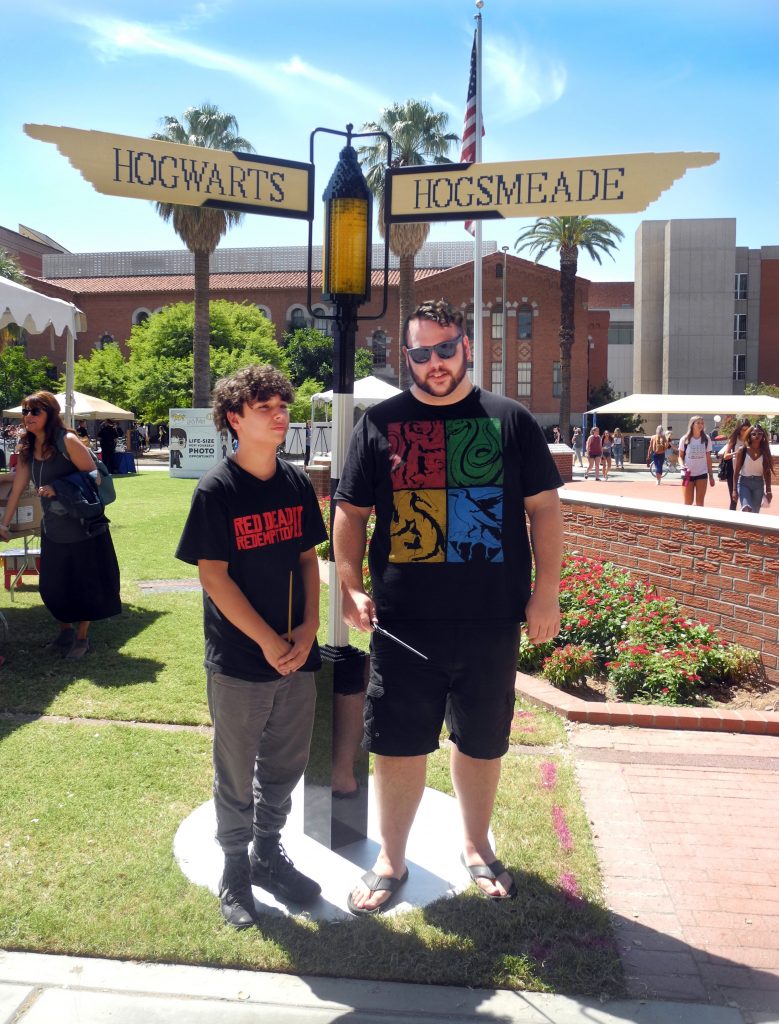 A closer look revealed the sign was constructed entirely from LEGO bricks – approximately 6,300 of them – a design that took 125 hours to create. From there, the fun began, as Warner Bros. Consumer Products Senior Manager of Franchise Management & Marketing Jamie Chlebowski and her team invited students to #DiscoverHogwarts by taking their event flyer to the four Back to Hogwarts stations on the mall, where completed tasks earned them House stamps and prizes.
Tagging Pottermore and Harry Potter Film in photos taken in one of four miniature common rooms got students a House button of their choice. The room backdrops were beautifully decorated with plenty of attention to detail, including Luna Lovegood and Gilderoy Lockhart figurines in the Ravenclaw room and a basilisk lurking on a shelf in Slytherin House.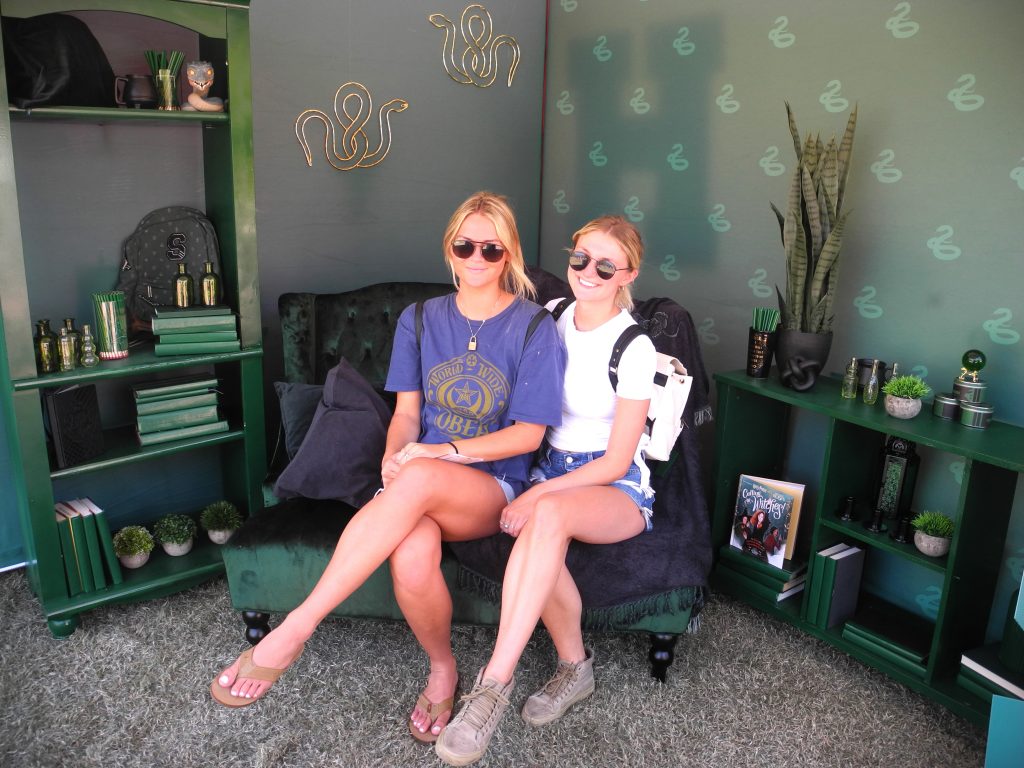 The Funko station gave the Wildcats a chance to dress up with robes, scarves, hats, and wands and hop into a life-size Funko Pop! box for a Pocket Pop! keychain, and by tagging Scholastic, students could snap up a Wrebbit 3D puzzle and give their House a few "points" in the form of appropriately colored Jelly Belly beans.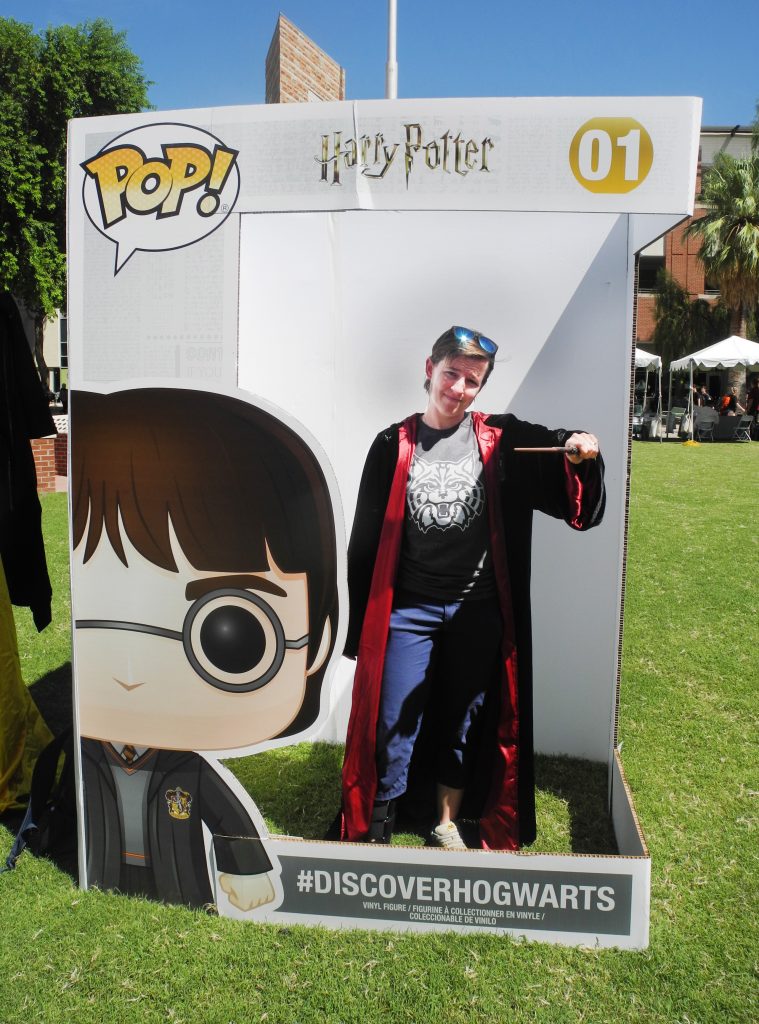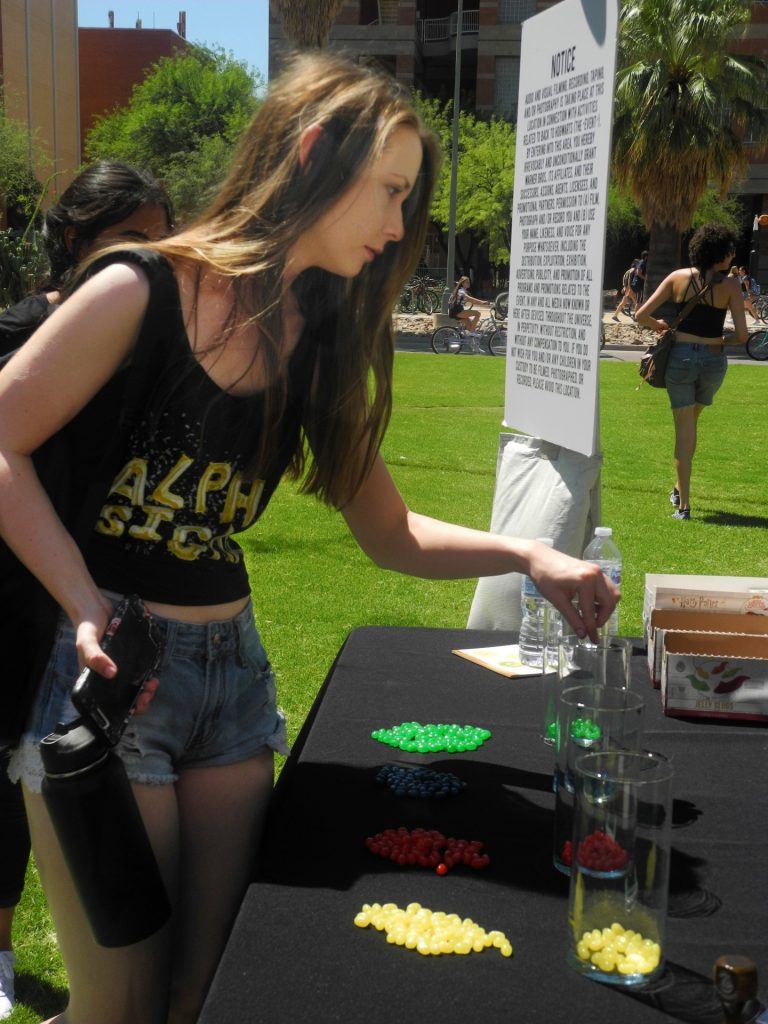 Last but not least, after taking a time-out to construct their very own LEGO Golden Snitch, students posed in front of the signpost to show off their creations and earn another stamp. That station stayed busy throughout the event, with students moving steadily through the assembly line of bricks.
Once all four stations had been visited, the Wildcats were able to add to their prize haul, turning in their flyer for a full prize pack that included an impressive variety of items from Wow! Stuff, Ata-Boy, American Greetings, YuMe Toys, PopSockets, Scholastic, Loot Crate, and Wrebbit 3D. Items included buttons, postcards, K-Bling tech accessories, plush characters, a coloring book, a Spectrespecs sleeping mask, and more.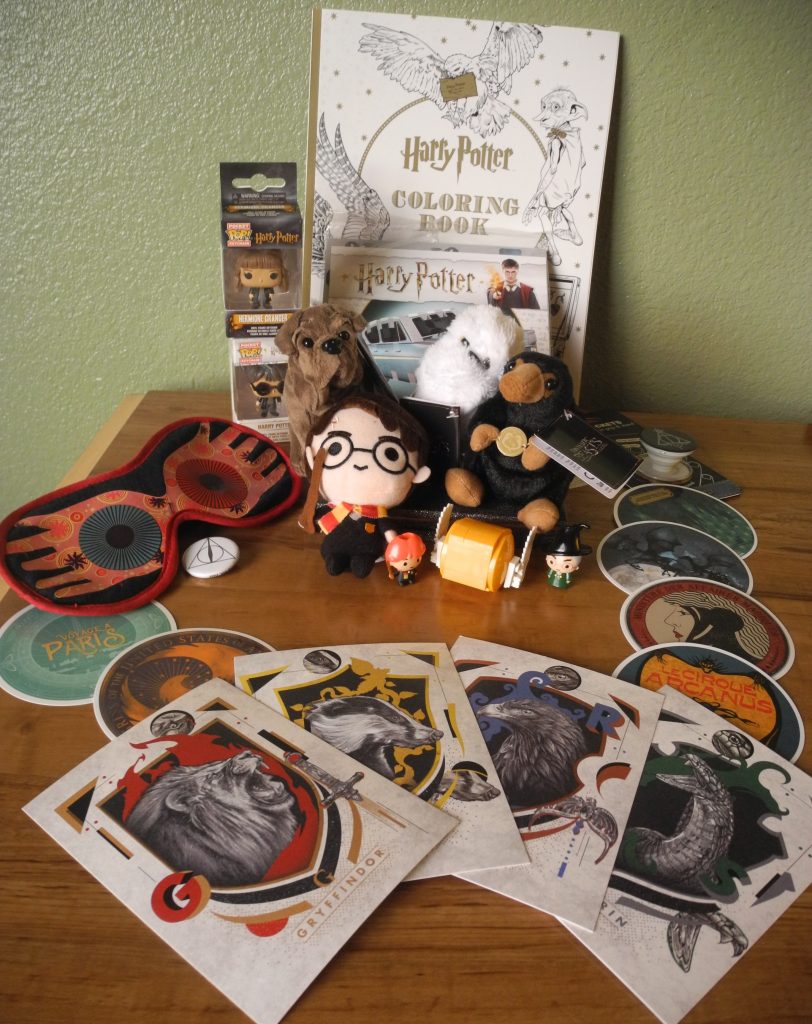 The event definitely added to the back-to-school fun for the students, who were all smiles as they celebrated both their school pride and their love of all things Harry Potter. You can check out additional photos from the event in the gallery below.