New "Harry Potter"-Themed Cakes Are Hitting Supermarket Shelves
So many of the wizarding world's finest moments are centered around the sweets and treats only magic can make. Now, the Muggle world welcomes a new range of Harry Potter-themed cakes by Finsbury Food Group.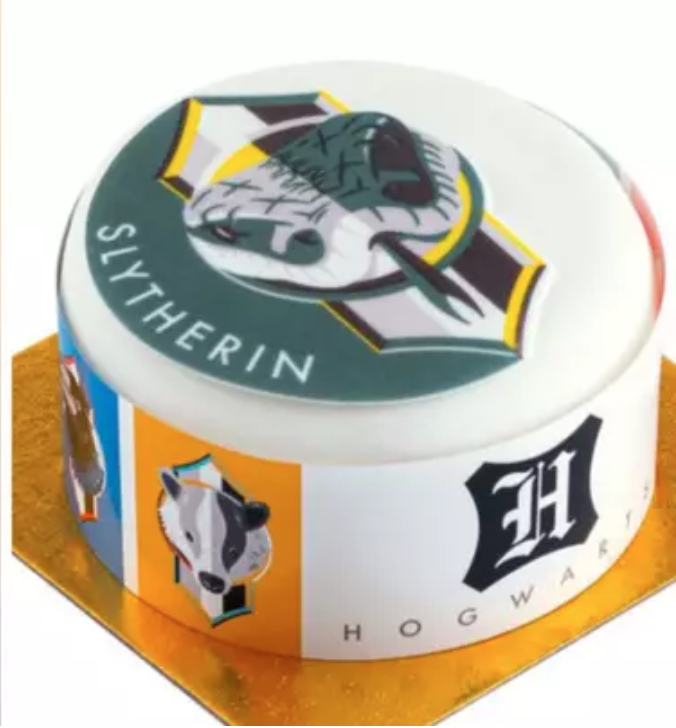 Proud Gryffindors, Ravenclaws, Hufflepuffs, and Slytherins will now be able to celebrate their House pride in style. The range includes cakes and cupcakes for each of the four Hogwarts Houses, and each product features the animal emblem of its corresponding House.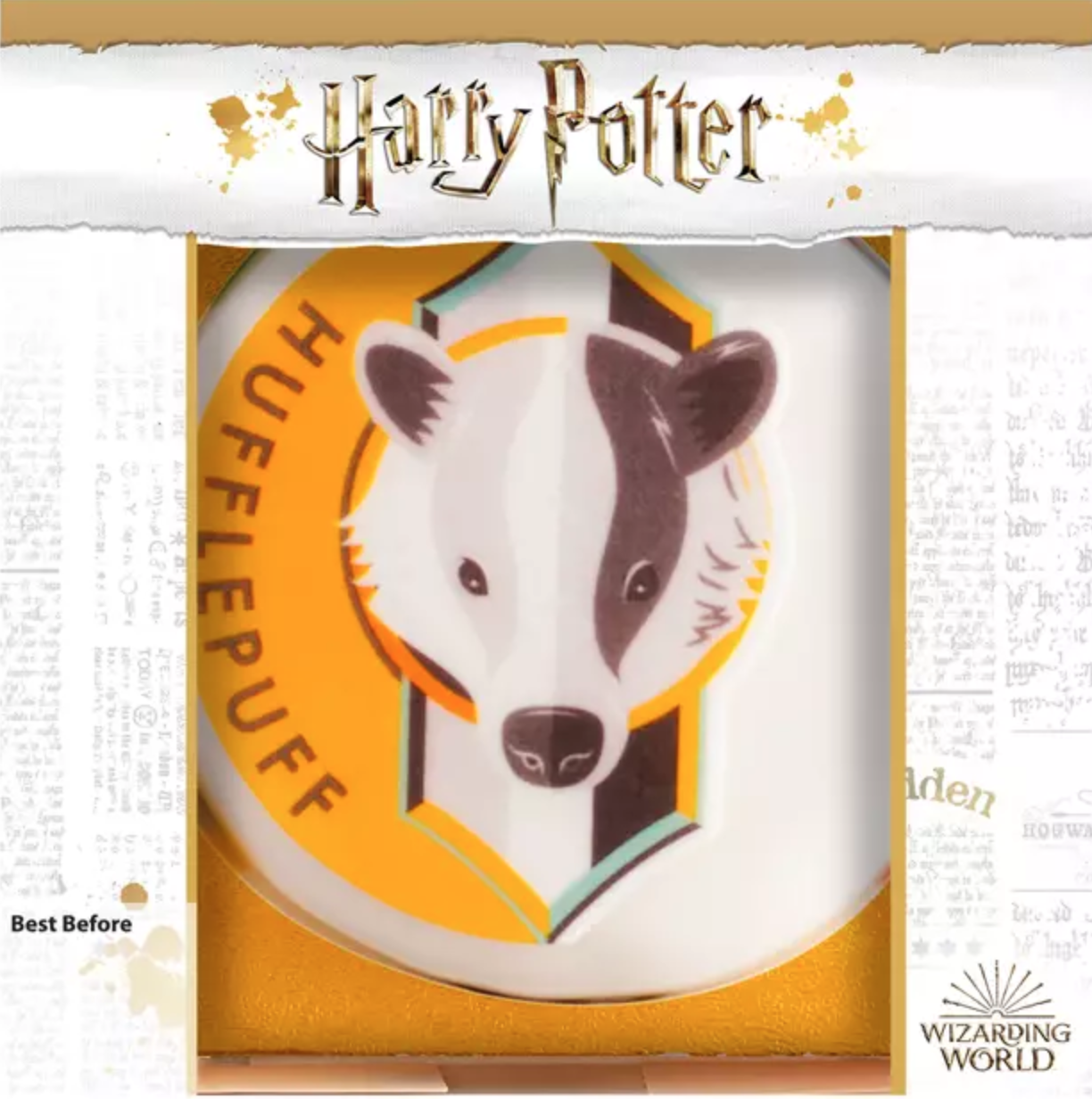 For events that welcome guests from a mix of Houses, the Hogwarts crest-shaped cake might be a more inclusive choice. Retailing at £12 RRP, the chocolate-flavored and -filled sponge cake is hand-decorated with a shiny bronze finish.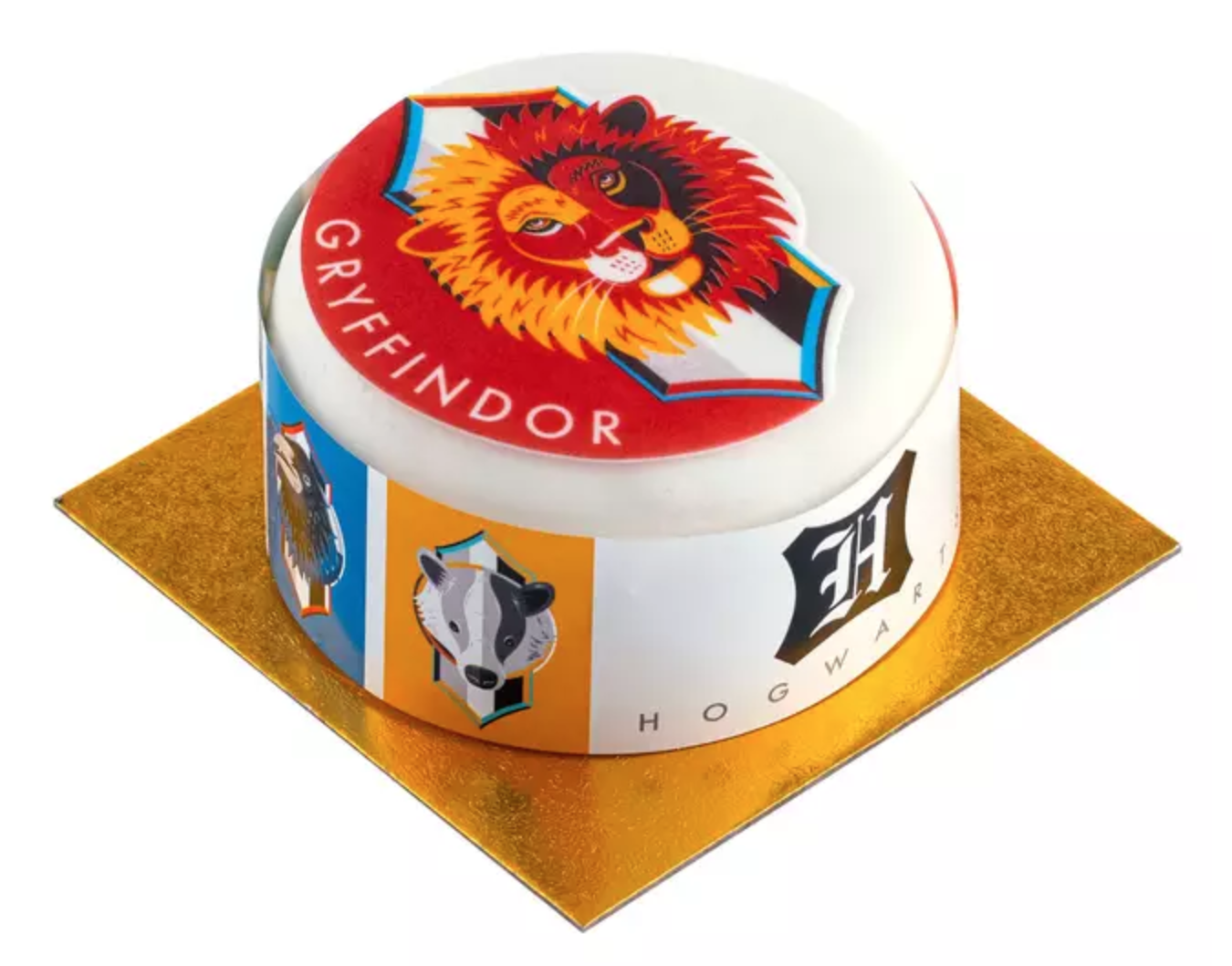 Finsbury Food Group is eager to support the avid readers who make the Harry Potter series a success. The cupcake platter's sleeve has a magic of its own, transforming into a House crest corner bookmark for fans who fancy a spellbinding reading snack.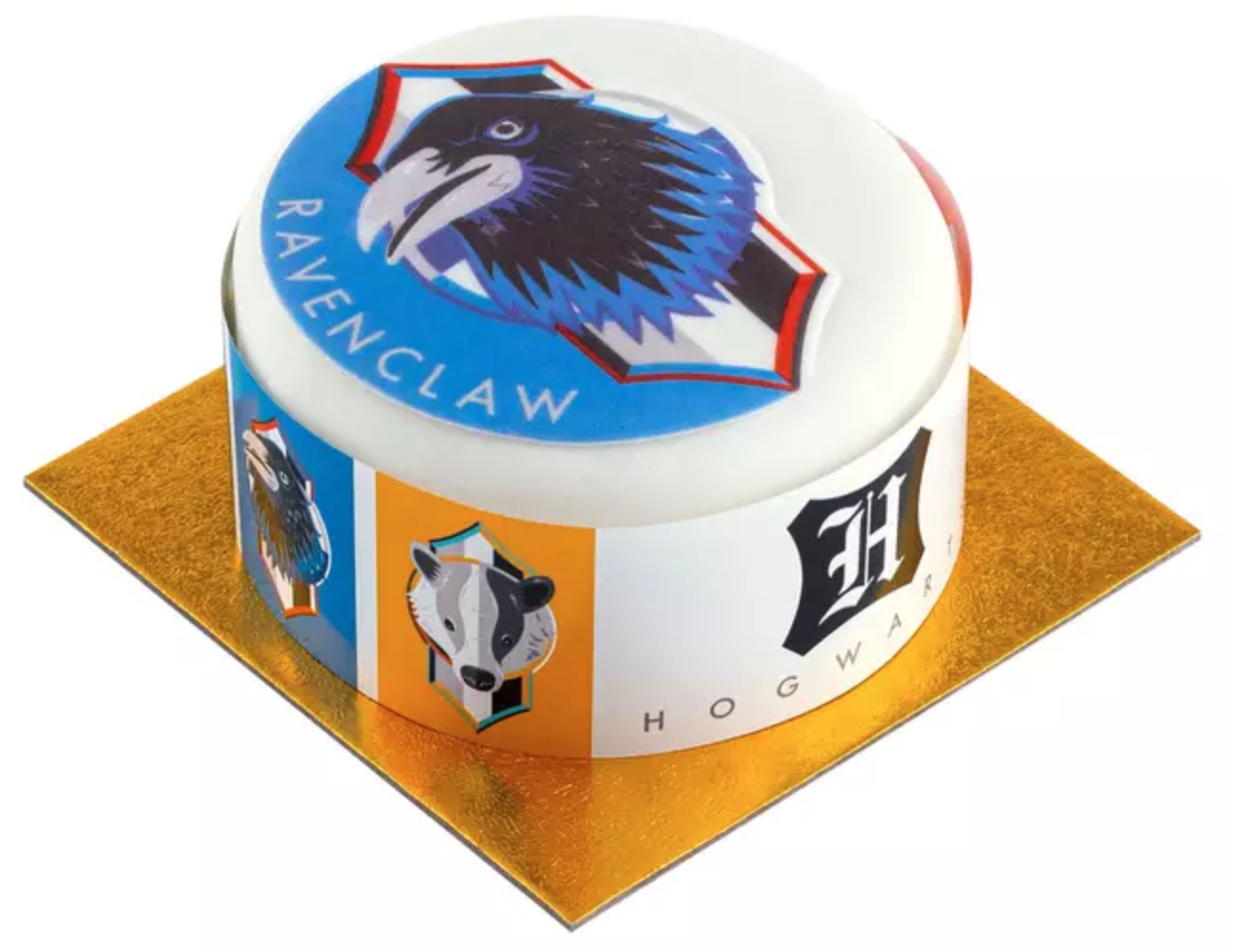 Jordan McCann, Junior Brand Manager at Finsbury Food Group, spoke of his excitement about the new dessert products.
Harry Potter is loved and enjoyed by people of all ages, and we've created the perfect range of celebration cakes, thinking of something for everyone – no matter [which] Hogwarts House you are in! We've made sure the range includes celebration cakes that can be showstopping centrepieces [and] gift cakes that you are proud to present to your friends and family!
The new Finsbury Food Group Harry Potter range is currently available at Tesco, Morrisons, and Sainsbury's in the United Kingdom, and next month a twelve-pack of miniature Hogwarts crest cakes will be available from Asda.