Mini Boden Releases Stunning New "Harry Potter" Collection
Halloween is on its way, which means that it's almost time to dress up in your favorite Harry Potter gear and have a magical and spooky evening. If you happen to have kids or young family members who are begging you to go trick-or-treating, you might want to stop by Mini Boden to get them something to wear. The company just launched a new range of Harry Potter-inspired clothing for young witches and wizards, and you're going to wish that it came in bigger sizes.
These new magical pieces come after Mini Boden released some amazing Harry Potter-inspired outfits for kids in August. While the company is located in the United Kingdom, you can order from its online store no matter where you live. The new Harry Potter pieces are stunning – there is a limited-edition Protego Maxima Magical Cloak that you'll probably try to wear yourself after supposedly buying it for the kids. It features gold jacquard piping along with a sequin-embroidered Hogwarts scene. Take our Galleons already!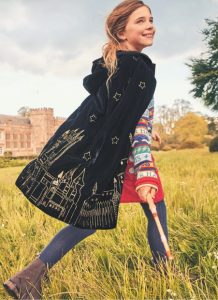 For young girls, there's a special piece that resembles Hermione's dress from the Yule Ball. It has a dip-dye effect tulle skirt with stars embroidered on it for a final magical touch. Get ready to take this one out of the closet once more when Christmas arrives.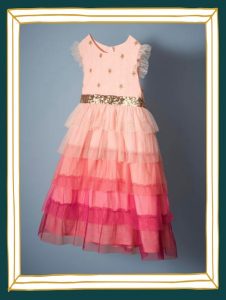 The new collection also features pieces that can be worn long after Halloween is over. There are Quidditch-themed sweaters, a hooded Hogwarts dress, and accessories to complement the look – like the Hogwarts hat and scarf available in the four House colors.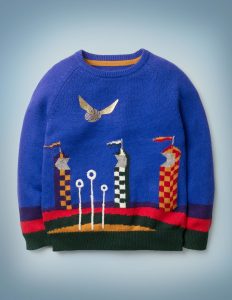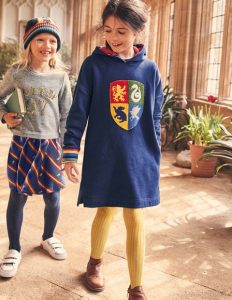 For those who still cite Hedwig as their biggest hero in the story, there's a yellow wool-blend Hedwig cardigan. This piece has a faux fur body with Hedwig in intarsia on each sleeve. For the smallest of witches and wizards, there is a Hedwig-themed teddy romper.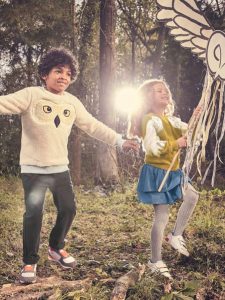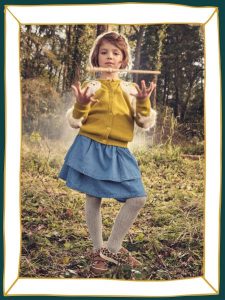 Last, but not least, there are glow-in-the-dark pajamas. These feature the Marauder's Map, which comes to life once it's dark, showing the footprints of students wandering the castle.
There's a lot more where all this came from. To see the full range, you can visit Mini Boden's website.
With all these cool outfits, you can dress youngsters in clothes fit for a visit to Hogwarts or Diagon Alley. If you feel a bit jealous watching them wear it, just know that you're not alone. We're also hoping for these pieces to one day be available to those of us who are no longer fortunate enough to be kids.
What do you think of this new collection? Would you love to wear it? Tell us in the comments.