Events Roundup: Paint Nights, Lock-Ins, and Scavenger Hunts!
BYOB to Fan Art Night
The Artsy Fartsy Studio in Yuma, Arizona, is hosting a Harry Potter fan art paint event on November 9. Participants (teens and up) will paint Hedwig and Hogwarts on a 16×20 canvas. BYOB and get ready to paint the night away! Reserve your spot here.
Escape the Library
Peeves is wreaking havoc, as usual, this time in the library. Throughout November, various branches of the Muskegon Area District Library in Michigan will be hosting Harry Potter–themed escape room events for the whole family. Find the details here.
Enjoy Prisoner of Azkaban in the Park
In Fort Lauderdale, the monthly Potter in the Park event at Hugh Taylor Birch State Park continues! Head to the park on November 14 to watch Harry Potter and the Prisoner of Azkaban. Get your tickets here.
Go to a Lock-In in Little Rock
Spec Ops Gaming Lounge in Little Rock, Arkansas, is hosting its first cosplay party and lock-in on November 22. Guests can participate in board games, Horcrux hunts, cosplay contests, and more over the course of the night. Get tickets here.
Get Creative at Harry Potter Paint Night
Enchanted Gift Loft in Oxford, Massachusetts, is hosting a family paint night with a wizarding twist on November 23. The design combines elements of Van Gogh's Starry Night and a silhouette of Hogwarts Castle. Bring the entire family and get your paint on! Register here.
Have a Harry Potter High Tea
Visit the Commercial Hotel in Port Adelaide, Australia, for a magical, family-friendly high tea on November 24. Tasty treats and tea are on the agenda, of course! Reserve your spot here.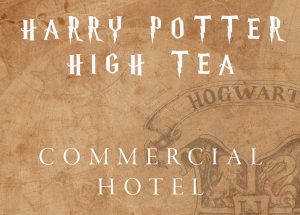 Head to the Pub for a Magical Christmas Quiz
November 28 is the date for a Harry Potter- and holiday-themed trivia night at the Red Lion pub in Basingstoke, UK. The event is sure to be filled with raffles, treats, and surprises, and teams will compete for tickets to the Warner Bros. Studio Tour. Learn more here.
Make Wands at Mansfield Art Center
On November 29, Mansfield Art Center in Ohio is hosting a wand-making workshop for all ages. Participants will use polymer clay, crystals, semiprecious stones, beads, and magnets to construct their wands. Sign up here.
Explore the Philadelphia Museum of Art
Join a Potter-themed scavenger hunt through the Philadelphia Museum of Art. The hunt is a chance to discover (or rediscover) the museum and make connections between the art and the wizarding world. Upcoming hunts are on the calendar for December 7 and December 28. Learn more and register here.
Enjoy a Holiday Feast in Toronto
The Witches and Wizards Christmas Feast is coming up in Toronto on December 14. What's the venue, you ask? Your guess is as good as mine because the location is kept secret until you receive your ticket! Tickets are available for both lunch and dinner feasts, and both events are set to be filled with photo ops, trivia, and delicious food and cocktails. Read more and snag your ticket here.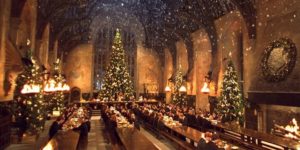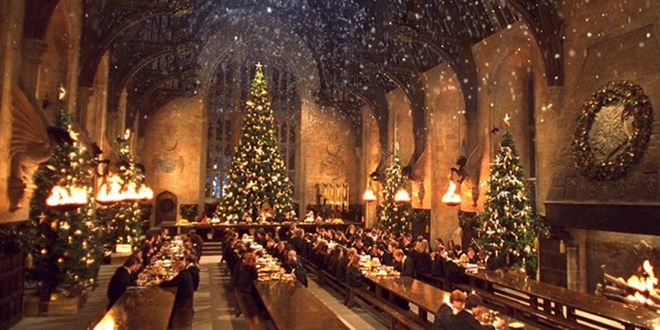 Get Out Your Dress Robes for the Yule Ball
The second annual Yule Ball in Dothan, Alabama, is set for December 14. It's time to press your dress robes because jeans and sportswear are not allowed. The elegant event will include professional photos, dinner, and dancing. Space is limited, so get your tickets here.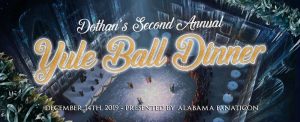 That's it for this week's Events Roundup. Will you be attending a lock-in or a Yule Ball? If none of these events tickled your fancy (or were in your area), check back next time for more magical events!
If you're hosting an upcoming magical event, you can submit it to be included in a future Events Roundup by sending all relevant information to submissions@staff.mugglenet.com.