CC #411: Week of November 24, 2019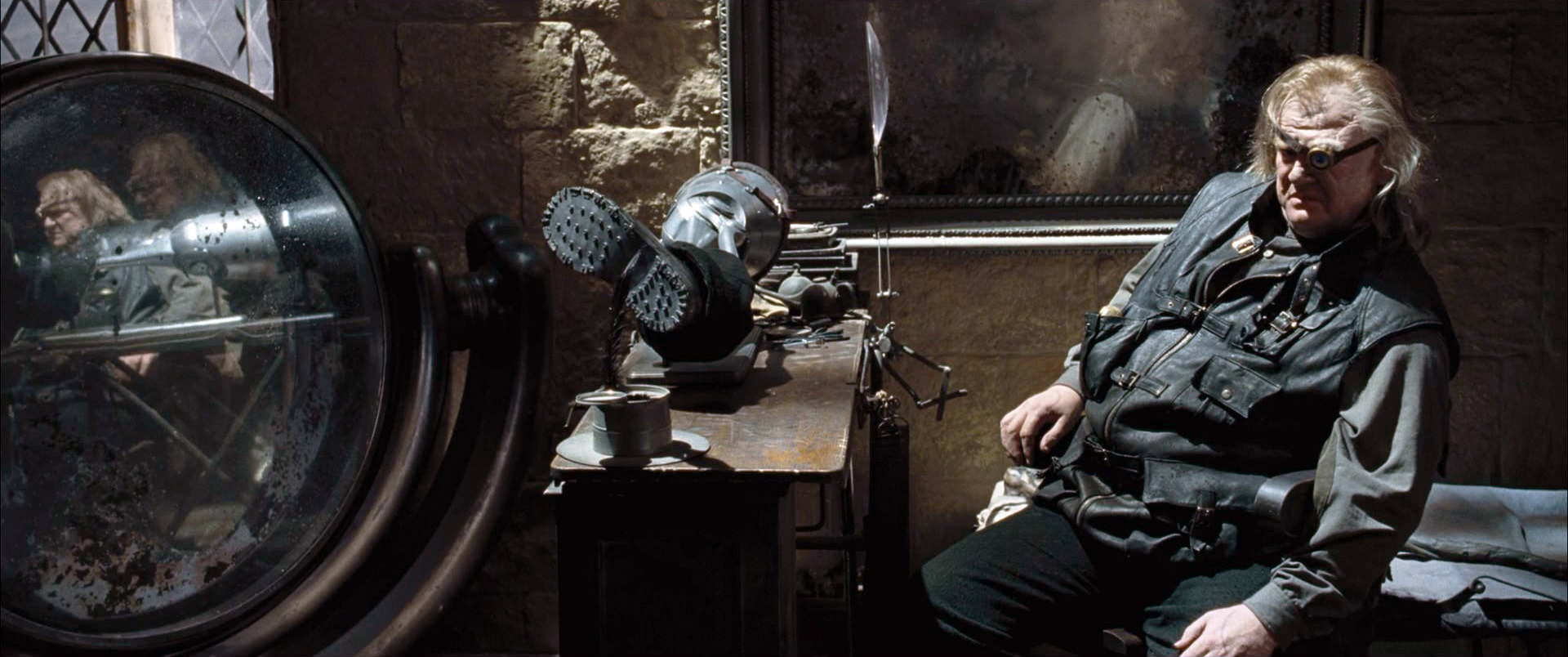 ---
⬇️⬇️ Scroll down in the below area to read all captions from this week! ⬇️⬇️
---
"Who said, 'We need to get a leg up on Voldemort?' Oh, very funny, Ron…"
—Strongthorne
---
Nothing beats getting home after a long day of work and putting your foot up.
—Kathy P.
---
"CONSTANT LISTLESSNESS!"
—Tristan
---
Me being mentally exhausted after reading Harry Potter and the Deathly Hallows.
—Katie R.
---
"I need new shoes."
—Lauren P.
---
"That Polyjuice Potion cost me an arm and a leg! Well… a leg, anyway…"
—Strongthorne
---
Harry: "Are those the…"
Moody: "…the Chanel boots? Yeah, they are."
—BabyYoda
---
My face when I show my best friend a Harry Potter meme and they say they've already seen it.
—Katie R.
---
"How you doin'?"
—Leana
---
Moody's leg = homework
Moody's reflections in the mirror = me procrastinating
Actual Moody = me pretending not to see either of them
—Alice
---
These boots were made for impersonating an esteemed Auror by locking him in a trunk for a year and drinking Polyjuice Potion from a hip flask… and that's just what they'll do.
—Carma
---
When you're trying to relax after Thanksgiving dinner and your little cousins find you.
—Alex W.
---
"I'll need a dress leg for the Yule Ball."
—Strongthorne
---
"I've got to stop drinking. I'm getting more Moody."
—Adrienne N.
---
"I'll be with you in a minute, once my leg is done re-charging."
—Suzanne T.
---
(With a frown) "Ron ate all the pies."
—Lucas
---
(Drinks from his cup) "Now, Potter, as you know, I am not the real Moody but Barty Crouch, Jr.,… I think that was Veritaserum."
—Mr. E.
---
Mad-Eye showed Harry that he was dressed to go golfing.
—Emma
---
"This is my Tuesday leg; on Friday I wear one with a Hawaiian pattern."
—Slothy
---
Mad-Eye: "So what are you going to do about your dragon?"
Harry: "I saw this movie How to Train Your Dragon, so I'm good.
—Gatsby
---
Harry: "How did you lose your leg, sir?"
Mad-Eye: "I was hiking in a canyon when I fell and a boulder landed on my leg and I had to cut it off."
Harry: "That's 127 Hours."
Mad-Eye: "I was in the Civil War and they had no anasthesia so they cut it off."
Harry: "That's Gone With the Wind."
Mad-Eye: "I was fighting alongside William Wallace when the English cut it off."
Harry: "That's Braveheart."
Mad-Eye: "I was in that."
Harry: "I know."
—Kingsun
---