CC #412: Week of December 1, 2019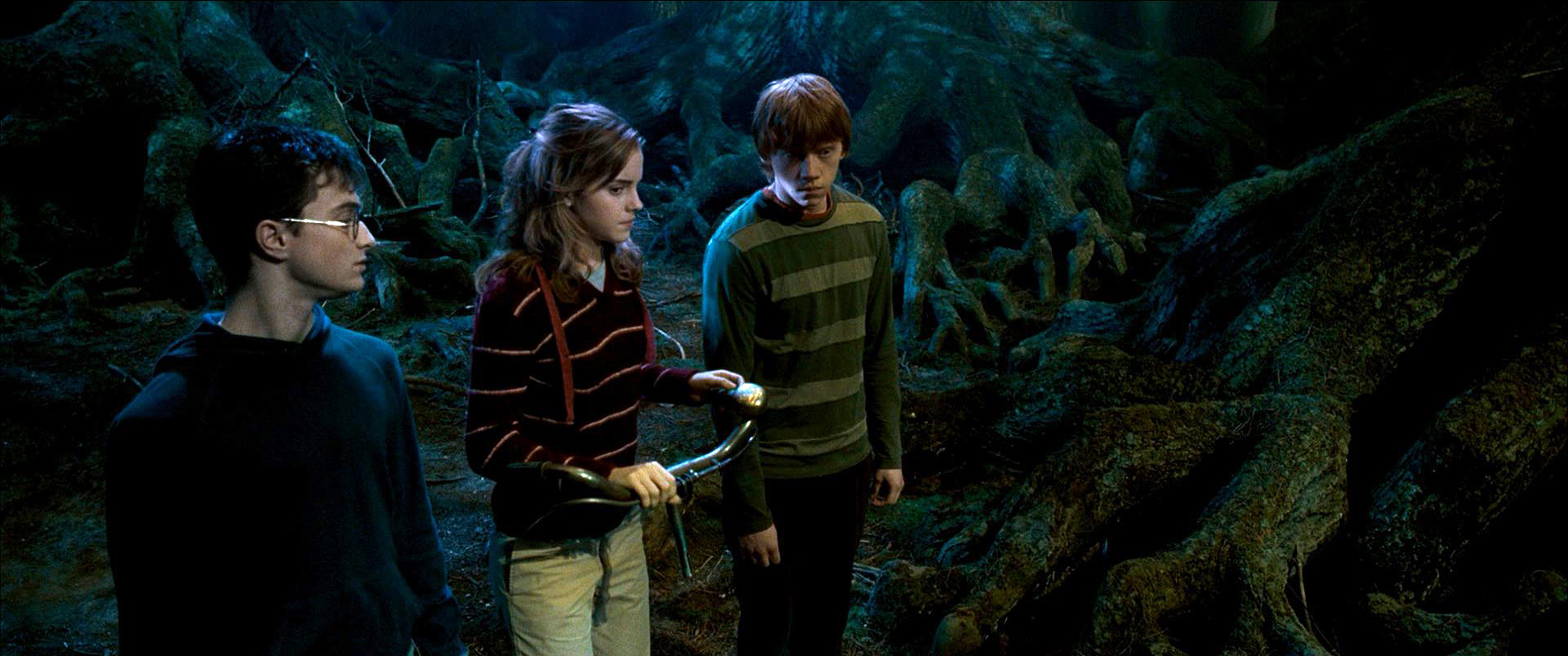 ---
⬇️⬇️ Scroll down in the below area to read all captions from this week! ⬇️⬇️
---
Hagrid: "Now, do you have any questions?"
Ron: "Where do babies come from?"
Hagrid: "I meant about Grawp."
—Emma
---
"I broke my bike…"
—Lauren P.
---
Ron: "I thought we agreed on an imaginary three-seater, not the imaginary two-seater!"
Hermione: "Ummm…"
Harry: "You might want to sit down. This is gonna blow your mind."
—Troi
---
A day after leg day.
—Ashapurna D.
---
Me, pretending I like the Christmas gift my cousin gave me so he'll leave me alone.
—Tori
---
"Peloton? I think you got ripped off."
—Strongthorne
---
Ron: "Here's your bike back, Hermione."
Hermione: "You were SUPPOSED to bring it back in the shape of a full bike."
Harry: (Sips tea)
—Katie R.
---
When the CGI budget couldn't cover the thestrals in Movie 5, the actors were given semi-invisible bicycles to ride to London instead.
—Diggi V.J.
---
Hagrid: "I'll need you to keep Grawpy company."
Hermione: "I think we can… handle that…"
—Sarrah
---
"Hermione, if you're gonna borrow my Invisibility Cloak to hide your bike, at least cover the whole thing."
—Brooke P.
---
Hermione: "Ron, this is awkward. Why would Harry not wear horizontal stripes like us?"
—Lord Montemort
---
Harry & Ron: "Hermione, next time check Google Maps before we leave."
—Chipper D.
---
Me and my friends pretending we don't know each other after they caught us doing something we weren't supposed to do.
—Lauren B.
---
"See, Ronald? Even a GIANT noticed that I am a GIRL!"
—Moorimurka
---