CC #414: Week of February 9, 2020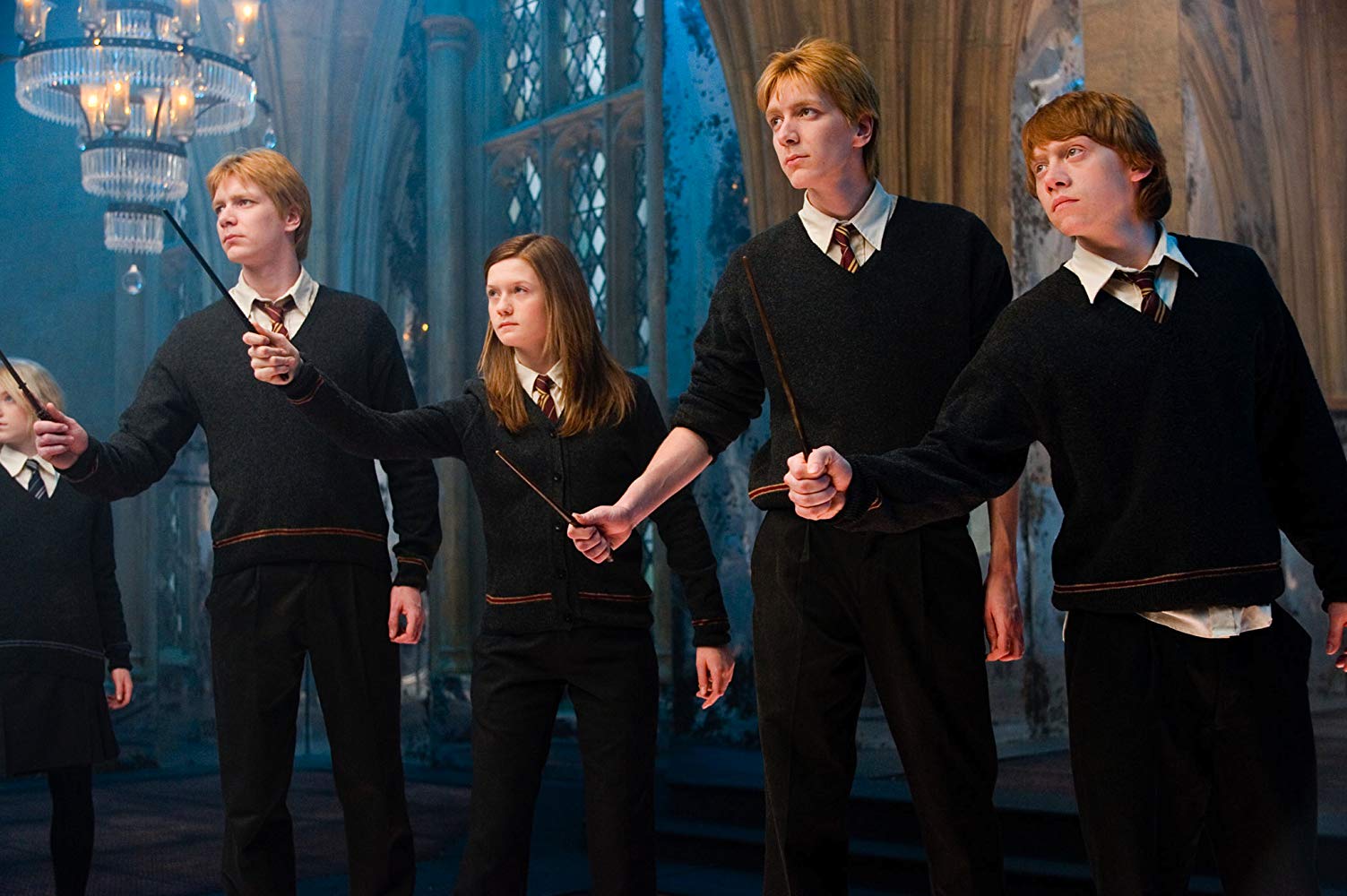 ---
⬇️⬇️ Scroll down in the below area to read all captions from this week! ⬇️⬇️
---
"Weasleys assemble!"
—Katie R.
---
"Guys, we can't ALL direct this orchestra!"
—Tracy K.
---
Sticks at the ready, the four youngest Weasley children wait to be given a marshmallow to toast over the fire.
—Ripley22
---
Harry: "Now, if you want your spell to be successful, your shirt must be tucked in, Ron."
—Jean
---
"Batons out… The relay race will begin in 3… 2…"
—Alicia P.
---
Bonnie: "There goes Dan, breaking another wand again…"
Oliver: "22nd time this week…"
—David A.
---
"Seriously? Do we need this many conductors for the Hogwarts Glee Club?"
—Friend of Fawkes
---
Me and the squad pulling up to hurt whoever broke our best friend's heart.
—Katie R.
---
When all your friends are guys and someone picks on you.
—E
---
When you haven't done any homework for the whole year and have to submit it all in a few hours.
—Jane
---
When someone says they don't like Harry Potter.
—Mary F.
---
Me and the boys when the pizza guy takes longer than 15 minutes.
—Lillie F.
---