CC #421: Week of May 17, 2020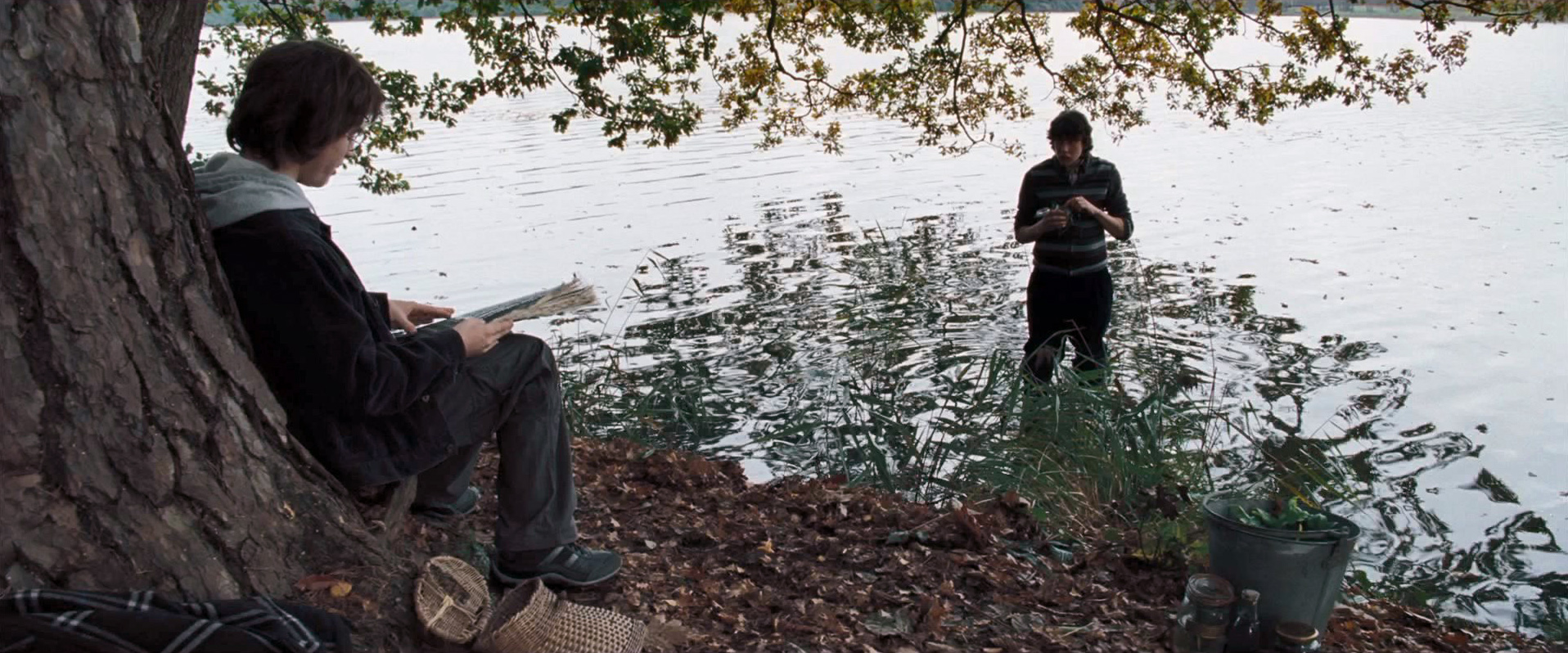 ---
⬇️⬇️ Scroll down in the below area to read all captions from this week! ⬇️⬇️
---
Neville: "Hey, Harry, I think a toad just ate my wand."
—Nia
---
Neville: "Hey, Harry! Do you wanna see me get eaten by the Giant Squid?!"
—Stevie
---
The Shape of Water (2017)
—Mallory
---
When your friend loses an earring in the lake and you just sit there and watch.
—Willow P.
---
When the romance book suggests buying her roses, but your weird friend says to go with slime lake plants.
—Paige P.
---
Neville: "Did you hear they're making Percy Jackson a show on Disney Plus?"
Harry: "You're doing it again."
Neville: "Doing what?"
Harry: "Talking about a different fandom."
—Katie R.
---
Harry: "Neville, if you're going to pose for me to draw you as Ophelia, you'll have to lie down IN the water."
—Kathrynne
---
Neville: "This is littorally my favorite hobby."
Harry: "That's enough puns, Neville."
—Sarai P.
---
Ron: "Harry! I took a bath in this water. Does my hair still look Weasley red?"
—Munha
---
Harry: "What ya doing there, Neville?"
Neville: "Studying some seaweed so that you don't choke to death, dude."
—Rose
---
When you have a science project due tomorrow and decide to just pull something out of the lake.
—Paige P.
---
Harry: "You do know that this lake has giant leeches?"
—Delano Britt
---
Neville: "Okay, with 500 kilograms of gillyweed, I can stay underwater until the war is over in four years."
—Why So Sirius
---
[otw_shortcode_button href="http://www.mugglenet.com/fans-fun/crazy-caption-contest/" size="medium" icon_position="left" shape="square"]Return to Caption Contest Home[/otw_shortcode_button]