Vera Bradley Releases "Harry Potter"-Inspired Bag Collection
Although the Hogwarts Express is not leaving King's Cross station for a good few weeks yet, you can already browse for your newest Hogwarts House-themed backpacks and more merchandise to prepare for the fall. Vera Bradley's long-awaited Harry Potter-inspired bag designs have finally hit its stores, and the collection is pretty magical.
Vera Bradley announced its new Harry Potter line last year and led us into the secrets of its photo shoot showcasing the limited-edition designs, which took some real behind-the-scenes wizardry. "We had a few mischievous tricks up our sleeves to make things appear to levitate!" said the senior art director, Lionel Cipriano.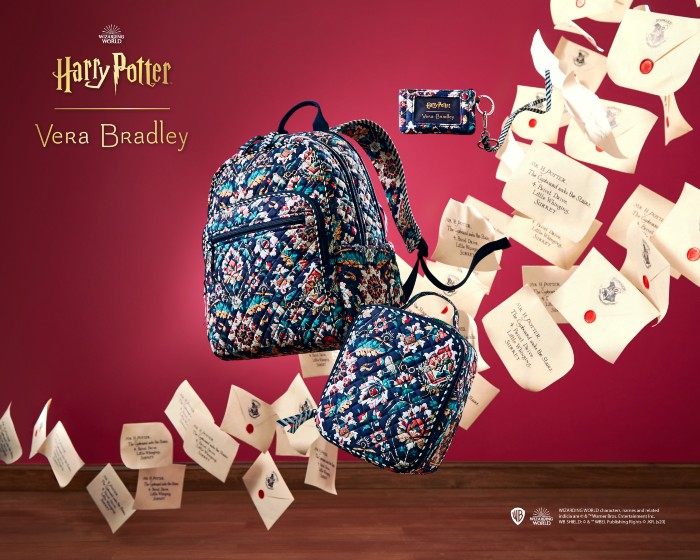 Admittedly, a lot of love and creativity went into the designs, which also reflect the brand's signature vibrant and colorful palette. Aside from items in the four Hogwarts House colors to match your personality, the brand designed an original floral Harry Potter pattern (pictured above), which is exclusively available at Vera Bradley. Chief executive officer Rob Wallstrom said the collection was much awaited:
So many of our fans grew up with Harry Potter™ the same way they grew up with Vera Bradley. In fact, this was one of the most highly requested collaborations from our customers and associates. The Harry Potter™ + Vera Bradley collection embodies the imagination, courage, and spirit of adventure that the Harry Potter™ movies are known for, and we couldn't be more excited to finally bring this collaboration to life.
Vera Bradley may have also teased character-themed tote bags in its collection, including Hermione Granger, Luna Lovegood, Molly Weasley, Minerva McGonagall, Nymphadora Tonks, and Fleur Delacour, to empower women:
Tell us: which witch is your favorite? Our company was founded by two women, so we believe wholeheartedly in the magic of sisterhood and the power of a confident woman. Those are things we love about some of our favorite characters, too. Explore more about the ladies we admire most!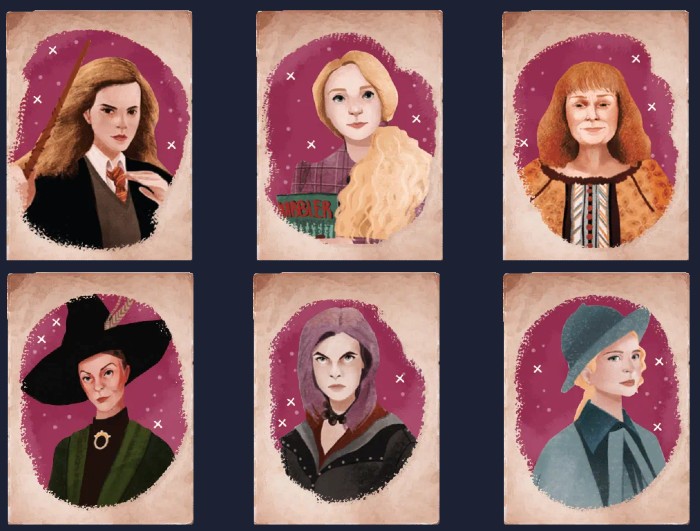 Although the totes are not listed in the collection that was released earlier today, there are plenty of items for all to choose from. On top of backpacks and handbags, there are also lunch bags, duffel bags, cosmetic bags, wallets, zip ID cases, lanyards, bag charms, umbrellas, travel mugs, and notebooks available now.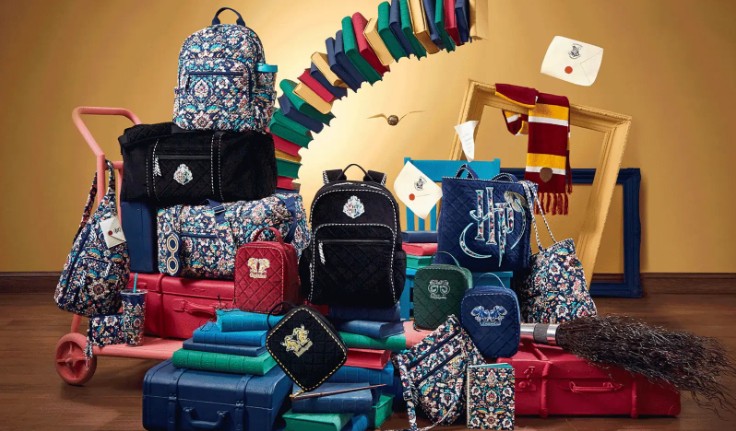 There is truly a wide variety of products in the collection. If only there were special pockets for owl treats! What do you think? Will you be wearing them in September?