CC #433: Week of November 1, 2020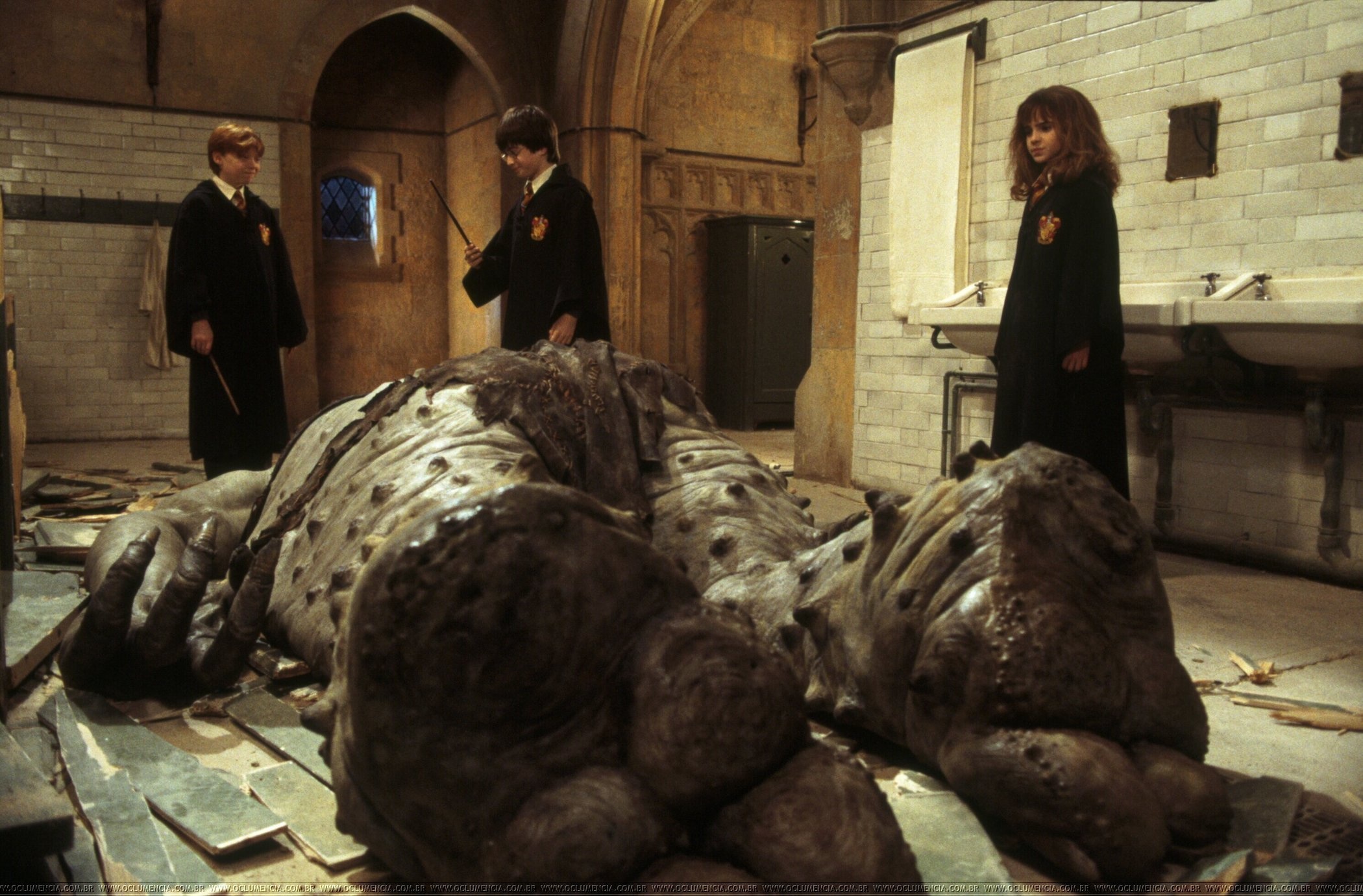 ---
⬇️⬇️ Scroll down in the below area to read all captions from this week! ⬇️⬇️
---
Hermione: "Good thing you knocked him out, Ron. He was completely violating the school dress code."
—Sam
---
Walking in on drunk, passed-out people during a party in a toilet be like…
—Lily M.
---
Hermione: "Erm, guys… I meant the trolls in the Muggle world…"
—Emese
---
Ron: "All I can say is, thank goodness the loincloth stayed in place."
—Sam
---
Harry: "So… sneezing when using the Levitation Charm summons a dead troll."
Ron: (smirks) "Good to know."
Hermione: "This is ridiculous. If anyone asks, I'll tell them you fought it to the death."
—Troi
---
Hermione: "I'm not touching him! He has warts!"
—Sally
---
Hermione: "Fascinating specimen. I can't wait until we dissect it."
Ron: "Until we WHAT?"
—Sam
---
Harry: "Why do bad things always happen in the girls' bathroom?"
Hermione: "Why do you think that girls always go to the bathroom together!"
Ron: "Mind blown!"
—Katie G.
---
Why Harry, Ron, and Hermione should never be interior designers.
—Esta
---
There are some things you can't share without liking each other, and who knows if knocking out a mountain troll is one of them, but these kids have to become friends somehow in order for the plot to progress.
—Jesy Anne
---
"He said he didn't like Harry Potter, so we took care of him."
—Katie G.
---
[otw_shortcode_button href="http://www.mugglenet.com/fans-fun/crazy-caption-contest/" size="medium" icon_position="left" shape="square"]Return to Caption Contest Home[/otw_shortcode_button]
Want more posts like this one? MuggleNet is 99% volunteer-run, and we need your help. With your monthly pledge of $1, you can interact with creators, suggest ideas for future posts, and enter exclusive swag giveaways!