Book Review: "This Is How We Fly" by Anna Meriano
Ellen recently graduated from high school, and she is almost ready to go to college. She just has to find something to do during the summer because she can't find a job – but there is a new sport for her. Mellisa, one of her best friends, finds Muggle quidditch, and she convinces Ellen to start playing with her. After things at Ellen's home become complicated and Ellen is grounded, quidditch is her only escape.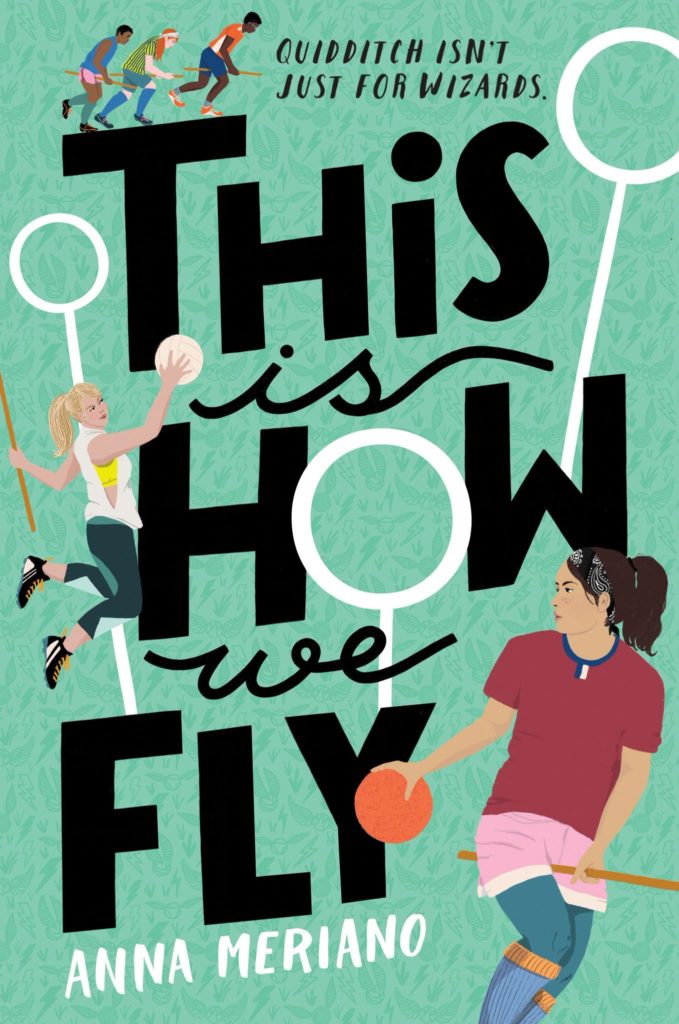 This is a young adult book, which might be why the plot was a little predictable. The conflicts were based mostly on misunderstandings, so the reader can just wait until the characters clear things up. It was still nicely written, but don't expect any dramatic plot twists.
There was one reason why I loved this: Muggle quidditch. As a player, I can tell you that the book and the atmosphere are pretty real. We know that the author is also a player. I am convinced that if we rename a few characters and places, the plot would fit with any team anywhere. I also recommend the book for every quidditch player who wants to go back in time to their first time on the team and their first tournaments. It was a nice time, and we can live it again through Ellen. When Ellen failed at her first sub because she didn't know what to do and someone scolded her, I totally remembered when I did the same and someone scolded me. Similar moments are all over this book.
Ellen is an interesting character because she is a feminist and a vegan. Someone could be prejudiced and expect that she would be annoying and say her opinion about everything, but it's not true. She's the kind of girl who only tells her opinion when someone else brings it up. The book presented gender issues in quidditch as well. I wonder if the secret Facebook group for feminists in quidditch, which Ellen was a member of in the book, is real or not.
I expected that the LGBTQ+ or gender binary and non-binary questions would be somewhere in the book, but I was afraid of how they would be written. Some authors just want to fill some diversity and LGBTQ+ standards, but they can't write it nicely into the plot. That is not the case for this book. LGBTQ+ characters are nicely written and are also part of the plot. The same was the case with gender binary and non-binary identities. I was nicely surprised that quidditch helped find the answer to the questions about it, but this plotline wasn't evolved fully. I see a potential next book about it.
A copy of this book was provided by the publisher, Penguin Random House, for review.
Want more posts like this one? MuggleNet is 99% volunteer-run, and we need your help. With your monthly pledge of $1, you can interact with creators, suggest ideas for future posts, and enter exclusive swag giveaways!
Support us on Patreon