CC #434: Week of November 15, 2020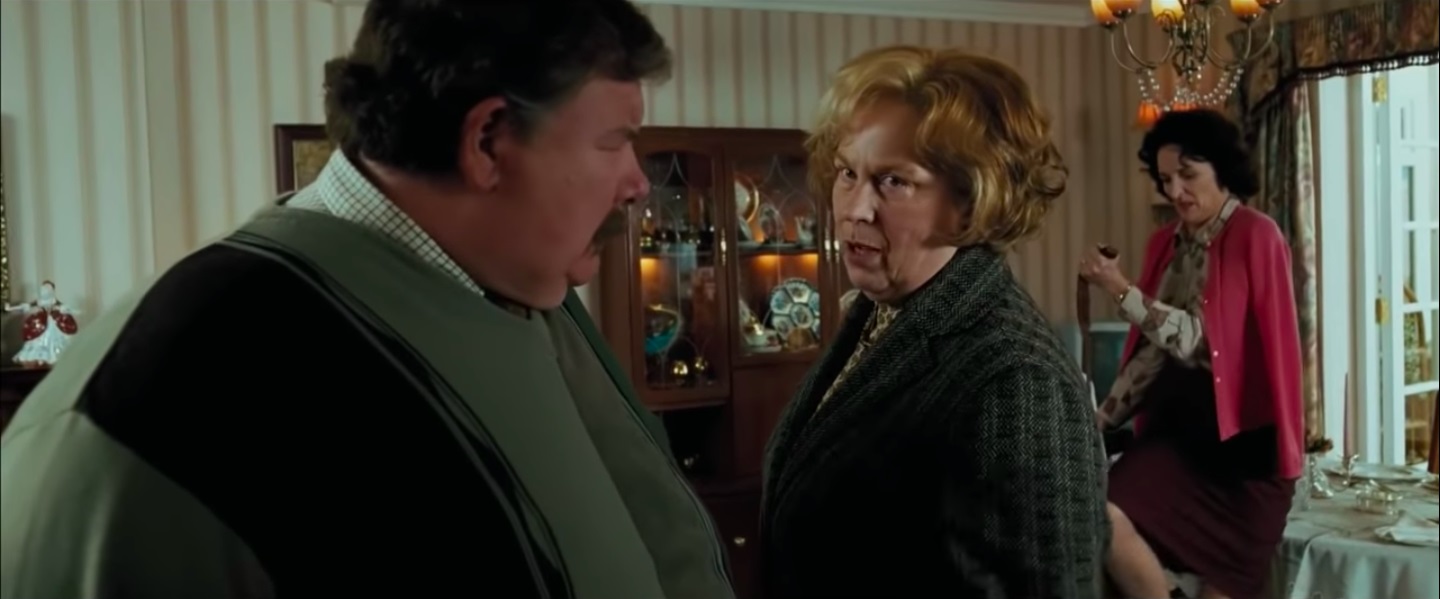 ---
⬇️⬇️ Scroll down in the below area to read all captions from this week! ⬇️⬇️
---
Marge: "You have the proper food? Gluten-free, dairy-free, vegan, grass-fed, not made on equipment that ever touches peanuts, no GMOs?"
Vernon: "Yes, we've prepared for all your dietary restrictions, Marge."
Marge: "It's not for me, it's for Ripper."
—Allyson
---
Marge: "I thought I told you to trade that boy for a bulldog."
—Sam
---
"If you don't have something for this gas, Vernon, I'm going to blow up like a balloon!"
—LizM
---
Vernon and Marge: (talking)
Petunia: (stealing Marge's things)
—Jack H. (Hufflepuff)
---
Marge: "She's making weird faces at inanimate objects again."
Vernon: "I keep telling you, that's her resting expression!"
Marge: "I don't like it. She can rest her face when I'm not here."
—Troi
---
"You best behave, boy, or I'll put you in the Chokey!"
—Haia M.
---
While Vernon and Marge discussed the rules of "the floor is lava," Petunia was the first to realize that the floor had actually turned to real lava.
—Chase C.
---
Marge Dursley explains to her brother that it is her constitutional right to not wear a mask.
—Sondra
---
Aunt Marge: "You there, reading this caption. Yes, you. Sit up straight! I can see you slouched over like a rotted plant."
—Jade
---
Return to Caption Contest Home
Want more posts like this one? MuggleNet is 99% volunteer-run, and we need your help. With your monthly pledge of $1, you can interact with creators, suggest ideas for future posts, and enter exclusive swag giveaways!