The Top Ten TikTok Accounts All Potterheads Should Follow
Although 2020 was not the year anyone had in mind for the start of a new decade, it did bring some good things. We saw people across the United Kingdom applauding the National Health Service for their magnificent work during the pandemic. The viral trend of Dalgona coffee took off during lockdowns, leading to a new appreciation for coffee by many. Last but not least, we saw the rise of TikTok to become one of the most used social media platforms across the world.
The thing that we here at MuggleNet have loved the most from TikTok is the resurgence of Harry Potter content. TikTok has brought us so many fantastic Potter-related accounts to follow that we couldn't possibly list them all, but we'll give you our top ten!
(Accounts are listed in no particular order.)
1. @chanwills0
Chanel's Potter account is one of the best on TikTok. Her videos include hilarious parodies of scenes from the films and scarily accurate impressions of Professor McGonagall. One of the highlights of her account has to be the Platinum Trio. If you're looking for a laugh, this is the one for you!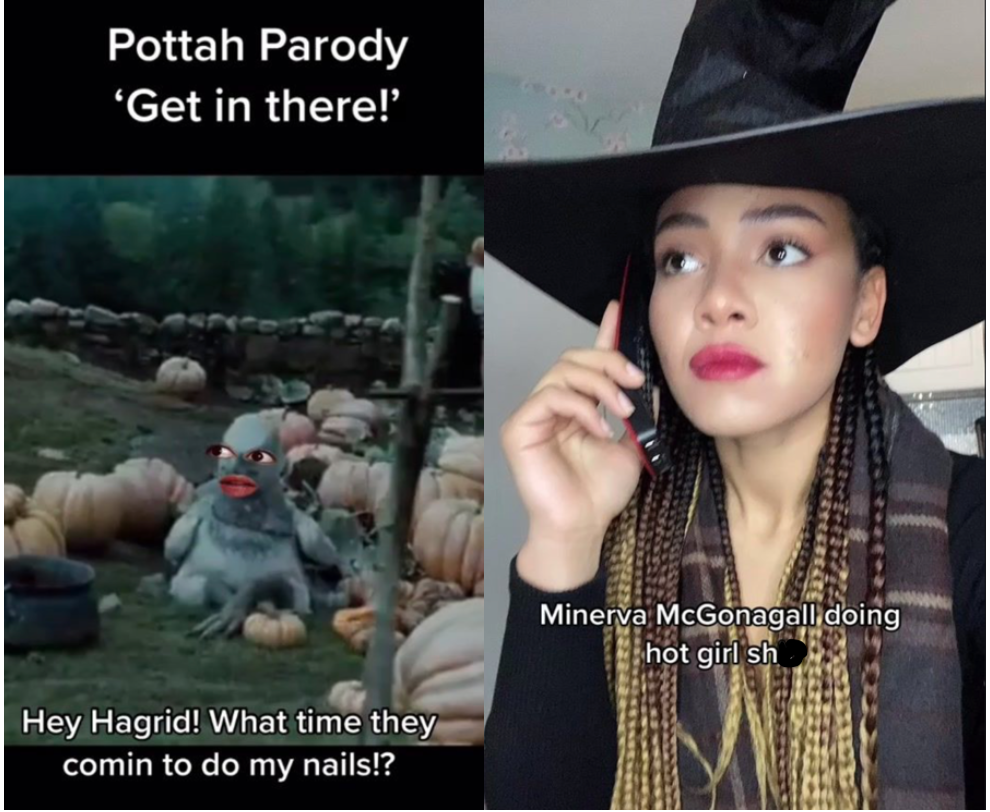 2. @thetotalnerds
If you like detailed discussions about moments from the series, interesting titbits, and movie vs. book chats, this is the account for you. They love Harry Potter, and their videos will keep you thinking about the wizarding world all day.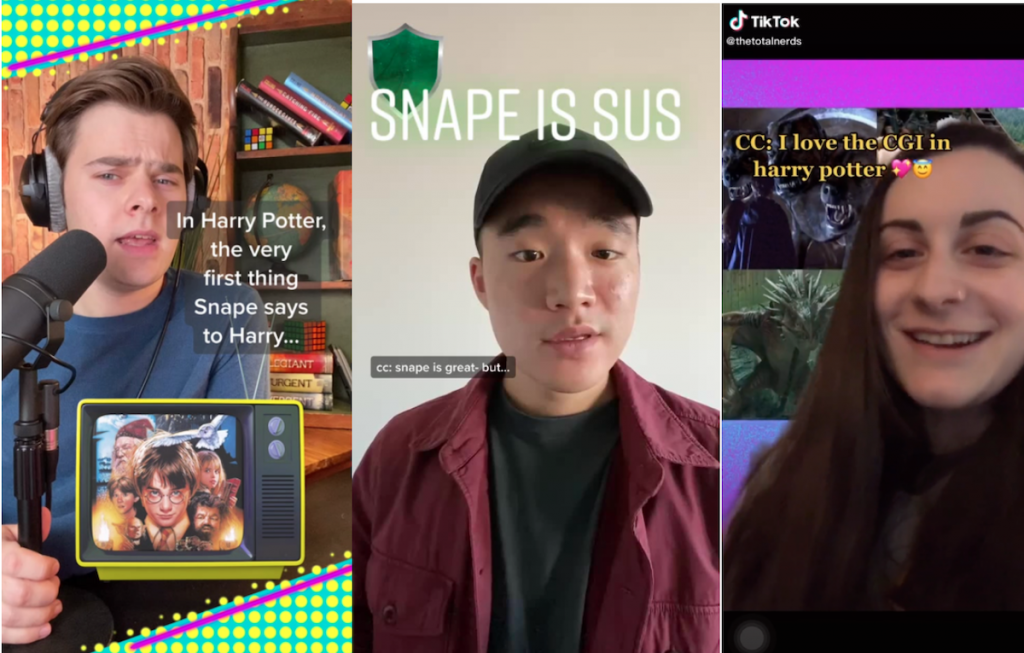 3. @k3sistersband
These girls have it all. They can sing, they can dance, and most importantly, they do it all in Potter style! If you want to see some musically talented people being creative in the most magical ways, this one's for you!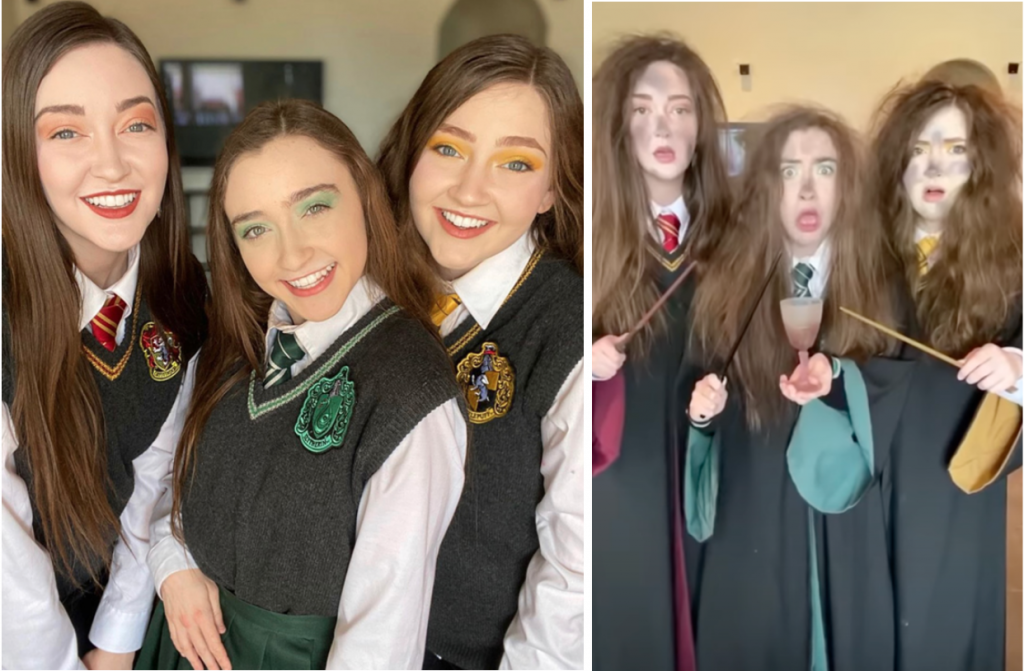 4. @tyler_warwick
Tyler's videos will make you laugh out loud! Tyler recreates classic moments from the films in full costume. Tyler doesn't just do Potter moments either: If you're a fan of the Grinch, Twilight, or The Hunger Games, you'll also find some quality content on his account.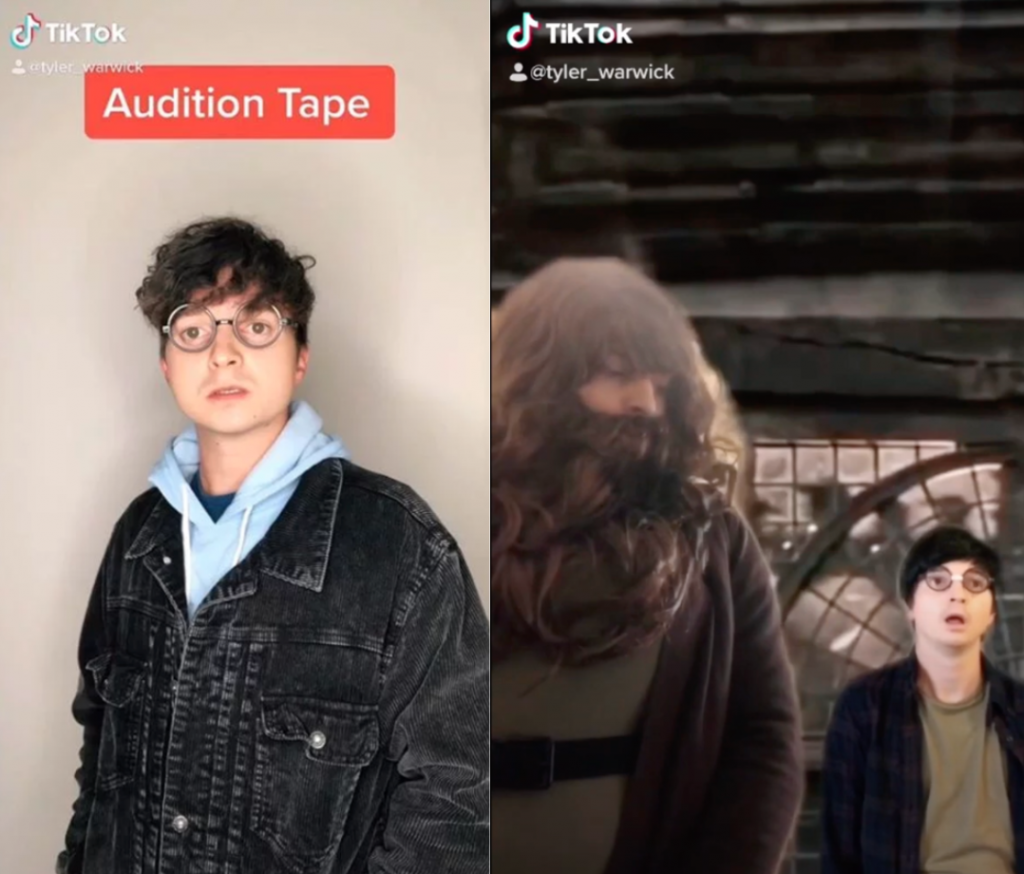 5. @rainbowtatas
Don't let the name distract you; this account brings content that any fan interested in the Marauders era will absolutely love. Liv puts together videos in character as Marlene McKinnon, a member of the original Order of the Phoenix. Marlene chats with characters like Remus, Sirius, James, and Lily, and these videos show the silly antics between them that we all would've loved to see in the books.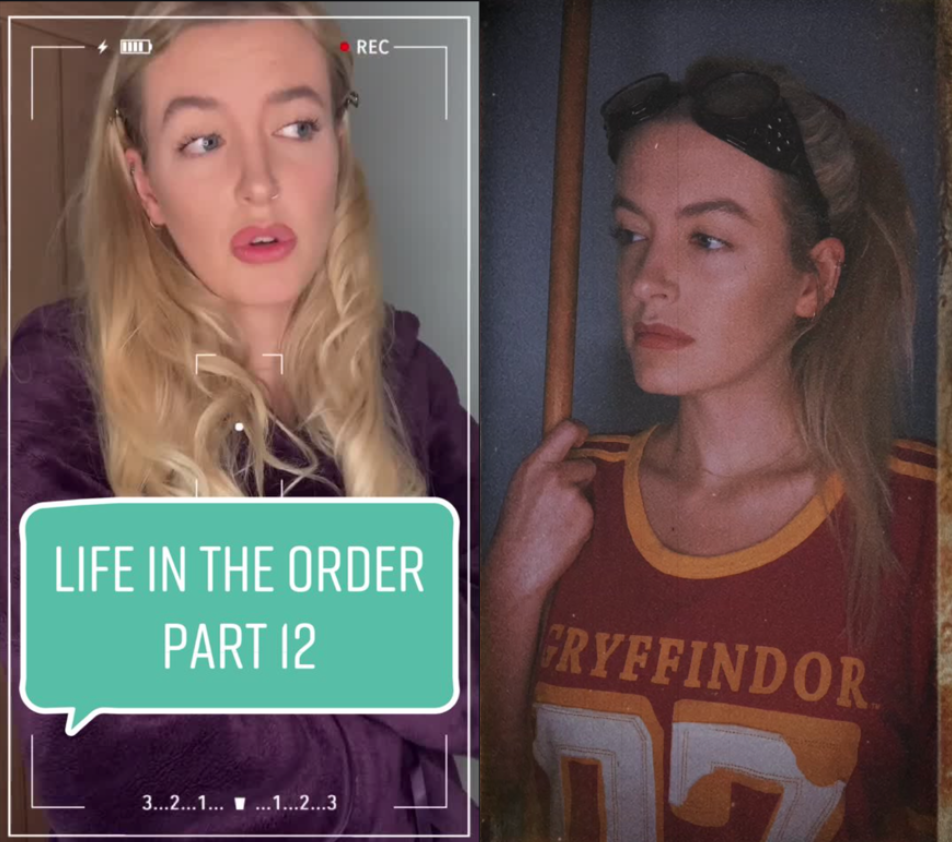 6. @managerofmischief
The best way to describe Erin's videos is that they are just so much fun. From funny interactions between the golden trio to throwbacks of James and Lily's banter, this account will have you scrolling for hours! And if you're a fan of Pride and Prejudice or Anne of Green Gables, we definitely recommend having a scroll down for some content about them too!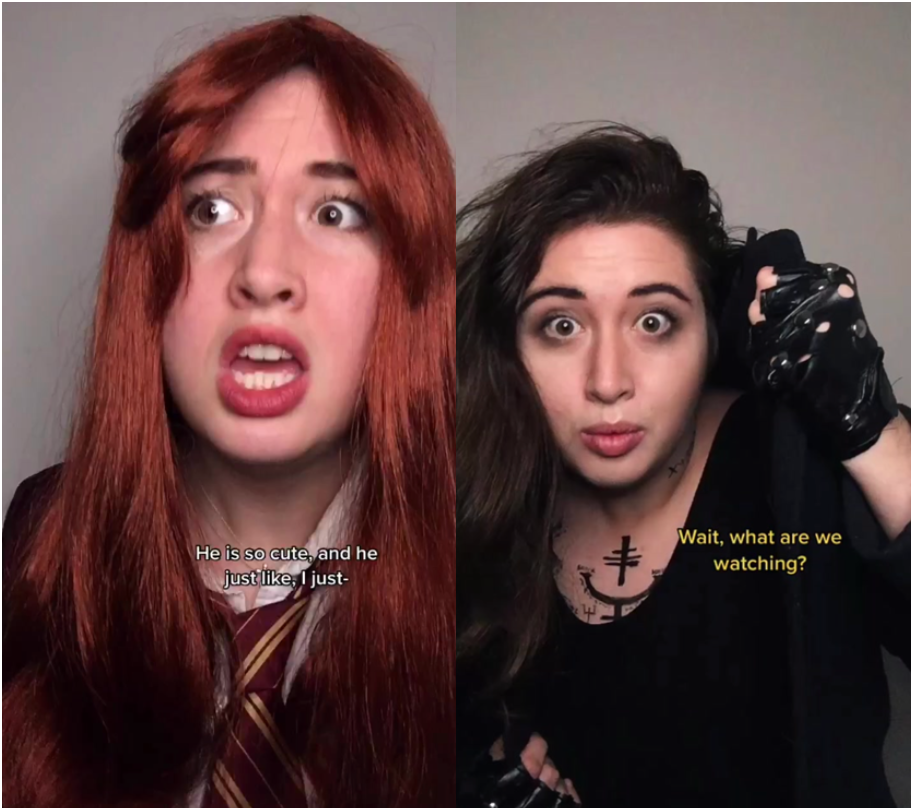 7. @claudiaalende
This account is absolutely spellbinding. Claudia does a series of videos where she places herself into the Potter universe as a new character named Allison. We see Allison's journey through Hogwarts at the same time as the Golden Trio, with both Draco and Harry obsessing over the mysterious witch. The editing is out of this world, so do yourself a favor and look at this ASAP!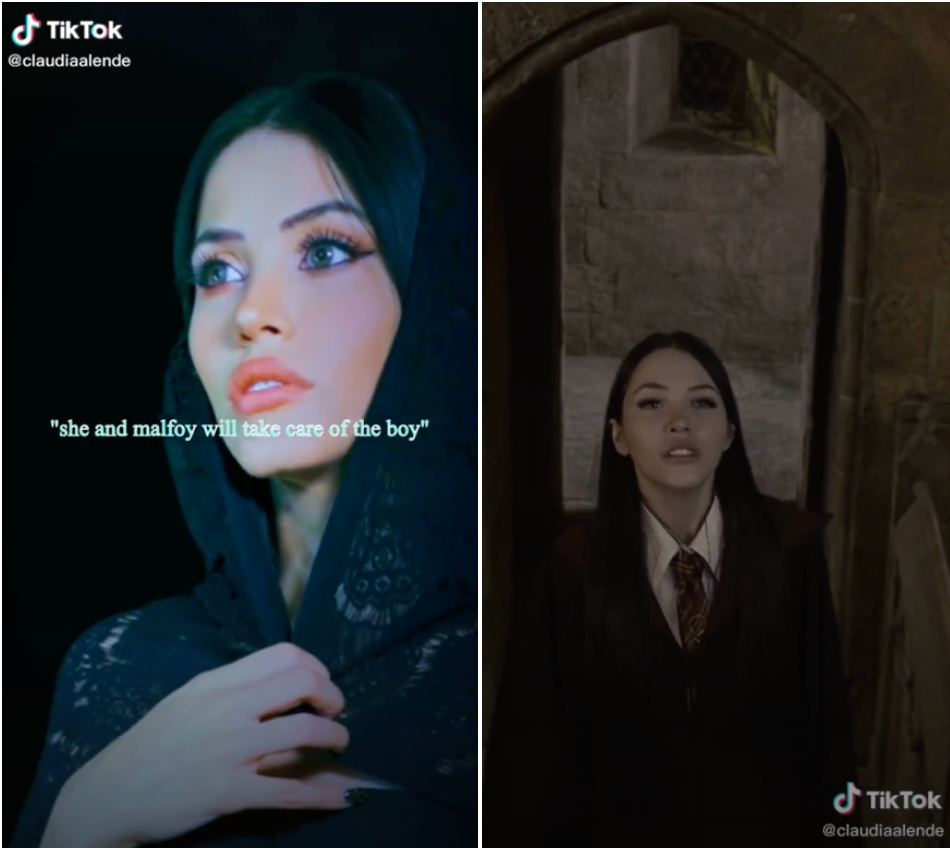 8. @darianemoya
Ever been curious about what a young Bellatrix would look like? If so, you're going to want to look at this account immediately! Daria went viral for a video in early 2020 that showed her transforming into Bellatrix and ever since has made videos portraying the infamous character to an audience of over 100k followers.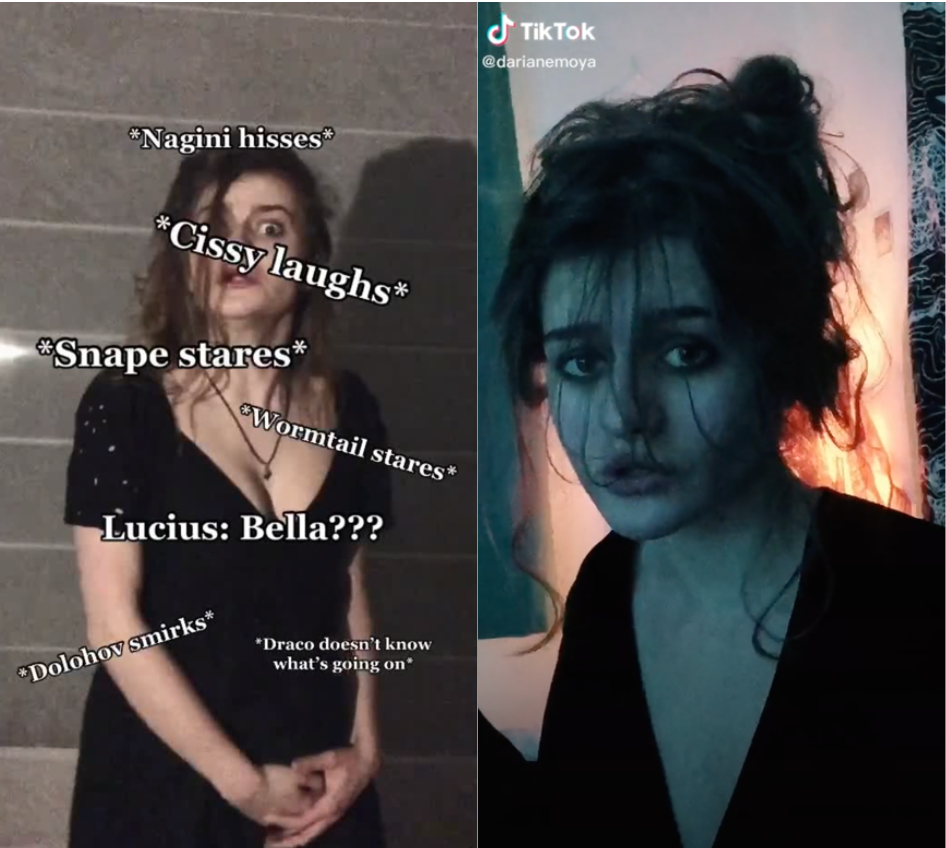 9. @addictedtoshifting
This account has entertaining content that is unique and will have you in tears of laughter. The account owner, Kennedy, has a strong love of Fred Weasley (which we highly approve of) and makes many hilarious videos on what a Weasley family group chat would be like. It's amazing.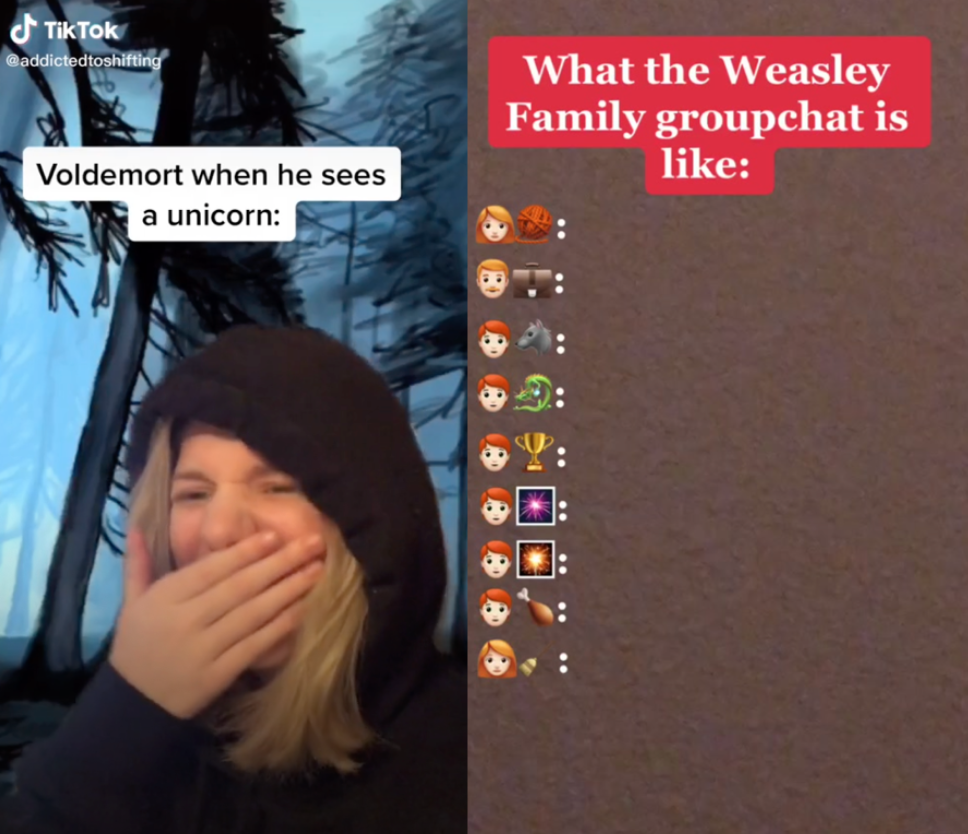 10. @mugglenetdotcom
That's right, we have our very own TikTok page! Our page consists of a large variety of wizarding world content. From Sorting our favorite TV characters to creating parodies of moments from the films, we have all the Potter content that's been missing from your life. So please, give us a follow on TikTok for more MuggleNet in your life!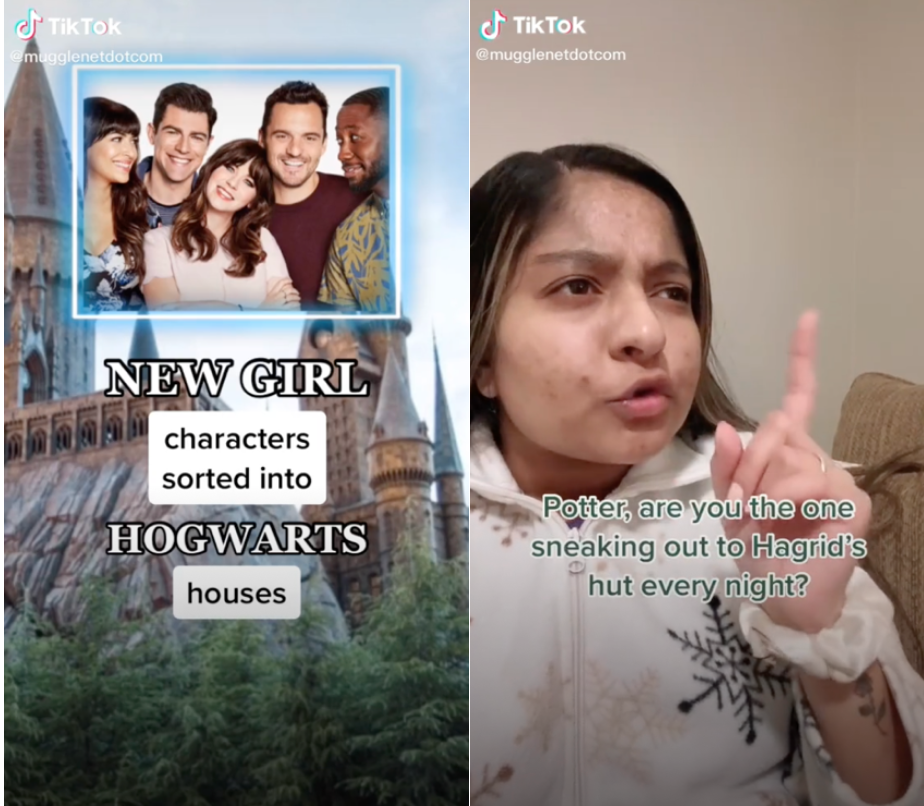 Want more posts like this one? MuggleNet is 99% volunteer-run, and we need your help. With your monthly pledge of $1, you can interact with creators, suggest ideas for future posts, and enter exclusive swag giveaways!
Support us on Patreon