CC #446: Week of May 2, 2021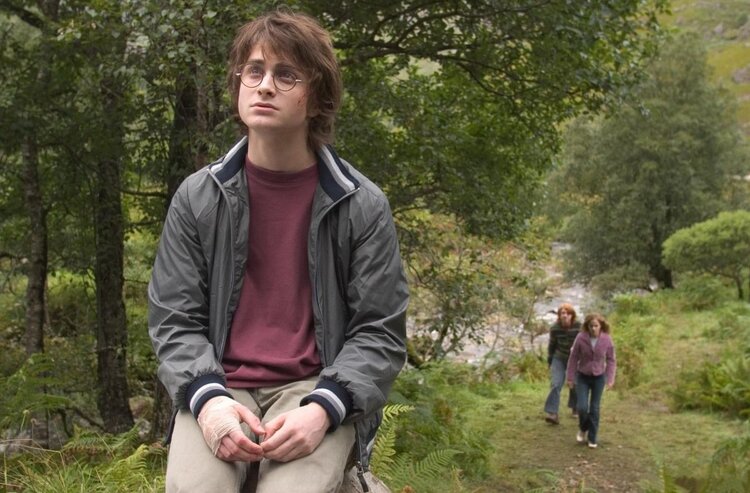 ---
⬇️⬇️ Scroll down in the below area to read all captions from this week! ⬇️⬇️
---
Harry: "What does the Bro Code say about how long I have to wait before asking out Cho?"
—Avery
---
Harry: "I wonder if my barber got his soul sucked out by Dementors?"
—Liz M.
---
Harry: "To Obliviate or not to Obliviate. That is the question."
Ron: "Hermione, what made you think it would be a good thing to give Harry the complete works of William Shakespeare?"
—Friend of Fawkes
---
When there isn't much to do at Hogwarts, students like to sit back, relax, and watch the Whomping Willow murder bluebirds.
—Sam
---
Harry: "I wonder how long I can stay being a third wheel until they notice."
—Shane
---
Ron: "There he is! Contemplating the meaning of life again, I bet."
Hermione: "Let's put a stop to that before he shows up with some rubbish liberal arts degree."
—Troi
---
Ron and Hermione headed over to their favorite romantic spot, only to find that Harry had taken it over for his angsting.
—Sam
---
Me watching Harry Potter while there's a pandemic and all my friends are going crazy.
—Megan
---
When Ron's trouser leg is more flexible than you.
—Millie
---
Hermione: "C'mon, Harry. The Hogwarts Express is leaving!"
Harry: "No, I won't go back to the Dursleys again! I'll just hide in the forest until the next school year starts. No one will know the difference."
—Sam
---
Hermione: "I told you we'd find him, Ron, if we just followed the pungent scent of teenage angst."
—Friend of Fawkes
---
Ron: "He's doing it again, just staring off into outer space."
Hermione: "I wonder what he thinks about when he does that."
Harry: (thinking) "Ginny has nice skin."
—Katie G.
---
Harry decided to live in the forest as a wild man because he already had the hair for it.
—Sam
---
Harry: "Huh, I guess they never caught that Horntail."
—Patrick
---
Hermione: "Remember, we have to be really gentle with Harry. I'm sure he's still processing what happened in the graveyard."
Harry: (thinking) "Why doesn't Kansas rhyme with Arkansas?"
—Ashton S.
---
When you accidentally lose your Indian friend in the refrigerator.
—Saphire
---
Harry: "I cannot leave this spot. I must sit on this egg until it hatches."
—Emma
---
Harry: "Here in Yosemite National Park, I'm sure I'll be safe from Hermione's lectures about studying for the O.W.L.s."
—Sam
---
Harry: "Why am I a third wheel in my own franchise?"
—Potterwatch101
---
Ron: "Why is it that Madam Pomfrey could regrow his bones overnight but couldn't fix his hand?"
Hermione: "You're looking for continuity in this, the film without haircuts?"
—Gary
---
Harry: "I wonder… Shall I ever see the Shire again?"
Ron: "Wrong franchise, mate."
—Harry
---
When you've already given up on your test and your teacher comes to collect it in disappointment.
—Gwenna T.
---
Return to Caption Contest Home
Want more posts like this one? MuggleNet is 99% volunteer-run, and we need your help. With your monthly pledge of $1, you can interact with creators, suggest ideas for future posts, and enter exclusive swag giveaways!