LEGO Updates: The New Accessory Set, Some Surprise Wizard Cards, and a Delayed Release Date
New summer sets are upon us thanks to LEGO. Growing your collection and your homebuilt wizarding world has never been easier. Three new sets have been the topic of discussion among tiny toy enthusiasts.
A new minifigure accessory set has some at Brick Fanatics curious about future sets yet to be released. 40500 Wizarding World Minifigure Accessory Set includes four characters and a few accent pieces to include in any of your currently owned builds. Mr. Borgin, the mysterious proprietor of Borgin and Burkes, and Harry Potter are two of the four figurines. An unnamed witch and wizard are also included and can fit in with just about any of the previously released builds. The rest of the kit comes with an owl, two cauldrons, some wands, potion bottles, and some extra decorative pieces. Since Mr. Borgin doesn't exactly have his own LEGO set to call his own, this is making some wonder if the inclusion of Mr. Borgin is a hint that a Knockturn Alley build is making its way to shelves. We'll have to wait and hope that such a guess is true.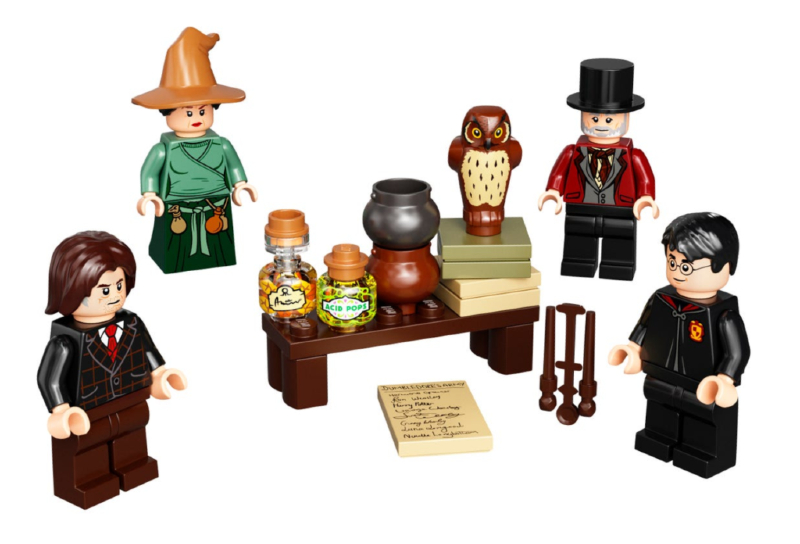 Another new release from LEGO includes collectible Wizard Cards. The brick cards resemble what comes in Chocolate Frog packages. They will feature a variety of witches and wizards from Harry Potter and Fantastic Beasts and Where to Find Them such as Albus Dumbledore, Minerva McGonagall, Newt Scamander, Severus Snape, all four founders of Hogwarts, and many more. They will come as little surprises placed randomly in sets, which means you may find yourself with duplicates. On the bright side, you can always trade with your friends!
Where there's some good news, bad news has a tendency to follow. One of the LEGO Harry Potter 20th-anniversary sets will be delayed until later this summer. The release of 76389 Hogwarts Chamber of Secrets is now scheduled for release on August 2 instead of the previously announced date, June 1. LEGO.com is still listing the launch date as June 1, but sources confirm that 76389 Hogwarts Chamber of Secrets won't be available until August 2. Preorders are still being taken as long as you are in the United Kingdom and other countries in Europe. While the delay may be a bit of a disappointment, you may be excited to hear that this set will include the Basilisk in all its snaky glory.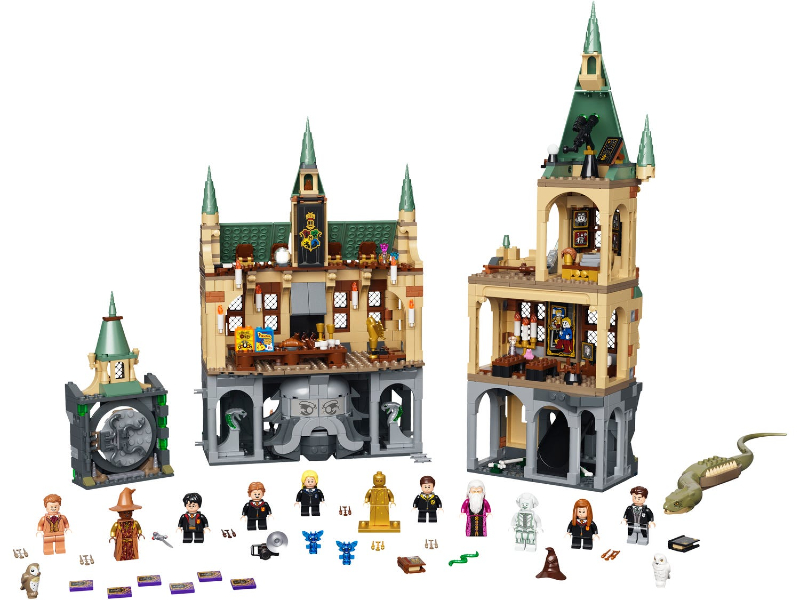 If all goes to plan, brick lovers will get their hands on some great builds this summer. Do you have a favorite set in your collection? Let us know!
Want more posts like this one? MuggleNet is 99% volunteer-run, and we need your help. With your monthly pledge of $1, you can interact with creators, suggest ideas for future posts, and enter exclusive swag giveaways!
Support us on Patreon