What Does It Take to Make a Phenomenon: A Book Review
An extensive and descriptive work of non-fiction, Secret History of the Wizarding Phenomenon is a Harry Potter buff's dream. Beginning with the path of author J.K. Rowling's life before writing her bestseller series, the novel is a spell that casts readers on a journey decades in the making. Recounting every Harry Potter publication and major event, this book is a wonderful companion to a reread of the series or a movie marathon of the films. The release of this book times perfectly this holiday season with the Harry Potter 20th Anniversary: Return to Hogwarts special that reflects on 20 years since the release of the film Harry Potter and the Sorcerer's Stone.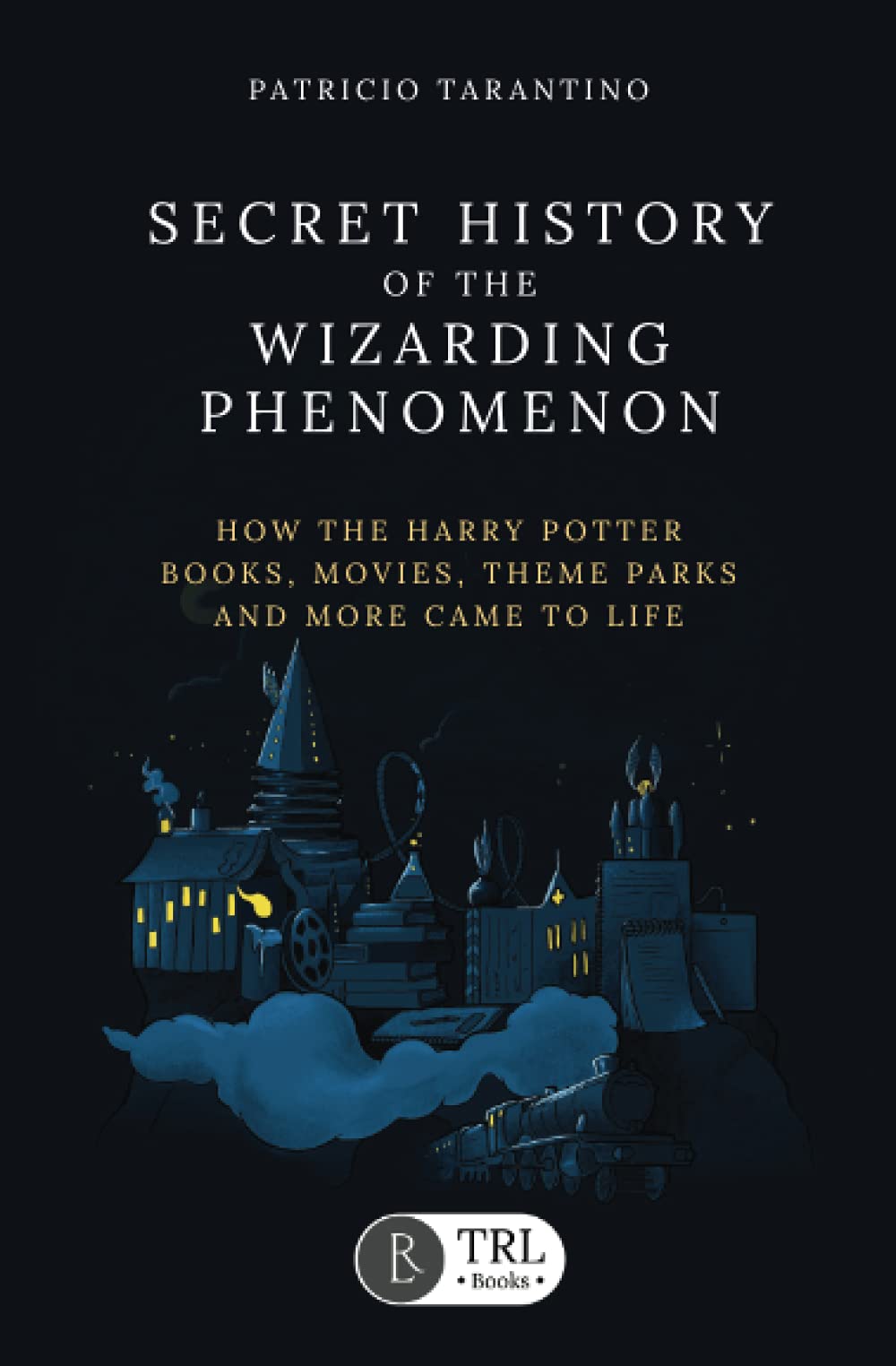 Author Patricio Tarantino leaves no stone unturned, exploring each unique facet of the phenomenon – publication, movie deals, theme parks, and play – to provide readers with a 'behind-the-curtain' investigation into the way imagination and commercialization amalgamated to push the biggest selling book series of all time, to one of the highest-grossing film franchises and, in turn, arguably the most beloved fantasy world in history.
Your deadly secret weapon for Wizarding World trivia, this book is an exquisitely well-researched and expertly recounted history. Uniquely, the book provides Harry Potter fans with a real-world parallel to the fictional A History of Magic, a Hogwarts textbook – notably carried by Hermione during the events of Harry Potter and the Deathly Hallows – that details important historical wizarding events, places, and people.
Like A History of Magic, Secret History of the Wizarding Phenomenon is equally content-heavy. Personally, this is my preference for a book with a blurb boasting "original research and exclusive interviews…including the creative process, the marketing aspect, and the legal issues that arose", however, some might find it – at 285 pages – a long read for non-fiction.
With such a dense book, Tarantino risked the value of this publication to an everyday fan, where its pages and pages of facts and figures might be outweighed in choice by a reread of the actual series itself. However, Tarantino manages to maintain the intimacy and nostalgia of the Harry Potter fandom by framing the journey from draft to publication and beyond, to be just as magical as Harry's journey.
The franchise itself becomes the protagonist, and J.K. Rowling its catalyst, as various editors, publishers, directors, designers, journalists, actors, and the public, become side characters who push the Wizarding World along to fulfill its seemingly fated destiny of international superstardom.
My favorite part of this book is "Chapter 6: From Shelves to Cinemas", where Tarantino briefly explains what brought each cast member on board to star in Harry Potter and the Sorcerer's Stone. While a lot of this information may be so widely circulated, it is now common knowledge (think Richard Harris signing on as Dumbledore to please his granddaughter Ellie); there was so much I had not read about before.
What comes with this chapter, and the territory of recounting events from so long ago, is the sadness that sits idly by nostalgia. I found myself on more than one occasion shedding a tear at the mention of Alan Rickman, or at times when I would pause to calculate how long ago a movie was released. While the general tone of this book is less tear-jerker and more fact-checker, there is space for each reader to reflect on their own experience with the Wizarding World.
In a nutshell, Tarantino provides a one-book-wonder for anyone that seeks to learn about what made Harry Potter what it is today. It has insights into the publishing industry for budding writers and editors and lays the marketing and business side of both the publishing world and Hollywood out bare. This book is a unique read, perfect to add to a New Year's resolution reading list or to note down as a research resource. Personally, I read this book in bed with a mug of hot chocolate and let myself be taken along its journey of nostalgia, and it was a lovely ride.
For other reviews by the MuggleNet team, visit our Book Trolley Blog!
A copy of this book was provided by the author for review.
Want more posts like this one? MuggleNet is 99% volunteer-run, and we need your help. With your monthly pledge of $1, you can interact with creators, suggest ideas for future posts, and enter exclusive swag giveaways!
Support us on Patreon