Cast Reveals Character Insights at the "Secrets of Dumbledore" Press Conference
Yesterday, we attended the Fantastic Beasts: The Secrets of Dumbledore press conference; producers David Heyman and Tim Lewis, director David Yates, and cast members Alison Sudol (Queenie Goldstein), Dan Fogler (Jacob Kowalski), Eddie Redmayne (Newt Scamander), Jessica Williams (Eulalie Hicks), Jude Law (Albus Dumbledore), Mads Mikkelsen (Gellert Grindelwald), Victoria Yeates (Bunty), and William Nadylam (Yusuf Kama) revealed more about the highly anticipated third installment of the Fantastic Beasts movie series and shared a few heartwarming stories from the shooting.
The cast dove right into the questions starting with Jude Law, who described his character as a man who, unlike the Dumbledore, we know from the Harry Potter series, is still finding his way and resolving his demons. Eddie talked about how much he loves the complexity of Newt and Dumbledore's relationship and how it's evolved throughout the movies to be something almost fraternal. He said there is even a moment in Secrets of Dumbledore where Newt takes it upon himself to pass wisdom onto Dumbledore.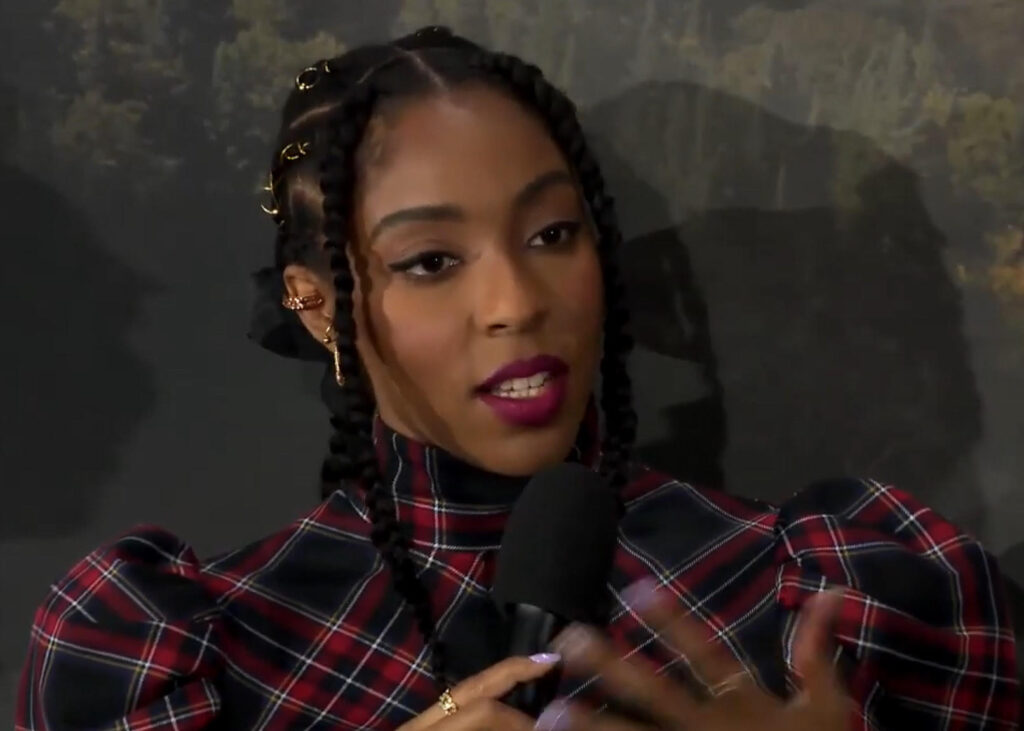 Jessica explained that Eulalie Hicks is a Charms professor at Ilvermorny who's particularly good at defensive magic. She shared that she thinks Lally attended Ilvermorny at the same time as Tina and Queenie. Mads is also new to the series and talked about joining the cast a little later than the rest of the gang. He said that his journey was fast and that he felt at home right away.
William, who plays Yusuf Kama, talked about his character's humanity, with his actions being largely motivated by pain, vengeance, and the trauma of finding his sister and then seeing her die at the hands of Grindelwald shortly after. "Dumbledore has provided him with a mission, […] for the person who had lost everything; he's been provided with one of the most beautiful gifts – a family, a family led by Newt, and a purpose."
Victoria shared that her character, Bunty, grows in confidence and is also given a mission that (without giving away too much) will be very important for the film. When asked about Bunty's feelings for Newt, she replied, "She idolizes him. She has watched him, you know, for most of her life growing up at Hogwarts […] and she wants to be like him, be as good as him, so, I think, there's a lot of different levels of love, a lot of respect."
Tim Lewis mentioned that one of the most exciting things about making the movie was being able to open up the world and explore new areas. He talked about the movie starting in China and ending in Bhutan, and he was particularly excited about the German Ministry of Magic as a brand new, never-before-seen wizarding world location.
We also learned that some of the cast's favorite magical creatures are the qilin, which we'll get to see in Secrets of Dumbledore for the first time, and Newt's Niffler, Teddy, who joins forces with Pickett. Eddie shared a story about the shooting of the scene where he and Theseus perform a sort of a dance amid baby manticores, which apparently took so long to get right that he had to have his shoulders massaged in between takes.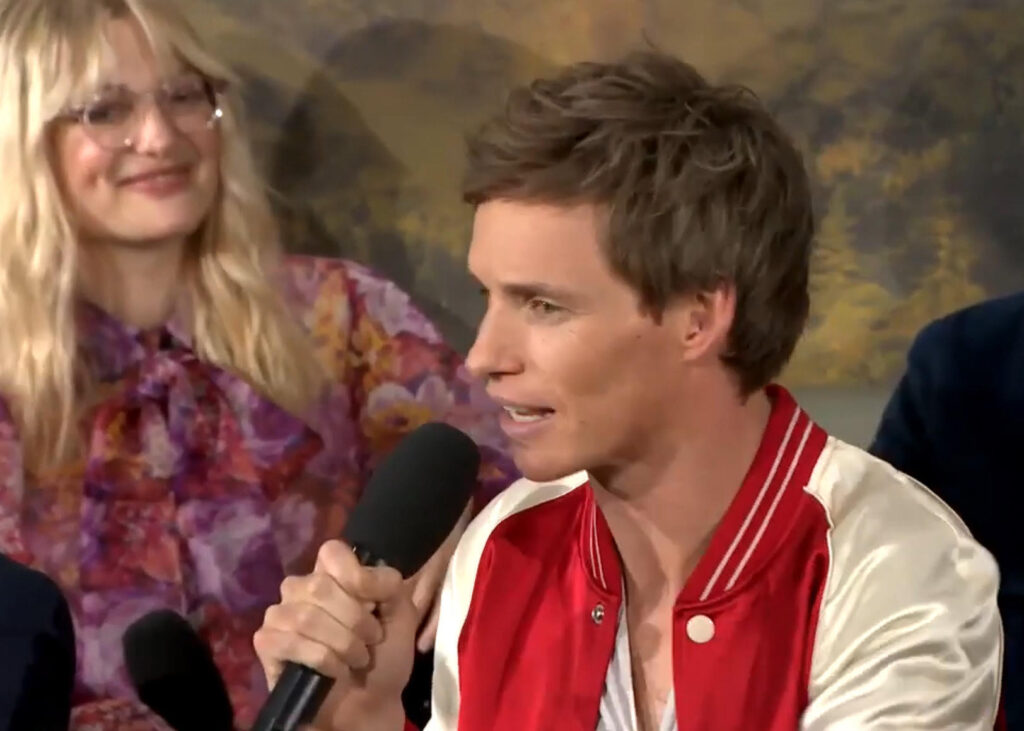 Alison, understandably, couldn't reveal too many details about what follows the changes we saw in Queenie between the first two movies. "At the start of this film, we find her in a world that is very different than any world she's ever been in before. She's also being utilized for this tremendous power that she has that she's either had to hide in the past or she's been made guilty about." Alison ended by sharing her feelings about the progression of Queenie and Jacob's relationship. "I think everybody wants these two characters to find their way back to each other because there is something there that's really deep and true and good."
On Jacob's part, Dan spoke about finally being given a wand: "It's like being in Star Wars, not having a lightsaber, like, I was handed a lightsaber. You know, for me, that's huge."
Needless to say, with just about two weeks left until the movie hits theaters in the US, we can't wait to see what the future has in store for not just Jacob and Queenie but the entire wizarding world.
Want more posts like this one? MuggleNet is 99% volunteer-run, and we need your help. With your monthly pledge of $1, you can interact with creators, suggest ideas for future posts, and enter exclusive swag giveaways!
Support us on Patreon