CC #471: Week of May 15, 2022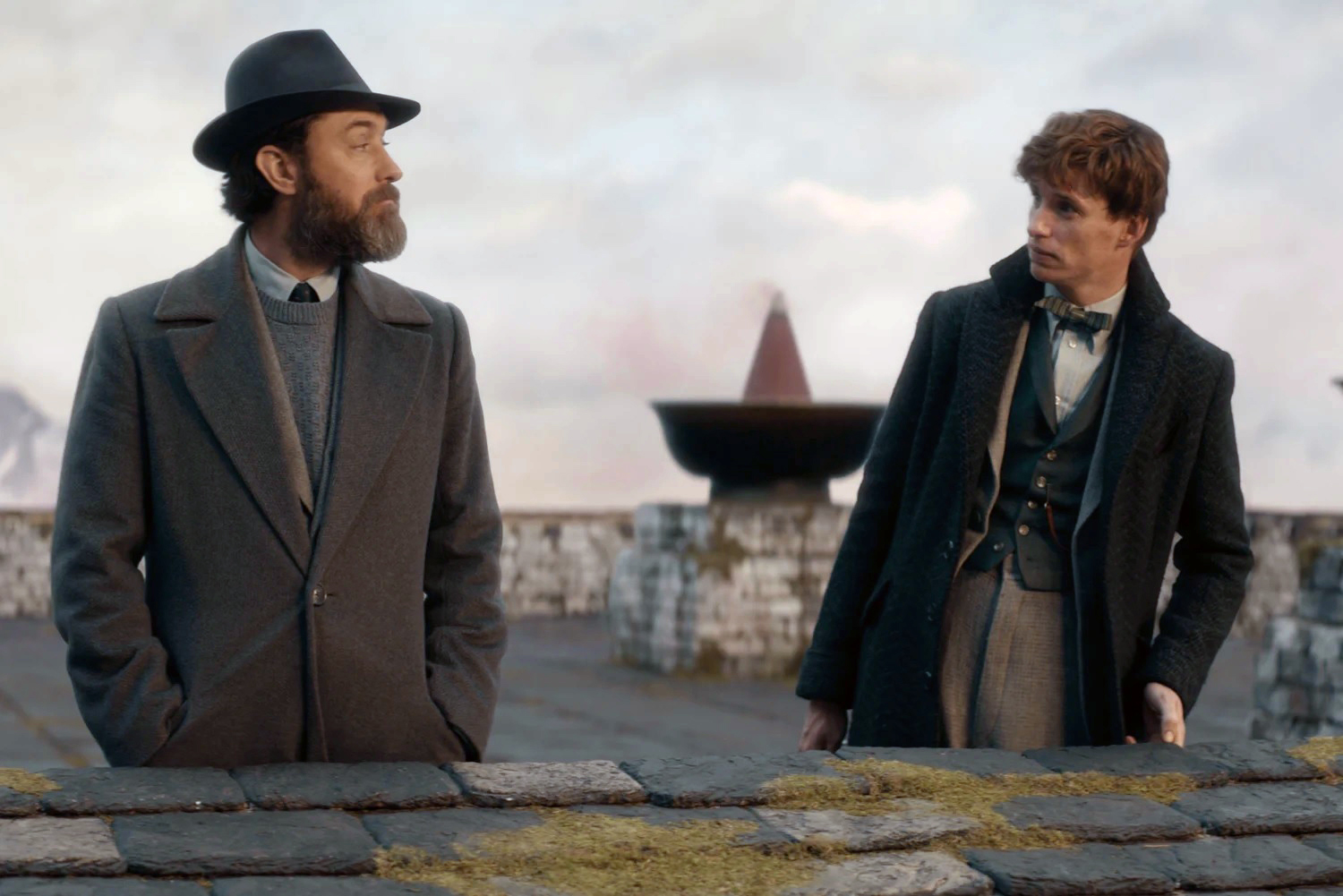 ---
⬇️⬇️ Scroll down in the below area to read all captions from this week! ⬇️⬇️
---
When you meet your teacher outside school.
—Tony S.
---
Newt: "Mister Napkinhead?"
—Berta
---
Albus: "…and then they made those parts imperceptible to Muggles."
Newt: "Wow! I lived here for years, and I never would have figured Hogwarts was really several castles put together."
Albus: "Linking far off spaces together is easy. Making it seamless? Now that's magic."
—Troi
---
Albus: "I say sweater vest!"
Newt: "I say waistcoat!"
Albus: "I say neckties!"
Newt: "I say bow tie!"
Albus: "I say hatted!"
Newt: "I say tousled!"
Albus and Newt: (together) "Let's call the whole thing off!"
—Friend of Fawkes
---
Albus: "Why are you standing like that?"
Newt: "I'm not. J.K. forgot to turn off italics."
—Fried Pickle
---
Newt: "I saw your duel with Grindelwald just now. How did you deflect his Killing Curse with Lumos?"
Albus: "I'm a very skilled wizard."
—Liam
---
Dumbledore: "What year is it?"
Newt: "1932."
Dumbledore: "Ah, just six more years before I look like Michael Gambon."
Newt: "Won't that be sudden?"
Dumbledore: "Not if you consider how different Grindelwald looks now compared to 1927."
—Sam
---
Newt: "I can't believe Grindelwald's escaped."
Albus: "He'll be back. And maybe he'll not be Johnny Depp or Mads Mikkelsen. I'm hoping it's Idris Elba."
—Fiendfire
---
Albus: "I guess you and me are the only two left. No one else survived being up higher than Everest…"
—Emma
---
Newt: (thinking) "As long as I keep a firm grip on this moss-covered wall, he'll never be able to Depulso me."
Albus: (thinking) "Is he really that necessary for the plot progression?"
—Friend of Fawkes
---
Newt: "Professor, why did you reject the qilin's choice of you as Supreme Mugwump?"
Dumbledore: "Well, Newt, sometimes I find that those best suited for power are those who never sought it out. But maybe I'll take the job 30 years from now when I'm bored of being so virtuous."
—Sylvienne
---
Dumbledore: "Newt, in these times, socks can be quite costly. So when the time comes, you must make sure to gift what is right over what is easy."
Newt: "…?"
—Nav
---
Newt: "Why are you giving me that blank look? All I said was that I couldn't wait to come back for Fantastic Beasts 4."
—Sam
---
Dumbledore: "Credence is dying. Most tragic. Sadly, there is nothing that can be done."
Newt: "Well, sir, I spent a fair amount of time in Sudan studying a young Obscurial girl. I took many notes, and perhaps I could—"
Dumbledore: "Nothing to be done. So tragic…"
—Pernille

---
Return to Caption Contest Home
Want more posts like this one? MuggleNet is 99% volunteer-run, and we need your help. With your monthly pledge of $1, you can interact with creators, suggest ideas for future posts, and enter exclusive swag giveaways!