The Best Videos from the Immersive World of "Harry Potter" ASMR
Have you ever gotten into that space where you just want to completely immerse yourself in Harry Potter? Does it seem like it's not quite enough to plaster your room with Warner Bros. posters, crank up the Harry Potter soundtrack, and re-read Fantastic Beasts and Where to Find Them like it's homework? Well, we can't get involved in the world of Harry Potter by going to Hogwarts, but we can feel right at home anyway with the immersive world of ASMR.
ASMR is the acronym for "autonomous sensory meridian response," referring to a pleasant tingling sensation that you might get at the sound of gently falling rain or the whispering of kind words. It's a great technique for relaxation, so great that an entire industry of "ASMR-tists" has exploded – it doesn't take much searching to find a video on YouTube of a dedicated creator whispering into the camera as they make-believe a whispered doctor's appointment, meditation, or makeover of the viewer.
Harry Potter-themed ASMR provides relaxation with the immersion of a movie, so if you ever find yourself wishing you could shop at Madam Malkin's or sit through one of Professor Binns's lectures, maybe you can just turn on a diffuser, grab some earbuds, and watch one of these Harry Potter-themed ASMR videos.
Moonlight Cottage ASMR's "Wand Shop" video will transport you straight to Ollivanders! No green screen here – this creator uses detailed sets, practical effects, and delightfully specific wandlore.
Video highlights:
The whispering wand shop owner uses the Locomotor spell to move a ladder, complete with seamless practical effects.
The video is so immersive that it even features sounds from outside the wand shop from Diagon Alley itself. If you listen closely, you'll notice the clicking sounds of a horse-drawn carriage.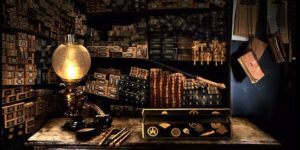 Moonlight Cottage ASMR's "Apothecary" series stays right next door to Ollivanders at the Diagon Alley apothecary. Though it's not explicitly set within the Wizarding World, any Hogwarts student would feel right at home in Moonlight Cottage's shop, picking up their potion ingredients. Viewers agree, with one commenter writing: "Imagine if Hermione was doing homework for potions, this is how it would sound."
Video highlights:
The practical recipes are a great inclusion. A segment of the video focuses on how to make tea for sleep, and the simple combination of chamomile, lavender, and lemon balm makes it usable for any ordinary insomniac.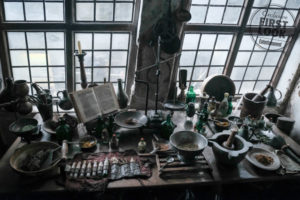 One of the most popular ASMR creators, Gibi ASMR, also has a small Harry Potter series. You could start at Gringotts, filling out lots of paperwork, or perhaps at Ollivanders, where his assistant will outfit you with a wand. And if you make it to Hogwarts, Gibi has ASMR videos for new inductees to each House.
Video highlights:
The video series is open-ended. You can take a Sorting test and then watch a video for either Hufflepuff, Gryffindor, Ravenclaw, or Slytherin.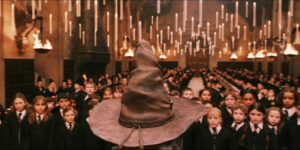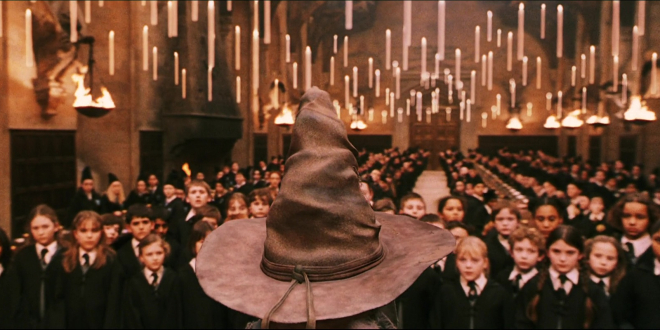 Oopsydaisy ASMR has a wonderfully detailed video inviting the viewer to experience one of the more underrated magical shops: Wiseacre's Wizarding Equipment.
Video highlights:
A large section of the video is dedicated to explaining star maps and planets, leaving the viewer feeling prepared for success in astronomy class – a part of the Hogwarts experience so often neglected by fans.
The sets have a quaint, handcrafted quality, and the paper stars and glitter creations that surround Oopsydaisy's character recall an inspired DIY project.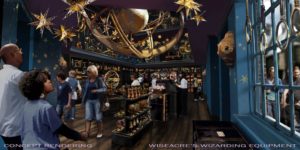 Though many ASMR videos are from the point of view of an anonymous character, FredsVoice ASMR's whispered roleplay features Gilderoy Lockhart at an autograph signing with the viewer in Harry Potter's shoes. If you've ever wanted to feel annoyed and relaxed at the same time, this video is perfect.
Video highlights:
Basilisks hissing in the background put the viewer into Harry's shoes.
There's a hilarious mirror in the background with a special effects version of Lockhart that moves all on his own.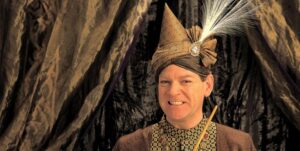 If you feel ready to begin with the Hogwarts curriculum, Amy Kay ASMR has a video with an excellent introductory potions lesson. Listen to the gentle bottle sounds, relax, and admire the beautiful crafts and props.
Video highlights:
Amy Kay's costume is a delight. Her black dress, covered with planets and stars, makes you wonder if Miss Frizzle wouldn't fit right in among the Hogwarts staff.
The inclusion of the Wiggenweld Potion as a point of the lesson was lovely. It's always nice to see creators who pay attention to the canon from the video games as well as from the books and films.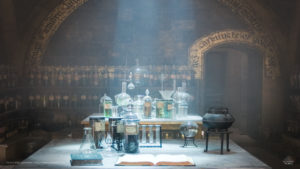 There is no shortage of Harry Potter-themed ASMR out there; these are just some of our personal favorites. Rest assured, though, that if you ever feel overwhelmed and stressed and you wish someone would cast a Cheering Charm on you, worry not; the ASMR of the Wizarding World is just as effective.
Want more posts like this one? MuggleNet is 99% volunteer-run, and we need your help. With your monthly pledge of $1, you can interact with creators, suggest ideas for future posts, and enter exclusive swag giveaways!
Support us on Patreon