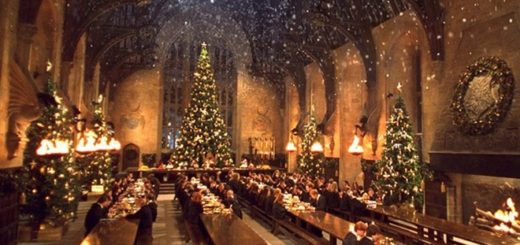 'Twas the night before Christmas, when all thro' Grimmauld Place,
Not a Kreacher was stirring…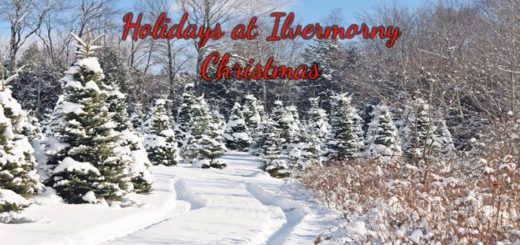 Get a peek at first-year student Hannah's letter home to her No-Maj parents to tell them about the magic of the holidays at Ilvermorny!
Daily Prophet Sports Correspondent, Ginny Potter, reports as the 2014 Wizolympics in Sochi come to a dramatic conclusion at the Firebird Stadium, with Russia handing off the Wizolympic Salamander to Pyeongchang, South Korea.
The snow is falling at the 2014 Sochi Wizolympics! The W.W.N.'s Lee Jordan reports on the Avalanching qualifying rounds and gets an expert opinion from author Daisy Hookum on the recent scandals at Expedition Wandless, while Glenda Chittock covers the competition's penultimate event in Krasnya Polyana.
It's a race to the finish at the 2014 Sochi Wizolympics! WWN's Lee Jordan reports on the daring teams competing in the Skrewt Sledding event, as well as the special Squib guest at the ongoing Snow Shoveling competition, while Glenda Chittock details the deep dive taken by the athletes of Expedition Wandless.
Good evening everyone and welcome to the final round of Skrewt Sledding! We've watched competitors from all over the globe with wands at the ready and blast-ended Skewt's ablaze race down the half-mile snow covered slope for a chance at the gold. Things have been heating up (no pun intended) since earlier in the day as it appears one of the finalists, Alden Weatherby of the UK, has suffered an injury to his … feet… in the opening round and is up in arms with Adam Vakhrushev of Russia about it.
This year's Unicorn Capture has ended in yet another consecutive (and un-interesting might I add) loss with no success by any of the competing teams. This unfruitful event, already ostracized by many as it is the only non-magical non-squib event, has truly turned up quite a laughable audience. After watching the players wander aimlessly around in the freezing cold for well over a few hours now, many are just excited to escape the stadium and warm themselves with Butterbeer.
Sparks are flying at the 2014 Sochi Wizolympics! The W.W.N.'s Lee Jordan covers the Wand Skating & Snow Shoveling events, while Ludo Bagman gets opinions on the fate of the USA team from the remaining participants of Expedition Wandless.
Scandal breaks out at the 2014 Sochi Wizolympics! Listen in to the W.W.N.'s Lee Jordan and Daily Prophet correspondent Ginny Potter as they report on the shocking twist at Expedition Wandless before covering the surprises at the Yeti Toss event and Snowball Fight finals.