Tagged:
Star Wars: Episode VII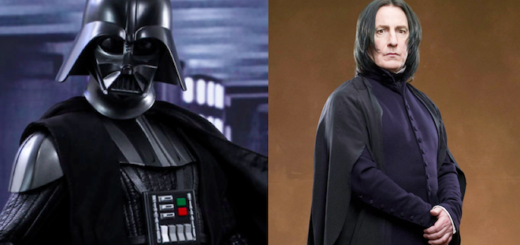 Darth Vader and Severus Snape are scarily alike (kind of like Harry Potter and Luke Skywalker)…
Daniel Radcliffe recently paid a visit to the "Star Wars: Episode VII" set at Pinewood Studios. Fans have been speculating that he could have a cameo in the upcoming movie. Find out the real reason for his special visit here.
We have a lot to cover in this week's Casting News, including a first look at what a good Lucius Malfoy might have looked like, the secrets the Dowager Countess may be hiding, the "Harry Potter" reunion you weren't expecting, Stan Shunpike gets animated, and more details (finally!) on the new "Cinderella"!
How is filming a small film different from a large, big-budget movie? Domhnall Gleeson explains in a brand new video interview!
Domhnall Gleeson talks about "Frank", "Star Wars: Episode VII", and whether he'll ever be truly famous in a new interview!
Domhnall Gleeson opens up about his upcoming role in "Star Wars: Episode VII" and the possibility of returning for the anticipated film series based on "Fantastic Beasts and Where to Find Them". Find out what he had to say!
Warwick Davis (Professor Flitwick/Griphook) has been busy recently. Only this weekend he appeared at the second 2014 "Star Wars" Weekend, where he appeared alongside other "Star Wars" cast members Jeremy Bulloch and Tiya Sircar. There has been plenty of talk about "Star Wars" recently, with the announcement of the cast for "Star Wars: Episode VII" made last month. Warwick has spoken now about how much he would like to be involved with the new "Star Wars" films.
Domhnall Gleeson (Bill Weasley) has revealed his doubts in a new interview about Brendan Gleeson's (Alastor Moody) film "At Swim Two Birds" ever making it to the big screen.