MuggleNet.com's "Harry Potter Should Have Died" Book Tour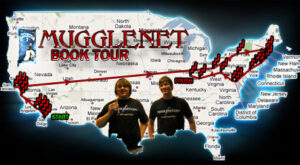 Ben and Emerson will be making appearances at bookstores all over the country this summer to talk about Harry Potter and promote the site's new book, MuggleNet.com's Harry Potter Should Have Died.
About the Book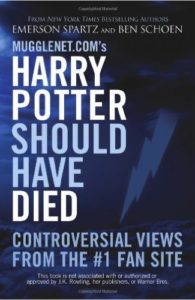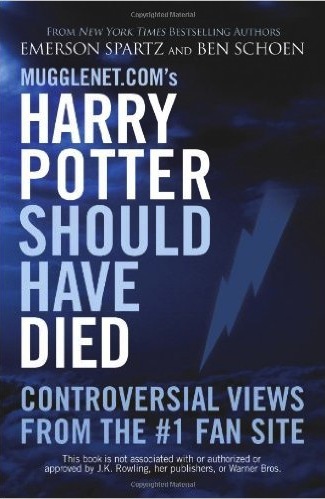 Harry Potter DIDN'T die.
The seventh and final book is out, but fans still fiercely debate the many controversial issues left unresolved. Now, the experts at MuggleNet.com argue passionately about what really happened and what should have happened.
Would the series be stronger if Harry hadn't survived?
Should we pity Voldemort or hate him?
Is Severus Snape really a hero?
Should J.K. Rowling have left Dumbledore's gay sexual orientation a secret?
Did Harry actually die in Deathly Hallows?
Were the Slytherins too demonized, the Hufflepuffs too lame, and the Gryffindors too glorified?
Should J.K. Rowling write more Harry Potter novels or go out on top?
The book has been receiving very positive reviews with a current Amazon rating of 4.5/5 stars!
Buy on Amazon
Buy on Barnes & Noble
Buy on Bookshop
About the Authors
Emerson Spartz is the founder of MuggleNet and a recent Notre Dame graduate. He enjoys a nice pair of slacks and losing to Ben in ping pong. He's from Northwest Indiana but likes to tell people he's from Chicago because it sounds cooler.
Ben Schoen is a MuggleNet Senior Staff Member who has been with the site for over six years. He is from a town in Kansas where cattle outnumber residents approximately 40 to 1.
Note from Ben and Emerson
We really hope you'll come out and see us if you live near any of these cities. We'd love to hear your theories and your thoughts on the book. We'll be giving away tons of free stickers. (How can you say no to free stickers?!) Seriously though – we'll be fun.
We will have events in Chicago and other cities! Stay tuned.
Want more posts like this one? MuggleNet is 99% volunteer-run, and we need your help. With your monthly pledge of $1, you can interact with creators, suggest ideas for future posts, and enter exclusive swag giveaways!
Support us on Patreon