Johnny Duddle's "Prisoner of Azkaban" Cover Has Arrived!
It was just over a month ago that Bloomsbury revealed Jonny Duddle's cover for Chamber of Secrets, and now his interpretation of Prisoner of Azkaban has arrived!
Check it out: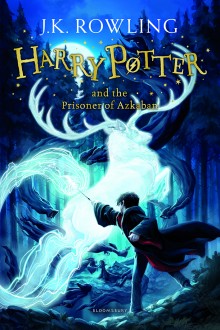 This edition of the book will be released in the UK on September 1, 2014.
Some readers may notice that Duddle has chosen to illustrate the same scene for the new Bloomsbury cover as Kazu Kibuishi did for his 15th anniversary Scholastic cover last year. What do you think of it? Thoughts on what might be coming for Goblet of Fire? Let us know!