WOULD YOU RATHER… Be Stranded in Hagrid's Hut or 12 Grimmauld Place?
Over the past few weeks, Tori and I have posed various "WYR be stranded in…" scenarios to the fandom. We've asked you to pick between Gringotts or Weasly's Wizard Wheezes, the Department of Mysteries or the Room of Requirement, and Knockturn Alley or the Chamber of Secrets. This week, in our final post for the "stranded in" series, we would like to know: Would YOU rather be stranded in Hagrid's Hut or 12 Grimmauld Place? But, before you choose, consider the following: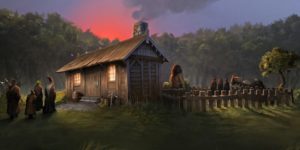 HAGRID'S HUT: Home to Rubeus Hagrid and some of his pets, most notably his cowardly pooch, Fang. Safe haven for Gryffindors and outcasts. Read more on Harry Potter Wiki.
PROS
1. Getting to hang out with Hagrid and Fang.
2. Living on the Hogwarts grounds.
3. Never knowing what interesting creatures may come to live with you.
4. A large, cozy fireplace.
CONS
1. Eating Hagrid's cooking.
2. Living in a house that easily catches fire—and houses fire-breathing creatures.
3. Never knowing what dangerous new creature Hagrid may bring home.
4. One bedroom, which means sharing a bed with Hagrid. Eek!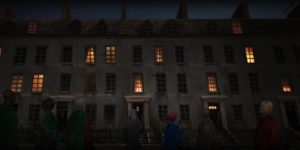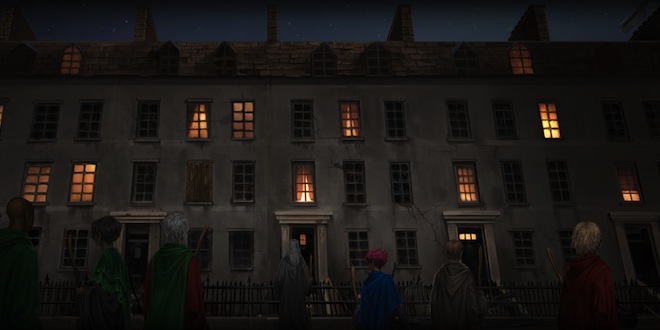 12 GRIMMAULD PLACE: Former home to the Black family. Now uninhabited by humans but owned by Harry Potter. Protected by Fidelius Charm—at least from Muggles. Former headquarters for the Order of the Phoenix. Read more on Harry Potter Wiki.
PROS
1. It has a portrait that may—depending on his mood—allow you to communicate with the Headmaster of Hogwarts.
2. Only those who know of its location can come visiting.
3. Great place to hide your pet Hippogriff.
4. If Kreacher stops in and you treat him kindly, he's known to be a decent cook.
CONS
1. Make any loud noise and Mrs. Black's portrait will scream her head off—especially if you're a Muggle.
2. The house is rather dreary and houses an assortment of magical (and malicious) pests.
3. You have to walk past shrunken heads to get to the bedrooms.
4. Kreacher is not likely to service non-magical folk.
There you have it, so WOULD YOU RATHER… be stranded in Hagrid's Hut or 12 Grimmauld Place? Respond in the discussion section or via Twitter with #MNWYR.
Here are some of your responses from last week's post:
@MuggleNet #MNWYR Chamber of Secrets. It's practically empty now anyway. Perfect for solitude… and plotting. XD

— B✈️❤️ (@ykaitot) September 24, 2014
I would rather be stranded in the COS vs Knockturn Alley. There's a much higher chance of me leaving all in one piece.#MNWYR #Imperiuscurse

— Korrine Crawford (@Kawzy_V) September 18, 2014