WOULD YOU RATHER… Have a Time-Turner or an Invisibility Cloak? Let Us Know With #MNWYR
Before you answer, consider the following: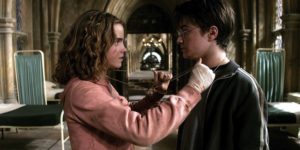 TIME-TURNER: A device making the wearer capable of time travel. Very dangerous. Read more on Harry Potter Wiki.
 PROS
Having more hours in the day.
Being able to go back in time and prevent your hippogriff from being decapitated.
If you are about to miss a deadline, you can go back long enough to make it.
Getting to be in two places at the same time.
 CONS
More hours with the same amount of sleep equates to extreme exhaustion.
It is dangerous to meddle with time.
You might become an extreme procrastinator, constantly having to rewind time to hit deadlines.
Having to remember where else you are so you don't run into yourself.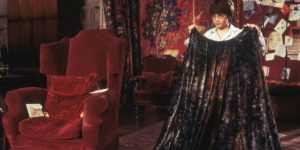 INVISIBILITY CLOAK: A magical cloak that renders the wearer invisible. Read more on Harry Potter Wiki.
 PROS
Being invisible.
You could get into the Wizarding World of Harry Potter for free as often as you like.
Winning hide-and-go-seek every time.
Playing practical jokes on your friends—they won't see it coming.
 CONS
The invisibility wears off over time, and replacement cloaks are quite expensive.
Going on rides could be problematic—finding an empty seat/the cloak swaying causing your feet to pop out.
Hide-and-go-seek will become very boring. Where's the challenge if no one can see you?
Your friends may not appreciate these jokes after awhile.
There you have it, so WOULD YOU RATHER… have a Time-Turner or an invisibility cloak? Respond in the discussion section or via Twitter with #MNWYR.