Seven Reasons to Dress Up as Bellatrix Lestrange
Whether for your next con, next Halloween, or just for the heck of it, there's always a good reason to dress as Bellatrix!
1. Her wand is curved like a crooked old finger. (The moviemakers and Helena Bonham Carter have often described it as an extension of Bellatrix's own hand. Talk about creepy and fascinating all at once!)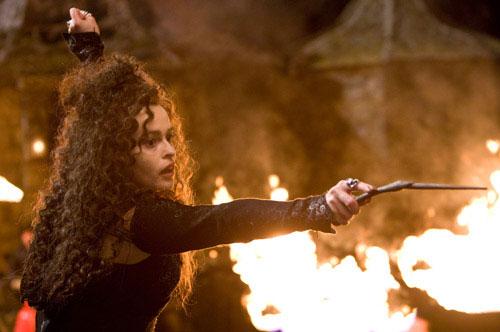 2. She wears all black corsets, laced-up combat-esque boots, long skirts pinned up in strange areas, and the occasional cloak. (Pretty awesome, if you ask me. Lots of room for movement when casting spells, running after the Order, etc. Also, it's cute in a dark sort of way, but maybe that's just my personal style!)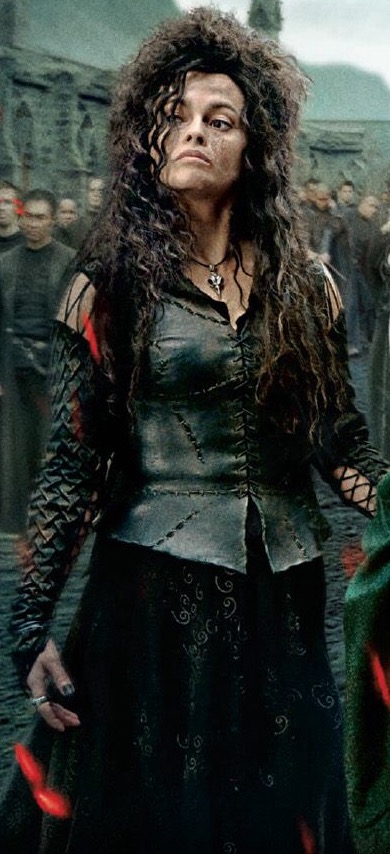 3. Let's not forget her hair. (So voluminous, messy and scattered, but nothing else would suit Bellatrix better! Get ready to backcomb your hair or wigs to get this look successfully.)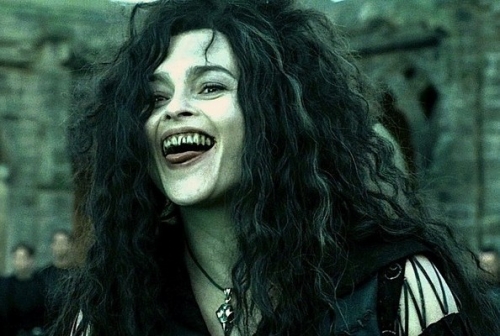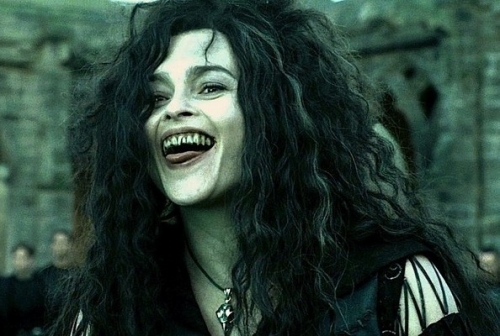 4. You get to run around saying lines like "Itty, bitty, baby Potter" and "I killed Sirius Black!" (Her sing-songy voice is what makes it all the eerier, that croon she has in her voice. The books even describe her as such!)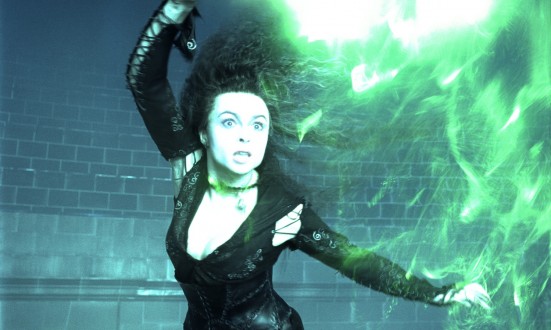 5. She's one of the only female Death Eaters, as far as we know. That's pretty rockin' in itself, though not so rockin' that she's into evil and such. (Dressing up as Bellatrix is cool but actually being bound as a servant to Lord Voldemort would be terrifying.)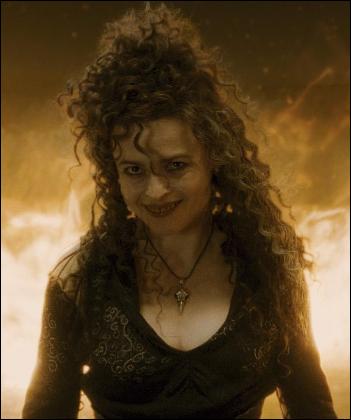 6. Her escape from Azkaban was some top-notch news. And she looked absolutely beautiful and terrifying in the Daily Prophet coverage of it. (No one else could do a mug shot as awesome and ah, screaming as her.)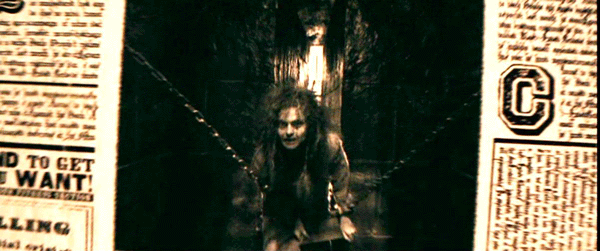 7. She's incredibly insane and out of her mind! She's an underappreciated antagonist, if you ask me! (Yes, she's evil, and it is okay not to like her because she's evil, but let's remember we can appreciate characters for their significance in the story and not praise their bad deeds!)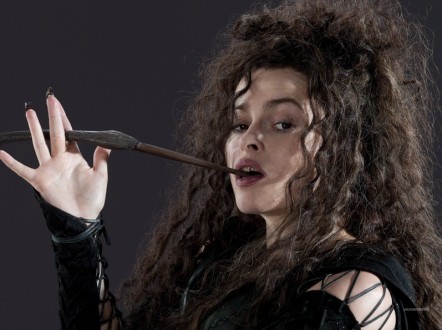 I've dressed up as Bellatrix Lestrange more times than I can count because I like her, and she's one of the only characters in Harry Potter that I can pull off, so I appreciate that! Have you ever dressed up as Bellatrix? What was your experience costumed as her like?