"Career of Evil": Why Is It Giving J.K. Rowling Nightmares?
J.K. Rowling just released a tweet saying that the subject matter of Career of Evil gave her nightmares. So what is that subject matter?
SPOILER ALERT: THE FOLLOWING ARTICLE MENTIONS PLOT POINTS FROM THE CUCKOO'S CALLING AND THE SILKWORM
What we know so far about Career of Evil:
The villain will be one of four people from Strike's past.
The title was based on Blue Öyster Cult's song of the same name.
The book will be centred around the experience of returning soldiers.
Robin (not Strike) gets sent a woman's severed leg from ostensibly one of the four people in Strike's past.
Strike knows the four people are capable of "sustained and unspeakable brutality."
J.K. Rowling has said that she made Robert Galbraith an ex-serviceman because "it was the easiest and most plausible reason for Robert to know how the Special Investigation Branch (SIB) operates and investigates." This means the SIB will undoubtedly become more important to the series.
Strike lost his leg while investigating a case of KIA in Afghanistan.
Considering this, as well as our hypothesis that the Cormoran Strike series as a whole is paralleling the structure of the Harry Potter series (how The Cuckoo's Calling relates to Sorcerer's Stone and how The Silkworm relates to Chamber of Secrets can be found here and here), John Granger's theory that we should expect a "good deal of narrative release" in this book considering its Harry Potter cousin is Prisoner of Azkaban seems likely – find his full theory here.
So what is the subject matter that gave J.K. Rowling nightmares?
Personally, I believe Career of Evil will go into much greater detail regarding Strike's time in the SIB and that this book will reveal more information regarding the KIA Strike was investigating when he lost his leg. (The fact that Strike lost a leg in the military and Robin is sent a leg in this book is an obvious parallel.)
J.K. Rowling's condemnation of killing is demonstrated in Harry Potter when it is this act that has the capacity to rip apart a soul. It's very likely someone who likes killing would have been drawn to a distorted view of the military for obvious reasons and could enjoy a "career of evil" there.
Therefore, possibly what J.K. Rowling was investigating pertained to war crimes, which would give anyone nightmares.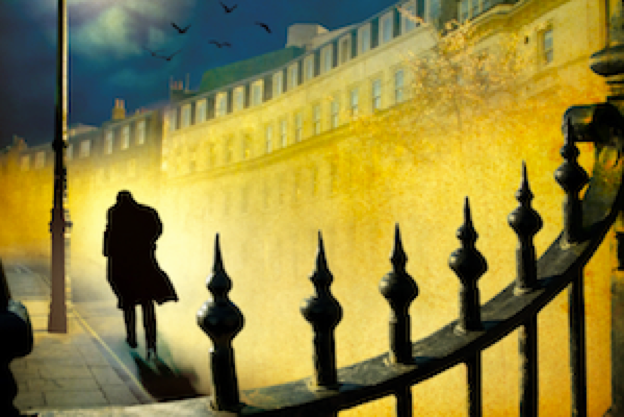 Other mysteries that may rear their heads in Career of Evil are:
Cormoran's opaque relationship with his father Jonny Rokeby.
His mother's suspicious death from a heroin overdose.
Who is the associate that gave him access to Lula Landry's file and put him in contact with "an electronics pirate-mafioso"?
His ex, Charlotte Campbell – was the baby really his? Will she stay with Jago Ross? What will her reaction be to Strike's steadily blossoming friendship with Robin?
For even more exciting theories, check out our MuggleNet Academia lesson on the Cormoran Strike series here.
On top of all this, will these lyrics have anything to do with the new book?
I choose to steal what you choose to show
And you know I will not apologize
You're mine for the taking.

– "Career of Evil" chorus lyrics by Blue Öyster Cult
Do you have any theories? Let us know in the comments!