Sorting the Ladies of Litchfield
Even though they're all criminals, and it might be easy to quickly throw them all into Slytherin for being cunning and resourceful, there's a lot more to them than crime, and they might even fit in at Hogwarts.
Piper Chapman: Piper is a tough one to pin down: She can be manipulative, she can be fearless, and she loves learning. I wouldn't call her brave, and she only confronts things when she's forced to do so. Everything Piper does is for her own gain, and she has a clever way of getting what she wants. Piper is a Slytherin through and through.-
Sophia Burset: It's no question for anyone who has seen the show: Sophia is a Gryffindor, with the courage to be herself, take control of her life, and confront the things that get in her way. Sophia is proud of who she is, and she stays strong regardless of what life throws her way.
Suzanne "Crazy Eyes" Warren: Suzanne was the easiest one to sort.
Loyal to a fault, hardworking, and kind, Crazy Eyes is definitely a Hufflepuff.
Even when faced with adversity, Suzanne always bounces back, sticks up for her friends (and herself) and does her best in every situation.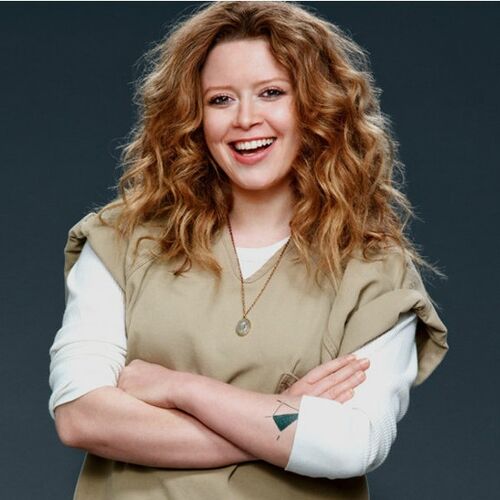 Nicky Nichols: Nicky is tough, brave, and always down for an adventure, the perfect qualities for a Gryffindor.
Rather than letting everyone else solve her problems, Nicky uses her feisty attitude and street smarts to work things out herself.
Taystee Jefferson: Math whiz and Harry Potter fan who will always choose Planet Earth when she gets control of the remote, Taystee would fit in best in Ravenclaw. Taystee is always looking to learn new things and solve problems in creative ways, just like a good Ravenclaw would.
Galina "Red" Reznikov: Clever, cunning, and fiercely protective of her family, Red is a Slytherin for sure. Not unlike Narcissa Malfoy, Red watches out for her family above all else and is willing to break the rules to do so.