Who Was the Best Voldemort?
5. Ralph Fiennes
Fiennes was my least favorite Voldemort by far. In the books, there was a menacing quality to Voldemort, a sense that he was by no means exercising his full power.
Voldemort raised one of his long white fingers, and put it very close to Harry's cheek… He felt the cold tip of the long white finger touch him and thought his head would burst with pain." – Goblet of Fire
The visceral apprehension in these few sentences was so potent – my stomach tightened when I read it. The way Voldemort is playing with Harry like a cat with a mouse, lazily, was what gave me nightmares when I was 11. Fiennes's portrayal did not have the pressing, terrifying energy I imagined – in fact, he made Voldemort a pantomime.


Everyone in the 
Harry Potter 
fandom has wondered whether Umbridge really was more evil than Voldemort at some point; read more
here
. In the books, there is no question in my mind that Voldemort's cruelty outweighs Umbridge's – but in the films, thanks largely to Fiennes's portrayal, Umbridge wins out. (Let's not go into the "hug" or the fact that he didn't die in a mortal way – the drifting into dust thing completely undermined the entire point that Voldemort was mortal; read more
here
.)
4. Richard Bremmer
Considering he was a face on the back of Quirrel's head, and was our first introduction to Voldemort, Bremmer's portrayal was good for what it was, although it was of the same ilk as Fiennes's. The hissing/strange rasping was all very overdone, although considering this was for Sorcerer's Stone, a closer more terrifying portrayal was probably avoided on purpose. Bremmer's portrayal was our first glimpse of Voldemort and set the foundation. His portrayal is easily the most underrated of the five.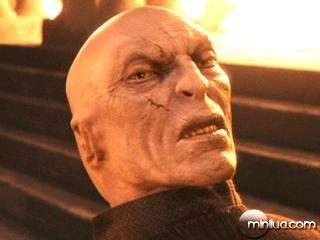 3. Frank Dillane
Dillane's portrayal was nowhere near as bad as Fiennes, and he does a creditable job. He plays "creepy" very well, and most importantly, there is that "pressing" quality that Fiennes and Bremmer lack.
However, Tom Riddle is described as being extremely charming/alluring, and I didn't think that came across…  This is meant to be the person who made Hepzibah Smith fall all over herself, who managed to charm every teacher, and who was effortlessly popular… Dillane, while capturing the more malevolent elements of Tom Riddle, didn't quite convince me of his manipulative qualities. Having said all that, it may be partially due to how little screen time he had.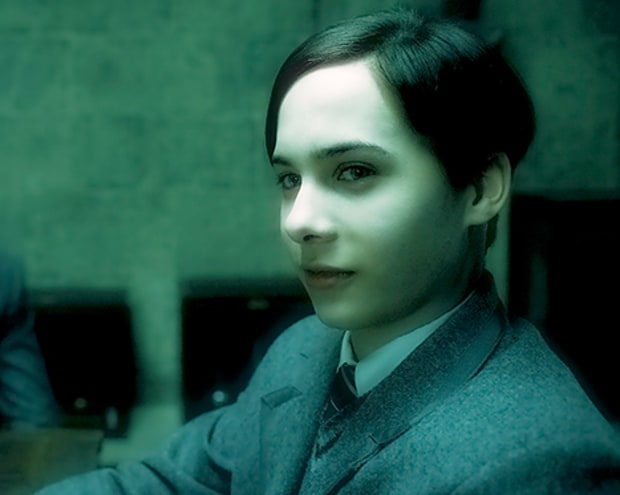 2. Hero Fiennes-Tiffin
Child actors are always a strange kettle of fish, but I thought Fiennes-Tiffin did a fantastic job. There was coldness and a malice in his face – the way he said "Tell the truth" was chilling. I could absolutely imagine Dumbledore meeting this child and feeling wary.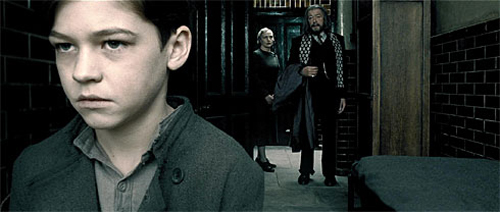 1. Christian Coulson
Coulson's portrayal is by far my favorite. Coincidentally, it's his birthday today!
Coulson was much older than Dillane, and there was much criticism of the fact he didn't look sixteen. However, he captured the nascent Voldemort perfectly – the ego, the insane rage bubbling on the edges, the menace, the manipulation, and that fantastic cat-like quality that every other portrayal of Voldemort lacked.


You'll find I can be very… persuasive.
Above all, Coulson became Voldemort in my imagination – every time I read the books after seeing Chamber of Secrets, Coulson was Voldemort in my mind.
Who was your favorite Voldemort? Let us know in the comments!