Five HP Cartoon Spoofs You've Probably Forgotten About
Harry Potter has made a huge impact on popular culture throughout its history. So much so, in fact, that countless references, parodies, and spoofs have been created in its honor. While some more popular ones come to mind first (like the unforgettable Harry Potter Puppet Pals) there are several spoofs within animated cartoons that have more than likely drifted from your consciousness over the years. Here are five to refresh your memory:
5. Henry Skreever in Arthur
Henry Skreever is in a few Arthur episodes as the main character of a book series (a wizard with a mark on his forehead that resembles a key) who has an enemy named Lord Moldywart. In the episode "Prunella Sees the Light," they show a commercial for the new Skreever movie. The squealing that ensues after the commercial reminds me of how exciting it was whenever a new Potter movie came out.
4. Fairly OddParents: "Wishology! The Big Beginning"
Timmy wishes himself into movies like The Matrix, Lord of the Rings, and Harry Potter. Timmy is "Timmy Totter" in the latter, while Vicky appears as "Lord Moldywart" (did they get that name from Arthur?) during a game of Quidditch. I laughed when I noticed Timmy's broom was a "Timbus."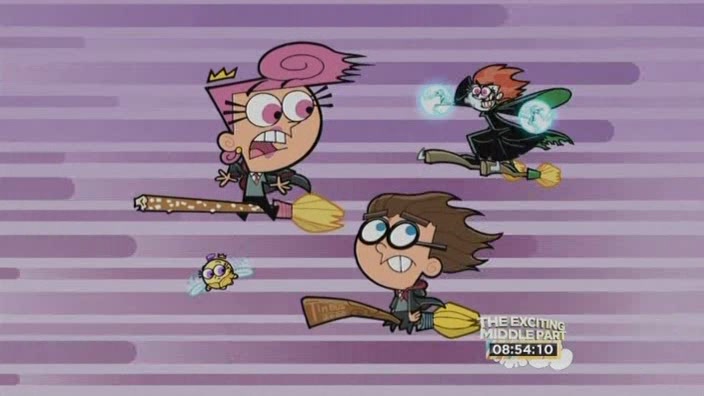 3. Jimmy Neutron: "Lights! Camera! Danger!"
In this episode, Jimmy writes a screenplay to enter into a contest. When he wins, they begin production on the film, which is a compilation of famous movies. In the final scene, Jimmy plays "Perry Bladder" and attends Pigpimples School. During this scene, they find out the director is really Professor Calamitous, who proceeds to bring out a robotic basilisk that the gang must defeat. I really love how they tie the plot of Chamber of Secrets and the actual episode together during this climax; it was a very creative integration.
2. Nigel Planter in The Grim Adventures of Billy & Mandy
Nigel Planter and Lord Moldybutt appeared in multiple episodes of The Grim Adventures of Billy and Mandy, such as "Toadblatt's School of Sorcery," "Nigel Planter and the Chamber Pot of Secrets," and "Order of the Peanuts." These episodes were my least favorite because I felt like they were making fun of Harry Potter rather than being a tribute, but nonetheless they were surprisingly popular.
1. The Simpsons: "Wiz Kids"
The Simpsons has referenced Harry Potter quite a few times, but this one is hands down my all-time favorite Potter parody in animated history. In the "Treehouse of Horrors XII" episode, Lisa and Bart attend Springwart's School of Magickry along with Harry Potter. The best part about this spoof? Mr. Burns is portrayed as "Lord Montymort" and Smithers is "Slithers," Lord Montymort's companion snake.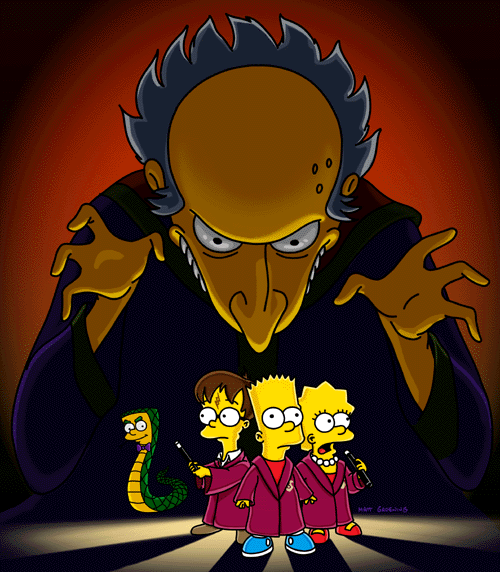 Do you have any other nostalgic cartoon memories? What is your favorite spoof? Let us know!