Lumos Launches Indiegogo Campaign to Furnish Special Education Unit in Moldova!
We all already know about the amazing work that Lumos does to protect children worldwide and keep families together, and this December, the charity is asking for our help!
Last year, Lumos raised $30,000 to build a Special Education Unit (or SEU for short) in Ialoveni, Moldova, which will serve as a place where disabled children can get the attention they need while attending school, meaning that they won't need to be separated from their families. Now, the organization hopes to raise $35,000 to furnish the SEU with the equipment these children need to learn in a safe and comfortable environment.
The campaign, which is now live and will run through December 22, offers several great perks for contributors – although the best perk of all is knowing that you are helping children in need! Here are just a few of the perks being offered through this campaign:
At the $100 level, you can get a rare cloth map of Hogwarts designed by MinaLima and originally included in the Harry Potter Wizard's Collection – if you don't own the Collection, this is the ONLY place to get this beautiful map! If you donate $250, you can get this exclusive item SIGNED by Miraphora Mina and Eduardo Lima themselves!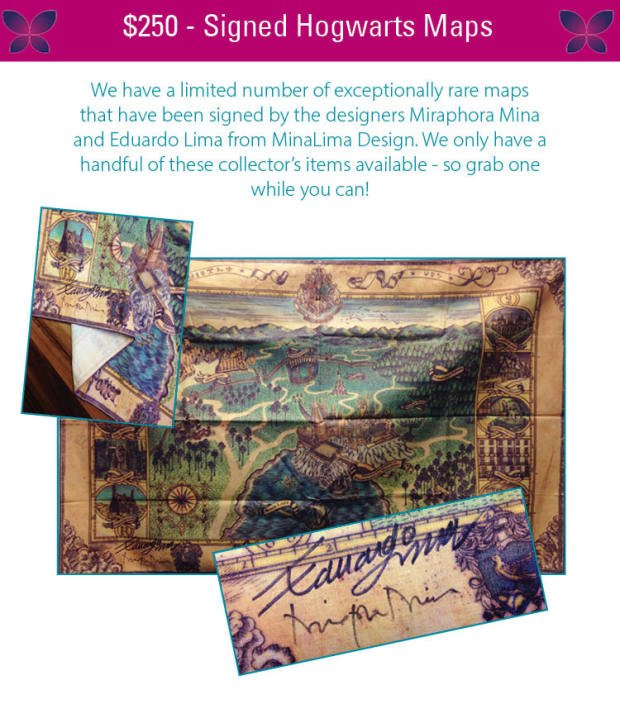 At the $500 level, you can snag a Harry Potter costume pack signed by Harry himself (well, Daniel Radcliffe – but that's pretty close!). There is only ONE of these perks available – so get it while you still can!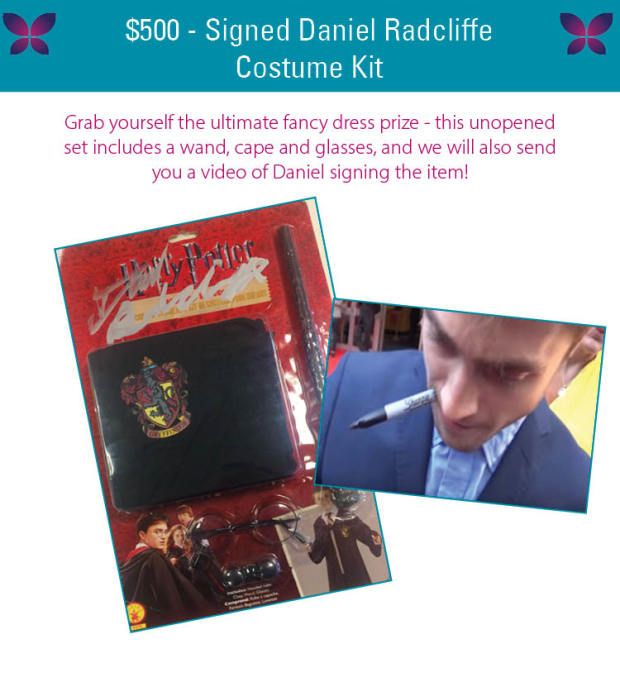 At the $2,500 level, you can get a First American Edition of The Tales of Beetle the Bard – signed by J.K. Rowling herself! There are a mere THREE of these beautiful signed editions available, and they're sure to go fast!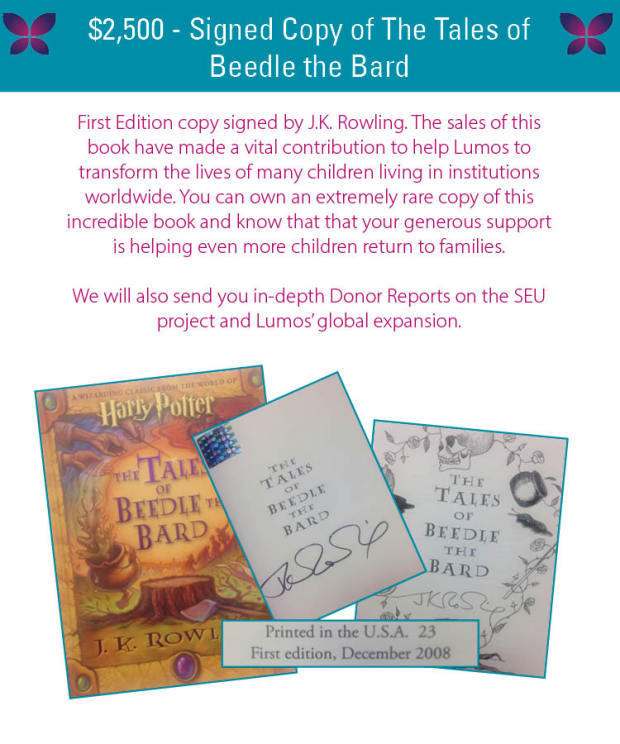 Plus, everyone who donates has the chance to participate in Lumos's Referral Contest! The person who refers the most donors to the campaign will receive a box set of the American Editions of Harry Potter signed by Daniel Radcliffe. It's easy to enter – after you've donated, simply use your personal referral link to spread the news to your friends about the campaign.
Be sure to visit the Indiegogo page to see ALL of the perks being offered in the campaign and what wonderful work Lumos is aiming to accomplish with these donations. Even if you can't afford any of the reward levels being offered, even as little as $5 or $10 can help make a difference in a child's life – please consider a donation today!