2016 Resolutions: The Weasleys
The new year is just beginning, and everyone's resolutions are getting underway. I was able to catch up with the Weasley family and see what they are up to, on top of hearing their resolutions for 2016.
Molly Weasley:
Molly Weasley's life has quieted down since the Battle of Hogwarts, as quiet as the life of a matriarch of a growing family can be. She spends most of her time with her kids and grandkids, enjoying every minute of it. When asked about her resolutions for the upcoming year, she said, "I want to spend even more time with my growing family and finally see Charlie settle down." I wonder how Charlie feels about that?
Arthur Weasley:
After the Second Wizarding War, Arthur was a part of the group that aided in cleaning up the Ministry alongside Kingsley Shacklebolt, the new Minister of Magic. He also worked hard to improve Muggle rights. In response to being asked about his main resolution for 2016, he said, "I want to follow in the footsteps of one of my sons and get my Muggle driver's license." Let's hope this car will just stay on the ground.
Bill Weasley:
Bill is the head of a growing family and the proud father of three children, Victoire, Dominique, and Louis. As for employment, he is still working as a curse breaker for Gringotts in Egypt.  "In the new year, I want to spend more time with my family and kids because time is precious. Also, I want to find the long-lost tomb of Thutmose II." We wish you the best of luck on that adventure, Bill!
Charlie Weasley:
Charlie is a very private person who keeps mainly to himself. We know that he is still studying dragons, gathering knowledge that will help us all. We also know that this Weasley is still an eligible bachelor. We managed to catch up with Charlie in Romania where he told us his goals for 2016. "I want to train a Hebridean Black and learn more about the Peruvian Vipertooth!" Unlike the wishes of his mother, he has no immediate plans to settle down.
Percy Weasley:
After reconnecting with his family and fighting alongside them in the Battle of Hogwarts, he went back to working in the Ministry. He was promoted to Head of the Department of Magical Transportation and currently still works there. On his off hours, he spends his time with his wife and two kids, Molly and Lucy. When asked about his goals for the the upcoming year, Percy said, "I want to develop a new form of wizarding transportation that will put my name in history books!" Ambitious as always, there are some things that never change.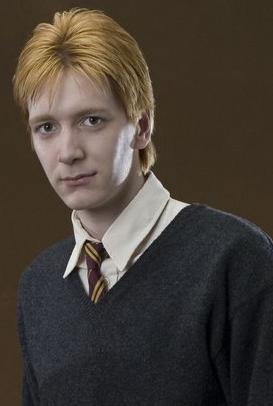 George Weasley:
George has had it the toughest since the end of the Second Wizarding War. He is still coping with the loss of his twin and runs the joke shop that they started together. George is also married now and has two beautiful children, Roxanne and Fred. He touched all of our hearts when he said, "In the new year, I hope to create the greatest prank ever in tribute to my brother. I know it would make him smile." In true George Weasley fashion, he followed it up with "Then I want to pull off that prank on Percy in his office. Him knowing it's coming will make it all the more wicked!" We can't wait to write the report on that one. 
Ron Weasley:
Immediately after the war ended, Ron went to work with Harry for the Ministry of Magic in the Auror Office. Eventually, he left the Aurors and joined his brother at Weasleys' Wizard Wheezes. Ron also got his Muggle driver's license after marrying Hermione. They have two kids together, Rose and Hugo. Ron stated, "In 2016, I want to prank the prank king that is my brother, proving that I can help invent new products. I also want to make my kids proud." I am sure they are already proud of you.
Ginny Weasley:
Ginny's life is probably the most active out of the Weasley family. After finishing Hogwarts, she went on to play for the Holyhead Harpies and later retired. After her retirement, she became the Senior Quidditch Correspondent for the Daily Prophet. On top of her busy schedule, she is the loving mother of three kids, James, Albus, and Lily. "My main resolution for the new year is to visit my brother Charlie because it has been too long since I've seen him. Also, I want to play one more game with the Harpies." Go get 'em, Ginny!
2016 looks like it's going to be a big year for the Weasleys. What do you hope it has in store for you?