Anime-Style "Harry Potter" Merchandise to Be Sold in Japan
Fan artists have been depicting anime versions of our beloved Harry Potter characters for years, but now, officially licensed by Warner Bros. for the first time, anime-style Harry Potter merchandise will be sold in Japan!
First to go on sale will be 12 clear plastic file folders featuring different Harry Potter characters: Harry, Ron, Hermione, Snape, Dumbledore, Malfoy, Sirius, Lupin, Fred & George (who always get grouped together, sadly), James Potter, Buckbeak, and Hedwig. Each file will be sold for 378 yen (US$3.15).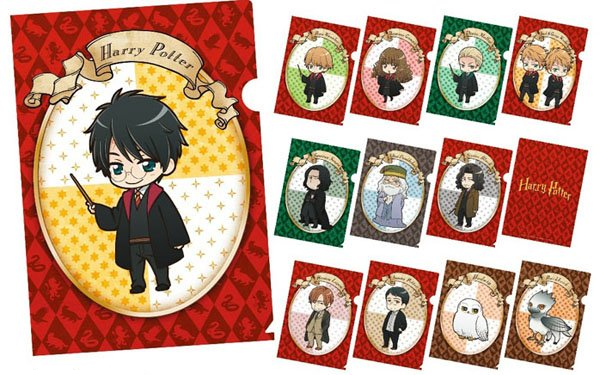 The merchandise will be sold by anime and manga retailer Animate, and will be available in specialty stores in Japan by the end of this month.
Japanese fans can also look forward to the line of merchandise expanding in the spring, with pins, rubber straps, and acrylic keychains. The same set of characters will be represented, but fans hope to see more characters in the future if there is enough demand.
What do you think of the anime-style Harry Potter depictions? Which characters would you like to see next?