New "Harry Potter" Jigsaw Puzzles Are on Their Way!
The New York Puzzle Company, a jigsaw puzzle company focusing on nostalgic illustrations from vintage advertising, book covers, and magazines, have announced that, in partnership with Warner Bros. Consumer Products, it will be manufacturing a set of Harry Potter jigsaw puzzles featuring the original artwork by Mary GrandPré!
The company will feature the new line of Potter jigsaw puzzles in specialty chain and independent stores throughout the US and Canada. The puzzles will even contribute to conserving the environment since they will all be made in the USA from recycled materials.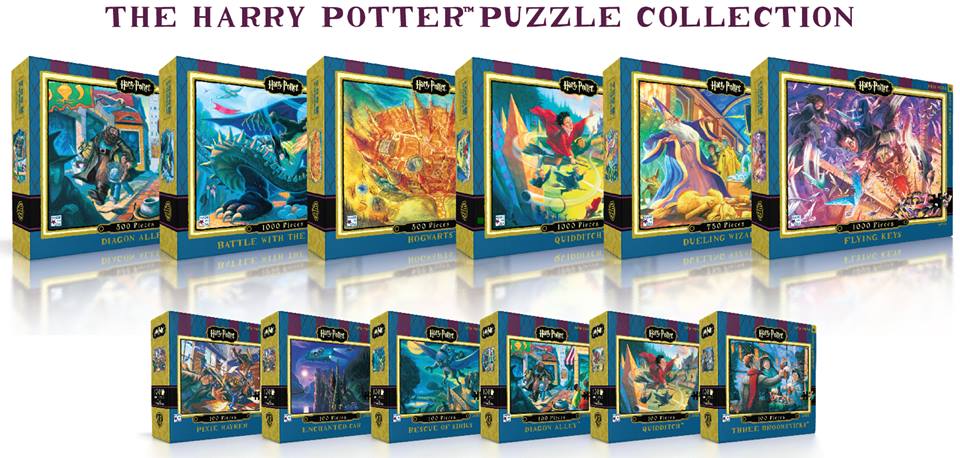 The initial line of Potter jigsaw puzzles will ship starting April 22, 2016, and will feature six full-sized puzzles ranging from 500 to 1,000 pieces and a range of 10- piece mini-puzzles for point of purchase sales. Future puzzles will include puzzles of the original book series cover art, including a boxed set containing puzzles of the covers from all seven books.
Will you be picking up a Potter jigsaw puzzle when they're released next month? Is there anything Potter-related you would like to see featured on a future puzzle? Let us know your thoughts!