And the Winner of MuggleNet's March Madness Is?
Tonight in the Muggle world, Villanova University upset the favorite – and No. 1 seed – North Carolina to win the NCAA Men's March Madness Basketball Tournament. MuggleNet's Harry Potter Book Chapter March Madness was no different.
A stunning upset after trailing for the first half of the day, the No. 3 seed, "The Flaw in the Plan," has upset the No. 1 seed, "The Prince's Tale."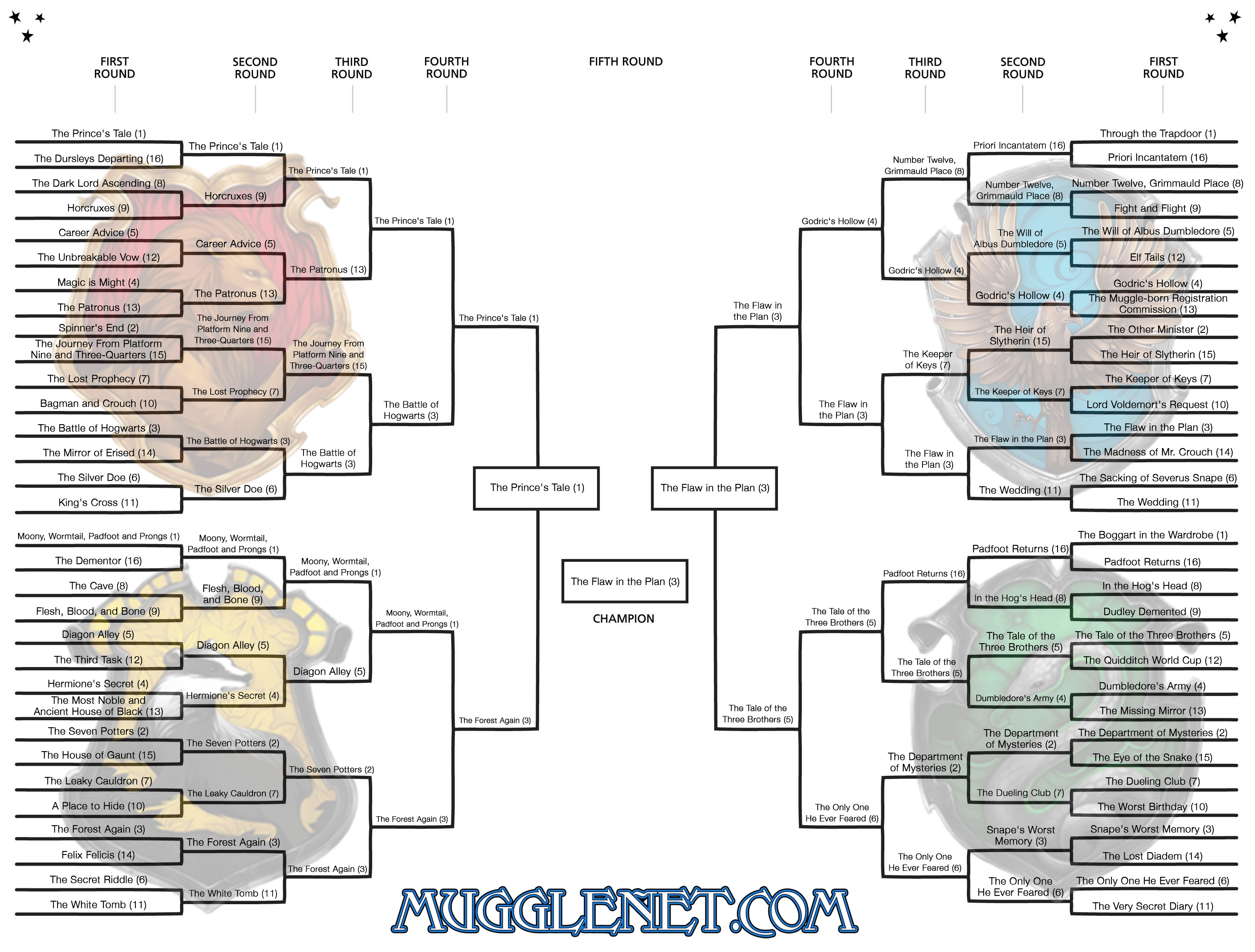 To all of our fans who participated, we thank you. Tell us what kind of tournament you want next year in the comments below.