Harry Potter Alliance Book Drive Coming to US Quidditch Cup
Since 2009, the Accio Books campaign by the Harry Potter Alliance (HPA) has donated nearly 300,000 books to communities in need with its annual book drive. This year, the HPA is bringing its book drive to US Quidditch Cup 9.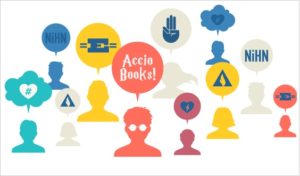 The HPA will have a booth set up in the vendor village at the US Quidditch Cup, which will take place April 16-17 in Columbia, South Carolina. The booth will be open from 8 a.m. to 8:30 p.m. on Saturday and 9 a.m. to 7:30 p.m on Sunday. Attendees are encouraged to bring their favorite novels, textbooks, or picture books to donate, as well as new school supplies.
All donations at this book drive will be given to Good Shepherd School in Masaka, Uganda. Masaka is home to one of the HPA chapters, one of over 200 in nearly two dozen countries. Thanks to the generous donations from Accio Books and Books for Africa, a new library is in process of being constructed in Good Shepherd School.
Tickets are on sale now for the US Quidditch Cup! If you're planning on attending and donating, let us know which books in the comments below!