Nine Alternative Lessons from "Harry Potter"
When you ask people about what Harry Potter taught them, you usually get the same responses. People say it taught them about bravery, friendship, perseverance, the importance of fighting against evil, and the power of love. While these are all very important lessons, what about everything else that it taught us?
Here is a list of nine less-talked-about, equally important lessons that Harry Potter teaches us.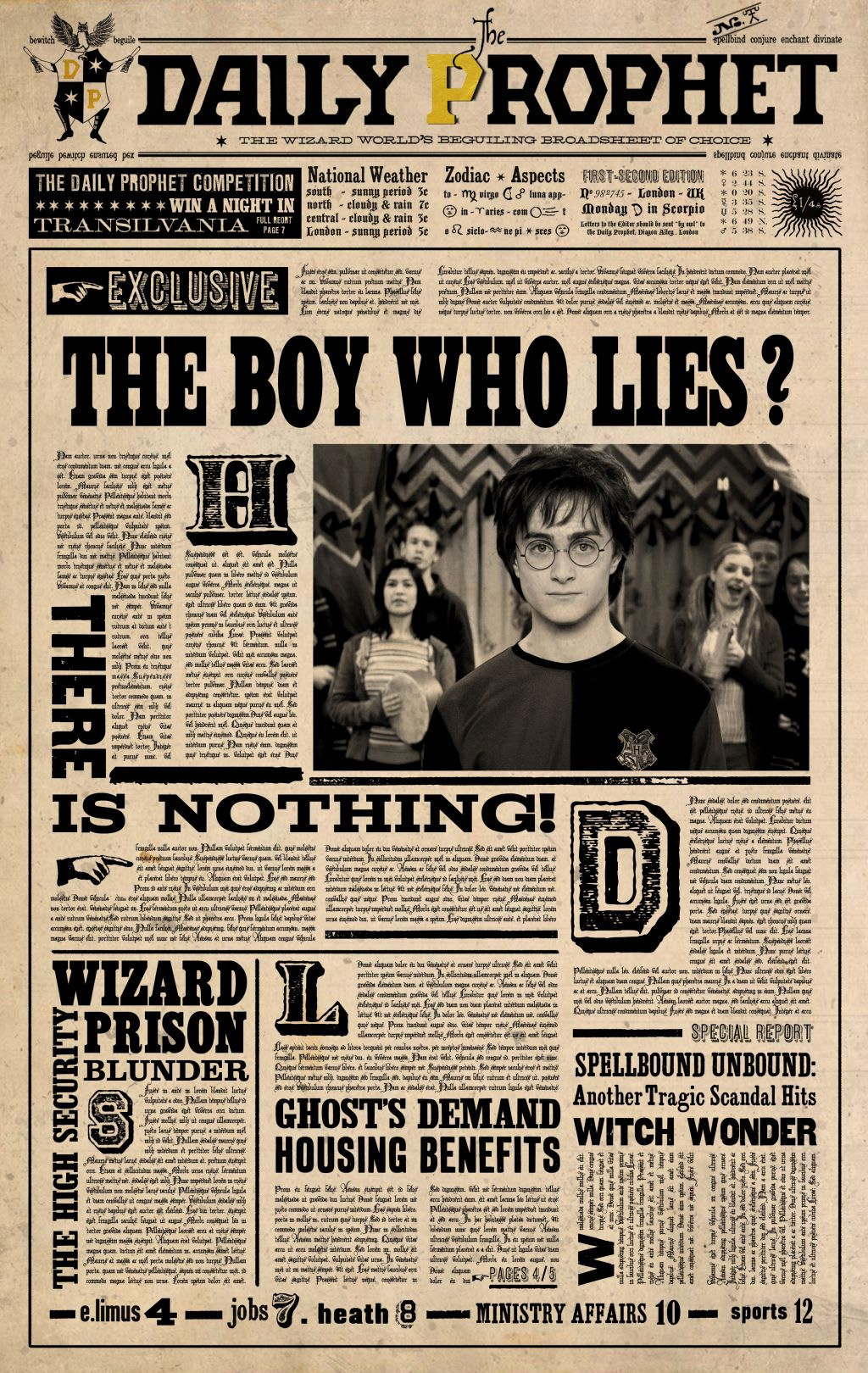 1. News media can't always be trusted.
As much as we would love to, we cannot fully trust the news media. As honest and fair they try to be, some of their personal opinion or the outlets' opinion gets mixed in. After Voldemort's return, Fudge did everything in his power to control what was reported in the Daily Prophet. Nothing was published about Voldemort's return. However, there were plenty of stories trying to discredit Harry and Dumbledore. So take these sources with a grain of salt, and do not rely on just one!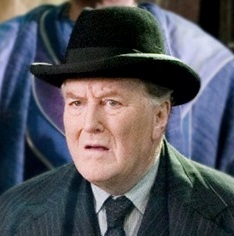 2. The government can be incompetent or corrupt.
Over and over again, we see Fudge unsure of what to do and making all the wrong decisions. Fudge originally consulted Dumbledore on everything. When Voldemort returned, Fudge lost his guide and started panicking. After Fudge gets sacked, Pius Thicknesse took over as acting Minister. Unfortunately, he was under the Imperius Curse, so he was no better. Voldemort was in control of the Ministry, shaping it to fit the Death Eaters' ideals, allowing corruption to run rampant. Don't automatically assume the government is correct because they are in control.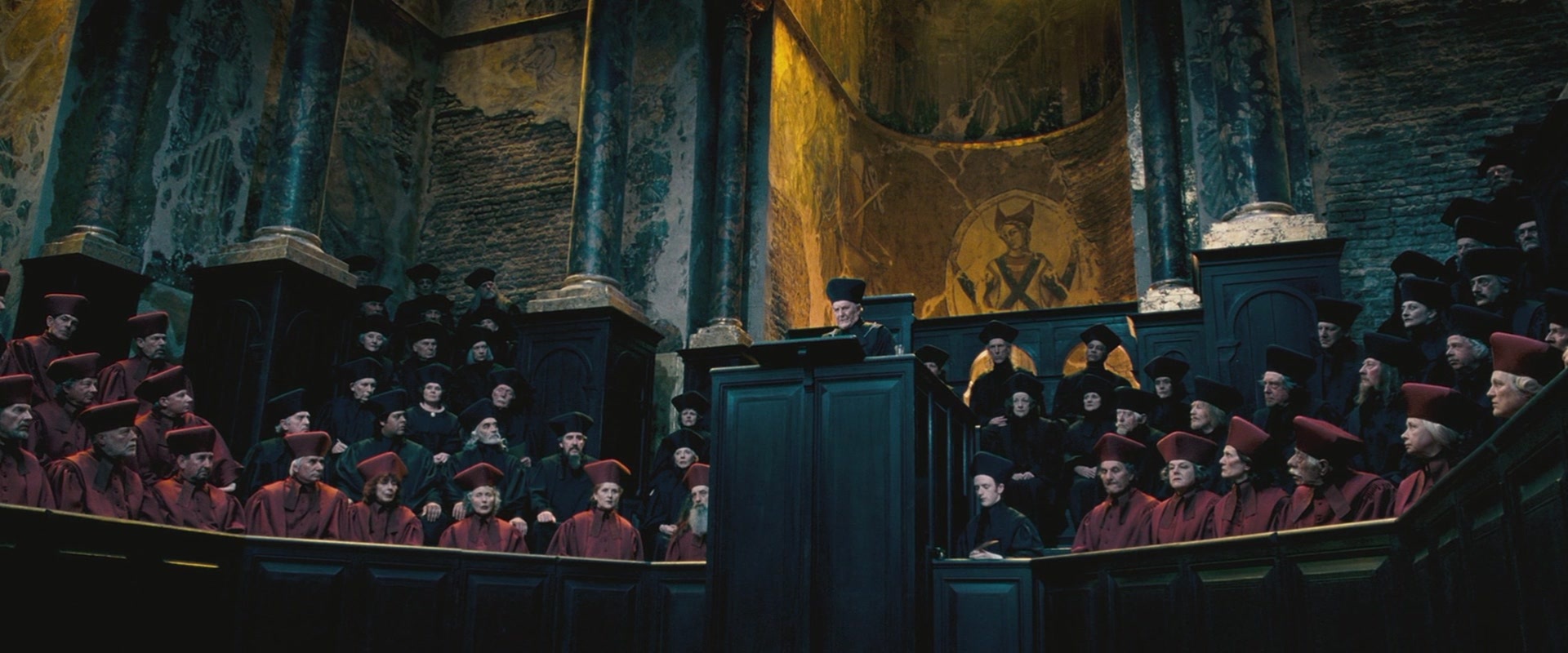 3. The legal system isn't always correct.
In Harry's fifth year, he was almost expelled from Hogwarts after protecting his cousin and himself from a Dementor attack. Originally, they were going to suspend him without a trial to defend himself. Until Dumbledore stood up for him and reminded the Ministry that they do not have the authority to expel students.
4. People in power don't always have your best interests at heart.
This is once again portrayed at the end of Fudge's regime. Instead of attempting to help people cope with and prepare for the return of Voldemort, Fudge did all he could to prevent the knowledge of his return from getting out. This put a majority of the wizarding community in danger. Dozens of innocent lives could have been spared if people were more prepared for Voldemort's return. Hope for the best, but prepare for the worst.
5. Even the best intentions can be wrong.
Despite the fact that he made an absolute mess of everything, I can see where Fudge was coming from. He was trying to preserve the peaceful state in which the wizarding society was living in. He was trying to protect them from the fear, panic, and torture that was felt during Voldemort's first reign of terror. He was trying to protect them, instead of helping them to protect themselves. Help others help themselves.
6. Bad things happen to good people.
Look at the Potters, the Weasleys, the Lupins, or the Longbottoms. These were all families that were trying to do the right thing and were punished in the most horrid way possible: They lost their lives. In addition to all the wizards who died, there are all the Muggles who lost their lives for no other reason than lack of magic ability. In addition to that, there was Charity Burbage, the Muggle Studies professor at Hogwarts. Voldemort disagreed with her views, and he killed her because of it. Just because you are a bad person, doesn't make you exempted from bad things. That also doesn't give you the right to be a bad person. Respect and care for all.
7. Our heroes aren't always perfect.
Dumbledore is a perfect example of this. Harry looks up to Dumbledore knowing very little about him. He only knows what he has read or been told. Now, I'm not saying that Dumbledore is a bad person; there was just a lot that Harry didn't know. Even in our world, we tend to view our heroes and idols through rose-tinted glasses. Research and know your heroes' beliefs and backgrounds.
8. Everyone makes mistakes.
Everyone made mistakes: students, parents, teachers, even the Dark Lord. There are too many to even list!! Don't get down on yourself if you mess up; it's okay. You will get it next time!
9. In order to make things right, it takes hard work and sacrifice.
Harry, Hermione, and Ron lost their seventh year at Hogwarts, several family members/loved ones, and part of their childhood. They had to figure out what the Horcruxes were, where they were located, and how they could destroy the Horcruxes. Eventually, all of their hard work paid off, and they made the wizarding world safe again. Keep trying; it is just going to take time.
So yes, keep in mind the lessons of bravery, friendship, and love because they are important. Also, remember the lessons listed above. Life isn't always sunshine and rainbows; there is light and dark in every situation and every person. Live life and have fun, but as Mad-Eye Moody always preaches, "CONSTANT VIGILANCE!"