Carmen Ejogo on Why She Loves Seraphina's Wand
It's fair to say we currently know very little about Seraphina Picquery, the character Carmen Ejogo will be playing in Fantastic Beasts and Where to Find Them. What we do know is that she is the President of MACUSA (Magical Congress of the United States) and the leader of the North American wizarding community in 1926.
It's hard to miss her from the trailer, standing in front of the MACUSA seal, decked in exquisite robes and an extravagant headpiece, with bright-white kiss curls escaping onto both cheeks.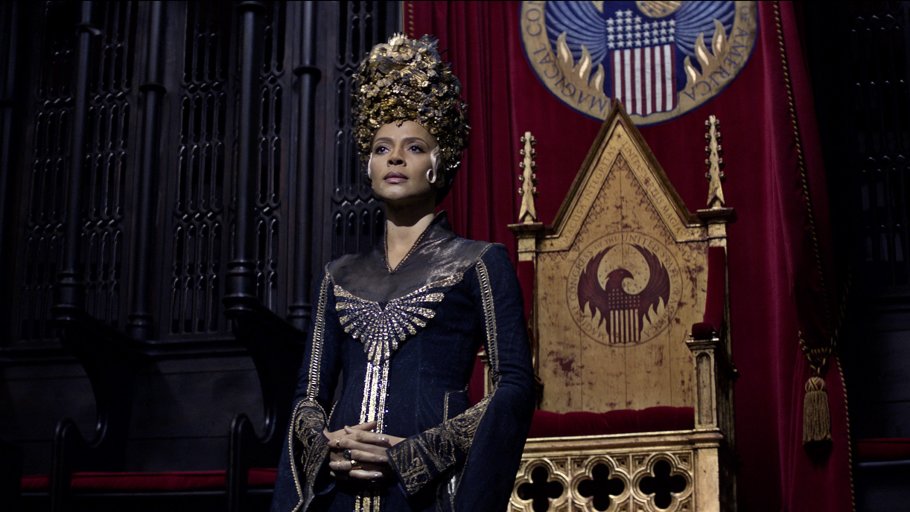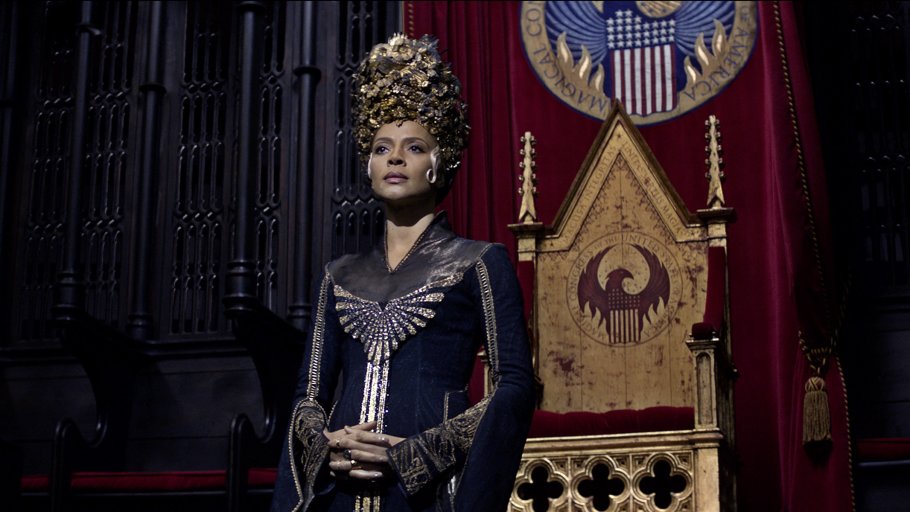 But what is Seraphina actually like? Luckily for us, Pottermore has kindly divulged some teasers on what we can expect from the character. They describe her as being charismatic, formidable, and influential. She is also said to be an extremely important figure in the wizarding society of 1926 New York.
Speaking to Pottermore, Ejogo reveals what it was like when she first laid eyes upon her character's distinctive purple wand.
It is so beautiful! I am so in love with my wand. Maybe subconsciously I willed the designers to give me the one with the big gem on it.

Ezra [Miller] was telling me that there are very different schools of wandmakers. He was quite taken aback by mine because he recognised it was made by a very different wandmaker than he was accustomed to. It really does stand out among the other wands.
So when will we get to see what it can do? Ejogo says,
There's going to be something very, very powerful coming out of that wand when it's needed. The wrath of Seraphina is yet to emerge from it. But it's elegant and regal, which probably reveals something of her personality.

I don't think that [Seraphina] is ostentatious in any way, but I do think she is commanding, and she knows the power that she yields. That wand represents that power. You can tell that something epic will happen when it's used. Seraphina[ i]s kind of like that. She's epic.
Sounds pretty epic indeed! We can't wait to find out more about Seraphina and the other new characters when Fantastic Beasts and Where to Find Them hits theaters Friday, November 18. Less than 90 days to go now!